Cohn is considered one of the most influential voices in the Trump administration.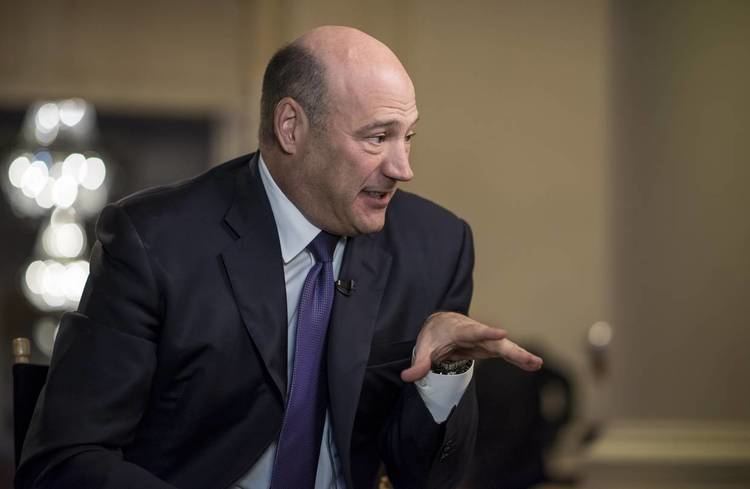 Gary Cohn was born to an Eastern European Jewish family, the son of Victor and Ellen Cohn; and was raised in Shaker Heights, Ohio. His father was an electrician who later became a real estate developer. Cohn was diagnosed with dyslexia at a young age and attended four schools by the time he reached the sixth grade. Cohn studied at Gilmour Academy, and received his bachelor's degree from American University's Kogod School of Business.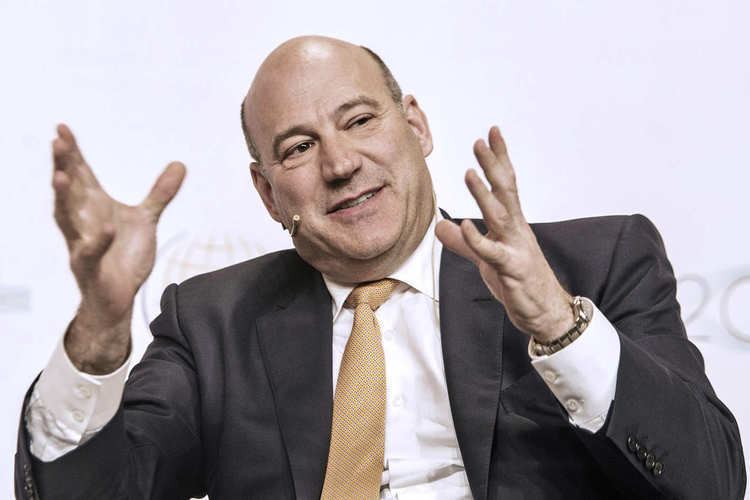 Cohn started his career at the U.S. Steel home products division in Cleveland, Ohio. After a few months, he left U.S. Steel and started his career as an options dealer in the New York Mercantile Exchange. He taught himself the basics of options by reading about it in the days between meeting the hiring manager and joining the New York Mercantile Exchange.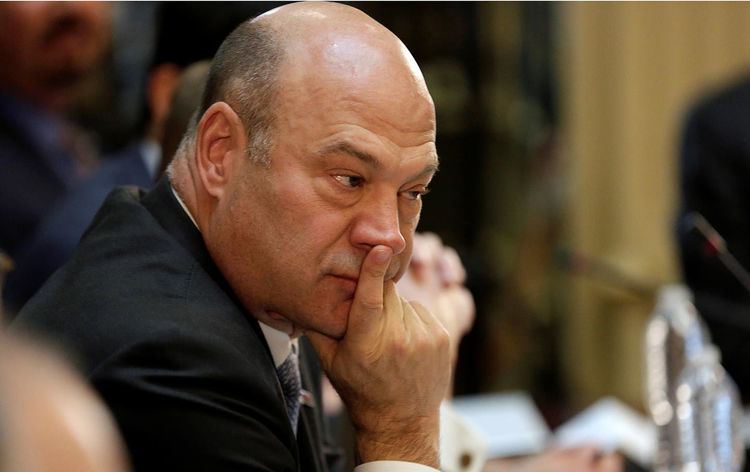 Cohn was recruited by Goldman Sachs in 1990. In 1996, he was named head of the commodities department and in 2002, he was named the head of the entire Fixed Income, Currency and Commodities Division (FICC) division. In 2003, he was named co-head of Equities and in January 2004, Cohn was named the co-head of global securities businesses . He became President and Co-Chief Operating Officer and director in June 2006.
In late 2009, Cohn led a delegation from Goldman Sachs to meetings with the government of Greece, which included proposals (that were not adopted) to push debt-due dates far into the future, "much as when strapped homeowners take out second mortgages to pay off their credit cards." Goldman Sachs had been scrutinized for creating or pitching products used by Greece to "obscure billions in debt from the budget overseers in Brussels".
In 2010, Cohn testified to Congress on the role of Goldman Sachs in the 2007-2008 financial crisis. Cohn testified: "During the two years of the financial crisis, Goldman Sachs lost $1.2 billion in its residential mortgage-related business. We did not 'bet against our clients,' and the numbers underscore this fact."
In February 2015, Cohn hosted the Goldman Sachs Technology and Internet Conference in San Francisco. As host, Cohn asked questions of Tim Cook, CEO of Apple Inc., while Cook was on stage.
Cohn's salary at Goldman Sachs was US$22 million in 2014. He received $21 million in 2015.
He received a severance package worth around $285 million – mostly in stock – from Goldman Sachs upon leaving to join the administration of Donald Trump. In the administration he took a low salary of $30 thousand.
On January 20, 2017 Cohn took office as Director of the National Economic Council (NEC) in President Donald Trump's administration, a position which did not require Congressional confirmation. By February 11, 2017, The Wall Street Journal described Cohn as an "economic-policy powerhouse" and The New York Times called him Trump's "go-to figure on matters related to jobs, business and growth". With the confirmation of Trump's December 12, 2016 nominee for Secretary of Treasury, Steven Mnuchin, being held back by Congressional hearings, Cohn filled in the "personnel vacuum" and pushed "ahead on taxes, infrastructure, financial regulation and replacing health-care law". Had Cohn stayed at Goldman Sachs, some believed he would have become CEO when Lloyd Blankfein vacated that office. His severance package at Goldman Sachs amounted to $285 million. Additionally, Cohn sold a stake valued at $16 million in the Industrial and Commercial Bank of China, the world's largest bank as of 2017.
Cohn supports reinstating the Glass-Steagall legislation, which would separate commercial and investment banking.
Under the Trump administration Cohn has been cited by the press as a supporter of globalism and has been given nicknames such as "Globalist Gary" and "Carbon Tax Cohn". Along with Jared Kushner, Ivanka Trump and Dina Powell they have been referred to by opponents as the "Wall Street-wing" of the Trump administration. He is stated as being at odds with the populist faction led by Steven Bannon.
Cohn was pressured to resign from his job following President Trump's speech blaming both sides for violence between white supremacists and groups such as ANTIFA protesting against them during the 2017 Charlottesville rally (Cohn was standing right behind President Trump as he made his controversial statement). He did not resign.
Critics of Cohn attribute to him an arrogant, aggressive, abrasive and risk-prone work style. They see his "6-foot 3-inch & 220lbs" as intimidating, as he might "sometimes hike up one leg, plant his foot on a trader's desk, his thigh close to the employee's face and ask how markets were doing." According to former Bear Stearns Asset Management CEO Richard Marin, Cohn's arrogance is at the root of the problem. "When you become arrogant, in a trading sense, you begin to think that everybody's a counterparty, not a customer, not a client."
Cohn's supporters see these qualities as advantages. Michael Ovitz, co-founder and former chairman of Creative Artists Agency and former president of The Walt Disney Company, stated that he is impressed with Cohn. Ovitz said: "He's a trader. He has that whole feel in his body and brain and fingertips." Ovitz sees Cohn's toughness as a "positive" value, explaining that a high-ranking executive can't be "all peaches and cream."
Donna Redel, who was Chairman of the Board of the New York Mercantile Exchange when Cohn worked there as a silver trader, remembers Cohn as "firm," "strategic" and "driven." Martin Greenberg, her predecessor, said Cohn "was tough," and added that "Gary got in with the right people, worked his ass off and used his head."
Cohn is married to Lisa A Pevaroff-Cohn. They have three daughters and reside in New York City.
Cohn and his wife are founding board members of the New York University Child Study Center. The couple funded the Pevaroff Cohn Professorship in Child and Adolescent Psychiatry at the New York University School of Medicine in 1999. He financed the Gary D. Cohn Endowed Research Professorship in Finance at American University, his alma mater.
In 2009, the Hillel International building at Kent State University was named the Cohn Jewish Student Center in recognition of a gift from Cohn and his wife. It is the first Hillel building built directly on the campus of a state university.
Cohn has been a supporter of Reviving Baseball in Inner Cities and has supported Harlem RBI since 2011. At that time, Harlem RBI was given the chance to build its own charter school. Mark Teixeira of the New York Yankees and Harlem RBI director Rich Berlin asked Cohn if he could help them raise the capital they needed to build the school.
In December 2012, Cohn attended the 12-12-12 Concert for Sandy Relief which raised money for the Robin Hood Relief fund to help victims of Hurricane Sandy.
Cohn is active as a trustee of his alma mater, American University, and of his school, Gilmour Academy.
In 2010, the Hospital for Joint Diseases at NYU Langone Medical Center named Cohn the chairman of the HJD Advisory Board.
On June 17, 2013, Cohn was honored at the annual "Bid for Kids" gala in order to raise funds for Harlem RBI and the DREAM charter school. Cohn said in an interview that Harlem RBI is a project that is "very near and dear to his heart."
Cohn has written editorials in several popular finance newspapers, websites, and blogs. In March 2014, he wrote an opinion piece for the Wall Street Journal, discussing "The Responsible Way to Rein in Super-Fast Trading."
In a June 2015 Financial Times op-ed, Cohn argued that illiquid assets could make clearing houses "part of the problem" in a liquidity crisis.
Cohn is a member of the Jewish Federation of Palm Beach County.
Cohn is a member of the Treasury Borrowing Advisory Committee of the Securities Industry and Financial Markets Association.