Country

Japan




Population

461,357 (2010)




Area

518.07 km2


Region

ChugokuSanyo




Mayor

Akira Hada (since August 2004)




Points of interest

Tomonoura, Myoo-in, Fukuyama City Zoo, Shiraishi Island




Colleges and Universities

Fukuyama University, Fukuyama City University, Fukuyama Heisei University, Fukuyama City Junior College for Women



Fukuyama (, Fukuyama-shi) is a city located on the Ashida River in Hiroshima Prefecture, Japan.
Contents
Map of Fukuyama, Hiroshima
As of January 31, 2010, the city has an estimated population of 465,238 and a population density of 898.02 persons per km². The total area is 461.23 km2 (178.08 sq mi).
After Hiroshima City, it is the largest city in Hiroshima Prefecture and is located on the far east side of the prefecture. The citys symbol is the rose and it holds an annual Rose Festival in the month of May. Fukuyama City is a vital commercial, industrial and communications center. It produces machinery, koto (Japanese harps), rubber products, electronics, textiles, and processed foods.
History
What is today the city of Fukuyama was founded as a castle town in 1619 by Mizuno Katsunari, a cousin of shogun Tokugawa Ieyasu. Mizuno was given command of a territory in western Japan consisting of southern Bingo Province and southwestern Bitchu Province. He built a new castle-town as his capital and called it Fukuyama.
After the abolition of the han system in 1871, Fukuyama Prefecture was founded. A short time later the prefecture was renamed Fukatsu. Fukatsu Prefecture was merged with Kurashiki Prefecture in 1872 to form Oda Prefecture. In 1875 Oda Prefecture was merged into Okayama Prefecture.
When the border between Hiroshima and Okayama prefectures was re-arranged in 1876, Fukuyama Town became a part of Hiroshima Prefecture.
Fukuyama Town became Fukuyama City on July 1, 1916. The population of the city at that time was 32,356.
On August 8, 1945 (two days after the atomic-bombing of Hiroshima), 91 American B-29 bombers made an air raid on Fukuyama, destroying much of the city.
Fukuyama was named one of the core cities of Japan on April 1, 1998.
Sights
Tomonoura - fishing port of numerous interesting temples and shrines; approximately 30 minutes south of Fukuyama by bus (14 km from Fukuyama).
Myooin - Buddhist temple with two national treasures.
Taichoro - temple hall on the hill behind the ferry terminal was built at the end of the 17th century to house a Korean delegation, which would at times pay its respects.
Uono-sato - snack-food factory that processes most of the locally-caught fish. One can observe workers make chikuwa (ground-fish snacks) and senbei (rice crackers).
Fukuyama Castle
Kusado Sengen, a medieval town excavated in the Ashida River
cuisine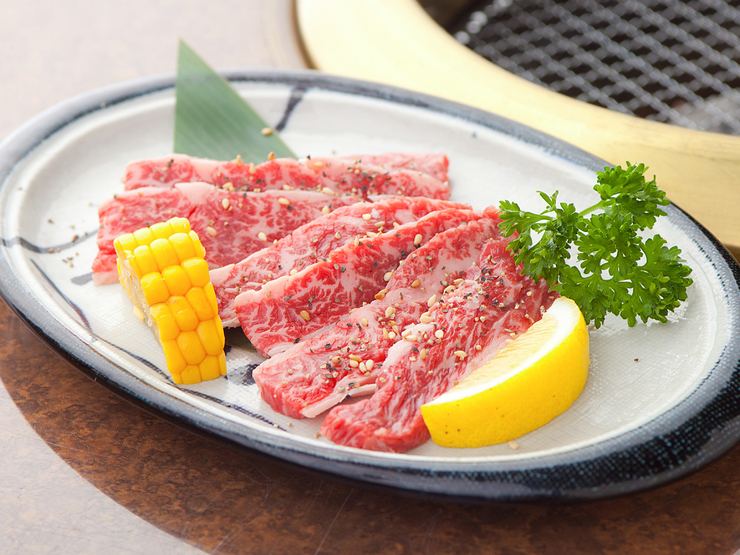 On 4 April, it was reported that the "operators of Japans crippled power plant say they will release more than 10,000 tons of contaminated water into the ocean to make room in their storage tanks for water that is even more radioactive." Measurements taken on 21 April indicated 186 Bq/l measured 34 km from the Fukushima plant; Japanese media reported this level of seawater contamination second to the Sellafield nuclear accident.
On 11 May, TEPCO announced it believed it had sealed a leak from unit 3 to the sea; TEPCO did not immediately announce the amount of radioactivity released by the leak. On 13 May, Greenpeace announced that 10 of the 22 seaweed samples it had collected near the plant showed 10,000 Bq/Kg or higher, five times the Japanese standard for food of 2,000 Bq/Kg for iodine-131 and 500 Bq/kg for radioactive caesium.
In addition to the large releases of contaminated water (520 tons and 4,700 TBq) believed to have leaked from unit 2 from mid-March until early April, another release of radioactive water is believed to have contaminated the sea from unit 3, because on 16 May TEPCO announced seawater measurements of 200 Bq per cubic centimeter of caesium-134, 220 Bq per cubic centimeter of caesium-137, and unspecified high levels of iodine shortly after discovering a unit-3 leak.
At two locations 20 kilometers north and south and 3 kilometers from the coast, TEPCO found strontium-89 and strontium-90 in the seabed soil. The samples were taken on 2 June. Up to 44 becquerels per kilogram of strontium-90 were detected, which has a half-life of 29 years. These isotopes were also found in soil and in seawater immediately after the accident. Samples taken from fish and seafood caught off the coast of Ibaraki and Chiba did not contain radioactive stontium.
As of October 2012, regular sampling of fish and other sea life off the coast of Fukushima showed that total cesium levels in bottom-dwelling fish were higher off Fukushima than elsewhere, with levels above regulatory limits, leading to a fishing ban for some species. Cesium levels had not decreased 1 year after the accident.
Continuous monitoring of radioactivity levels in seafood by the Japanese Ministry of Agriculture, Forestry and Fisheries (MAFF) shows that for the Fukushima prefecture the proportion of catches which exceed Japanese safety standards has been decreasing continuously, falling below 2% in the second half of 2013 and below 0.5% in the fourth quarter of 2014. None of the fish caught in 2014 exceeded the less stringent pre-Fukushima standards. For the rest of Japan, the peak figure using the post-Fukushima standards was 4.7% immediately after the catastrophe, falling below 0.5% by mid-2012, and below 0.1% by mid-2013.
In February 2014, NHK reported that TEPCO was reviewing its radioactivity data, after finding much higher levels of radioactivity than was reported earlier. TEPCO now says that levels of 5 million becquerels of strontium per liter were detected in groundwater collected in July 2013 and not 900,000 becquerels, as initially reported.
References
Fukuyama, Hiroshima Wikipedia
(Text) CC BY-SA
(,)http://visithiroshima.net/images/categories/things_to_do/historical_places.jpg(,)http://vignette4.wikia.nocookie.net/jet/images/e/e7/598px-%25E5%259F%25BA%25E7%25A4%258E%25E8%2587%25AA%25E6%25B2%25BB%25E4%25BD%2593%25E4%25BD%258D%25E7%25BD%25AE%25E5%259B%25B3_34207.svg.png/revision/latest%3Fcb%3D20140311234324(,)http://aboutjapan.japansociety.org/resources/content/3/2/8/8/images/BE042676.jpg(,)http://jto.s3.amazonaws.com/wp-content/uploads/2013/08/nn20100916a6a.jpg(,)https://d13uygpm1enfng.cloudfront.net/article-imgs/en/2014/02/28/AJ201402280007/AJ201402280008M.jpg(,)http://upload.wikimedia.org/wikipedia/commons/7/70/B-29_Enola_Gay_w_Crews.jpg
(,)https://savorjapan.com/gg/image/0006033914/0006033914F7_740x555.jpg(,)https://savorjapan.com/gg/image/0005007445/0005007445F26_740x555.jpg(,)https://savorjapan.com/gg/image/0006049811/0006049811F56_740x555.jpg(,)https://savorjapan.com/gg/image/0006010049/0006010049F4_740x555.jpg(,)http://image1-3.tabelog.k-img.com/restaurant/images/Rvw/37103/640x640_rect_37103579.jpg(,)https://savorjapan.com/gg/image/0006049809/0006049809F13_740x555.jpg(,)http://media-cdn.tripadvisor.com/media/photo-s/03/26/2a/da/cuisine.jpg(,)http://image1-1.tabelog.k-img.com/restaurant/images/Rvw/35156/640x640_rect_35156687.jpg