Covid-19
centre platform




TTC buses




383 spaces




2




Underground




Island platform






Keele St. at Finch Ave. West Toronto, Ontario Canada




Toronto Transit Commission bus system




York University, Downsview Park, Vaughan Metropolitan Centre, Downsview, Spadina
Finch West is a subway station under construction on the extension of the Yonge–University–Spadina line in Toronto, Ontario, Canada. It is being built under Keele Street, north of Finch Avenue West, and is expected to open after the end of 2017.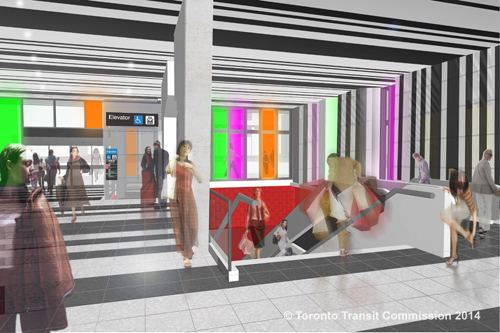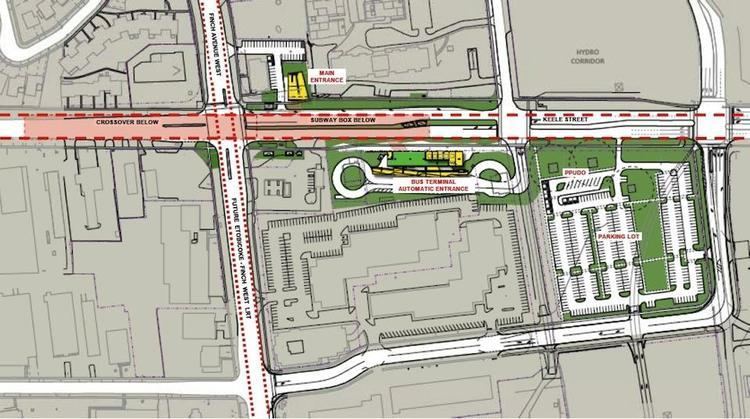 The station will be built underground and parallel to Keele Street. The line is proposed to continue from Downsview Park station, curving northward to align with Keele. Nearby landmarks include Fountainhead Park and the commercial strip along Keele Street. Industrial lands lie to the east, and York University is to the northwest.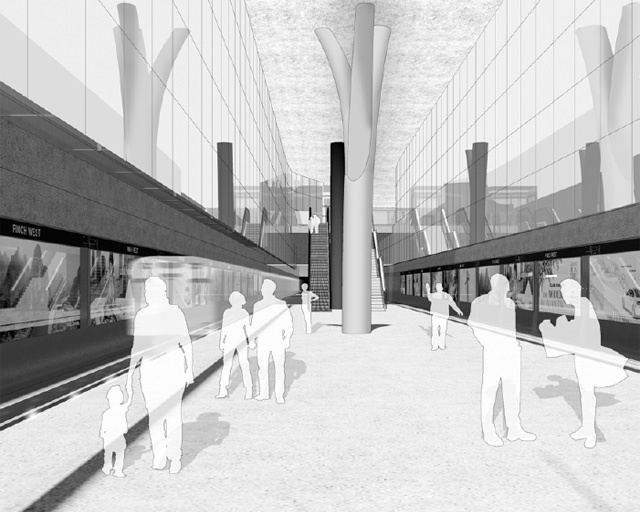 On 27 November 2009 the official ground breaking ceremony was held for the Spadina Extension, and major tunnelling operations started in June 2011. It is estimated that 31 December 2017 would be the earliest achievable date to deliver the project.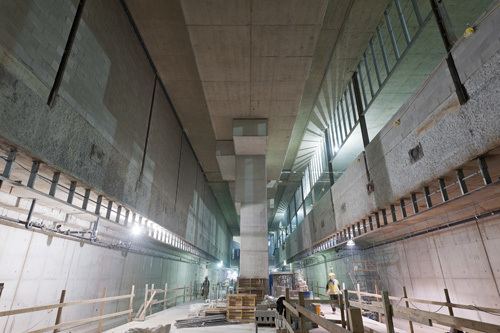 The Toronto Transit Commission has conducted the environmental assessment (see official link below) for the project to extend the Spadina line north from Downsview through this station to York University, Steeles Avenue and Vaughan Metropolitan Centre. The governments of Ontario and Canada have each pledged $670 million of funding for its construction. The City of Toronto and the TTC have indicated their concerns about lacking funding to operate the subway once it is built. According to the Globe and Mail newspaper (March 23, 2006), real estate development companies belonging to the family of former Finance Minister Greg Sorbara own the properties just south of the intersection of Finch Avenue West and Keele Street, according to land registry documents and corporate records. Sorbara is the Liberal Member of Provincial Parliament for Vaughan.
The following routes will serve this station.
36A/D/F Finch West eastbound to Finch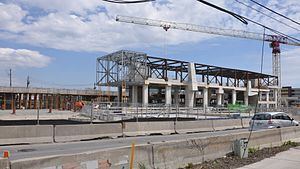 36A
to Humberwood Boulevard
36D
to Weston Road and Milvan Drive (Rush hour service)
36F
to Weston Road and Milvan Drive via Fenmar Drive (Rush hour service)
41A/B/E Keele southbound to Keele
41A Keele
northbound to Pioneer Village via Steeles Ave West
41B/E
northbound to Pioneer Village via Ian Macdonald Boulevard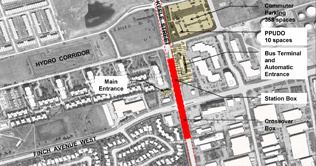 107 Keele North northbound to Pioneer Village via Steeles Ave West and southbound to Downsview Station
199B Finch Rocket eastbound to Scarborough Centre via Finch.
The Transit City proposal called for a new LRT line known as the Etobicoke-Finch West LRT line, running along Finch Avenue West from Humber College to Finch Station, passing through Finch West Station on the way. This had initially been cancelled with the election of Rob Ford as the mayor of Toronto in 2010; in early 2012, however, a Council initiative reinstated it. Under the new proposal, this station would serve as its eastern terminus.
Finch West (TTC) Wikipedia