Eugene William Oates (December 31, 1845 – November 16, 1911) was an English naturalist.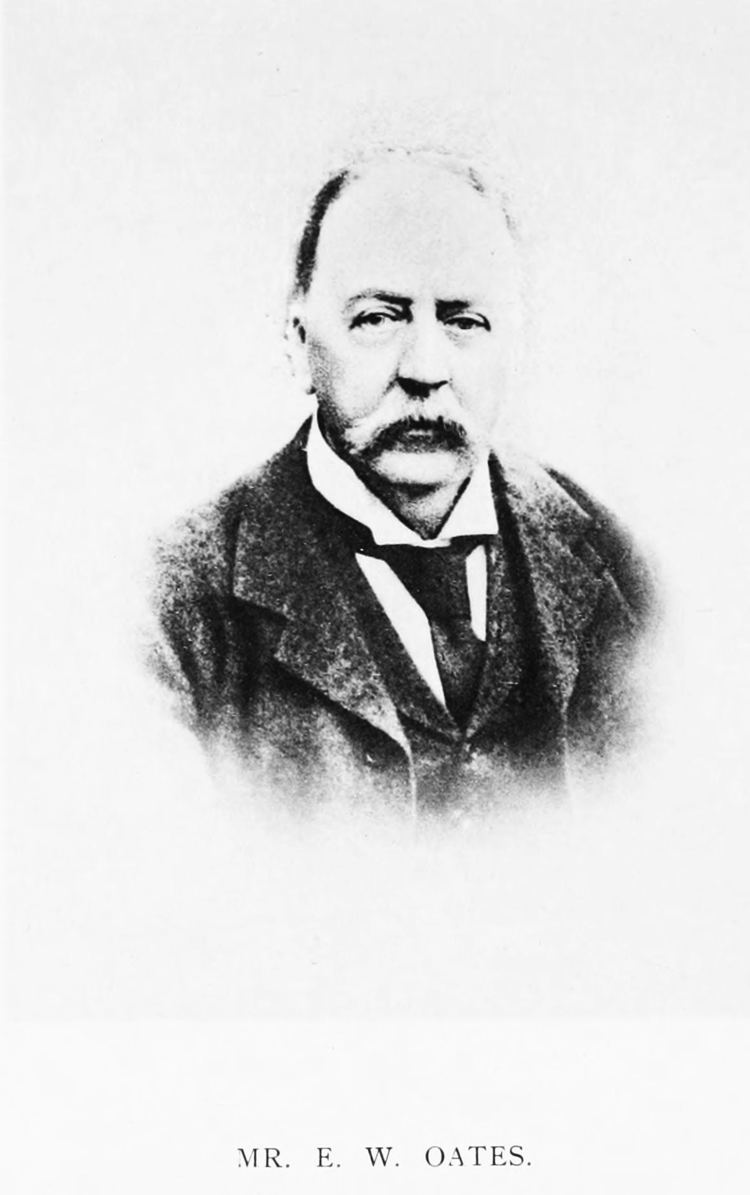 Oates was born in Sicily and educated in Bath, England. For a time he attended Sydney College, Bath and later under private tutors. He was a civil servant in the Public Works Department in India and Burma from 1867 to 1899. He retired to England, where he compiled a catalogue of the birds' eggs in the Natural History Museum, and served as secretary of the British Ornithologists' Union from 1898 to 1901.
He died in Edgbaston.
A species of Indian snake, Typhlops oatesii, is named in his honor.
Oates, E.W. (1883). A handbook to the birds of British Burmah including those found in the adjoining state of Karennee. Vol II. R.H. Porter, London.
Oates, E.W. (1888). On the Indian and Burmese Scorpions of the Genus Isometrus, with Description of Three new Species. Journal of the Bombay Natural History Society, vol.iii, p. 244-250
Oates, E.W. (1899). A manual of the Game Birds of India. Vol. II, p. 139-146. Cambridge: Bombay.
Oates, E.W. & Blanford, W.T. (1889–98). The Fauna of British India, Including Ceylon and Burma. (birds). 4 vols. Taylor & Francis, London.