Born Ernest Bernard Malley, in Castlebar, County Mayo, he came from a lower-middle class Roman Catholic family in County Mayo. His father Edward Malley was a solicitor's clerk; living opposite a RIC barracks, the policemen would nod in courtesy walking by. He was the second of eleven children. His father, Luke Malley, was a clerk with the Congested Districts Board, which organised land reform in the west of Ireland. His family's politics were conservative Irish nationalist, supporting the Irish Parliamentary Party. His first cousin, Gilbert Laithwaite, would become the British ambassador to Ireland in the 1950s. The Malleys moved to Dublin when Ernie was still a child and the 1911 census lists them living at 7 Iona Drive, Glasnevin. His older brother, Frank, joined the British Army at the outbreak of World War I. O'Malley was studying medicine at University College Dublin in 1916 when the Easter Rising convulsed the city, and he was almost persuaded by some unionist friends to join them in defending Trinity College, Dublin from the rebels should they attempt to take it. After some thought, he decided his sympathies were with the rebels and he and a friend took some shots at British troops with a borrowed Mauser rifle during the fighting, provided by the Gaelic League. He joined F Company, 1st battalion, Dublin Brigade, because its base was north of the Liffey. From only 12 men the company grew to 60 during 1916. Collins, De Valera, and O'Hegarty visited the Drill Hall hidden at 25 Parnell Square.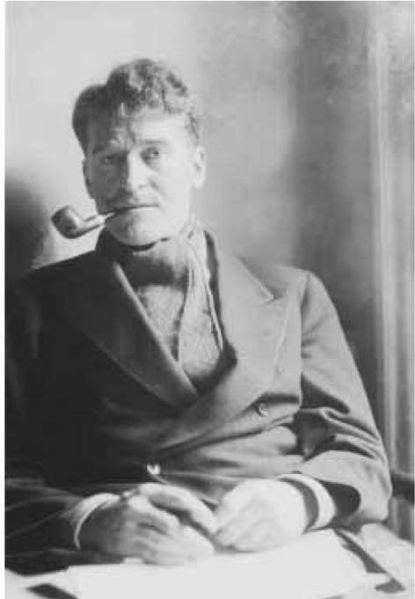 After the Easter Rising, O'Malley became deeply involved in Irish republican separatist activism, a fact he had to hide from his family, who had close ties to the establishment. In 1917, he joined the Irish Volunteers and also Conradh na Gaeilge. During the Westmorland street riots, O'Malley stole a policeman's baton, and scarpered to the safety of the Fairview slums.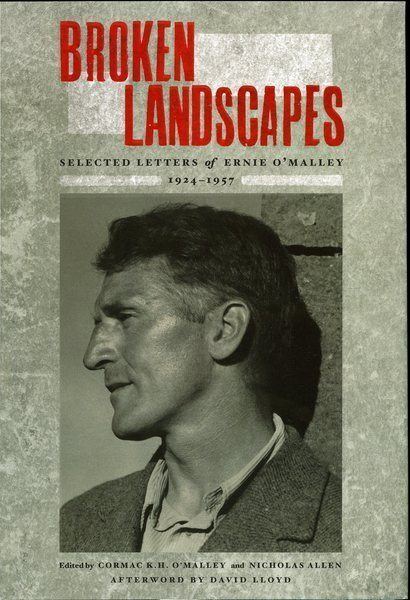 He left his studies and worked as a full-time organiser for the IRA from 1918 onwards: work that brought him to almost every corner of Ireland. On one occasion he attended a semi-public meeting of the Ulster Volunteer Force in County Tyrone for the purposes of gathering intelligence, lamenting that such able men were opposed to his ideals. GHQ sent O'Malley to Assistant chief of staff, Dick Mulcahy at Dungannon. He was appointed 2nd Lieutenant of the Coalisland district. The Sinn Féiners opposed Conscription in principle, organizing a mass boycott the Dublin government's policy. O'Malley was on the run in Tullamore where he first met Austin Stack and Darrell Figgis. At Philipstown he was stopped by RIC, and went to draw on a concealed gun. From Athlone, where he tried to seize the magazine fort, he was sent to south Roscommon. There the Police caught up with him and Brig. Brennan in the corner shop at Ballintubber. Escaping, he was crossing a bridge at Suck, Galway when the RIC fired and wounded, the fleeing suspect. O'Malley crossed again to Roscommon and went to ground in the mountains. Espying on FM Lord French at Rockingham House was hazardous; it was very dangerous for the IRA, in the vicinity of Carrick. Night drilling continued in near silence behind village school houses, but the secret organizing continued regardless.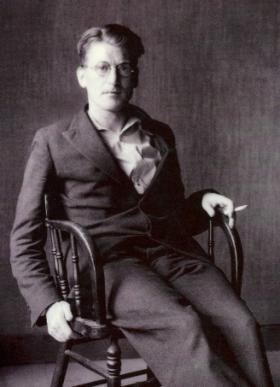 Although officially attached to IRA GHQ, O'Malley was tasked as a training officer for rural IRA units, which involved IRA operations throughout the country once the war got under way. In February 1920, Eoin O'Duffy and O'Malley led an IRA attack on the Royal Irish Constabulary (RIC) barracks in Ballytrain, County Monaghan, and were successful in taking it. This was the first capture of an RIC barracks in the war.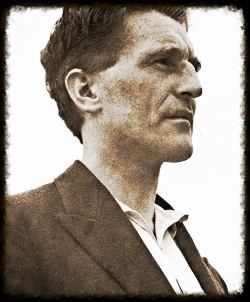 In September, O'Malley and Liam Lynch led 2nd County Cork Brigade in the only capture of a British Army barracks of the conflict, in Mallow. They left with a haul of rifles, two Hotchkiss machine-guns and ammunition. In retaliation, several main street premises were subsequently torched by the British Army, including the town hall. The soldiers were finally brought under control by members of the Auxiliary Division of the RIC.
He was captured by the British at Kilkenny in December 1920, found in possession of a handgun. Much to his disgust, he had failed to destroy some notes, which contained the names of members of the 7th West Kilkenny Brigade, all of whom were subsequently arrested. Having been badly beaten during his interrogation at Dublin Castle and in severe danger of execution, he escaped from Kilmainham Gaol on 21 February 1921 along with IRA men Frank Teeling and Simon Donelly, through the aid of a sympathetic British soldier. At his arrest he had identified himself as 'Bernard Stewart' as his true identity was unknown at the time of his escape. O'Malley was placed in command of the IRA's Second Southern Division in Munster, and for operations in Limerick, Kilkenny and Tipperary.
O'Malley objected to the Anglo-Irish Treaty that formally ended the "Tan War" (the term by which he and many other anti-Treaty Republicans preferred to refer to the War of Independence), opposing any settlement that fell short of an independent Irish Republic, particularly one backed up by British threats of restarting hostilities. He was one of the anti-Treaty IRA officers who occupied the Four Courts in Dublin, an event that helped to spark the Irish Civil War. O'Malley was appointed assistant chief of staff in the anti-Treaty forces.
O'Malley surrendered to the Free State Army after the Battle of Dublin but escaped captivity and travelled via the Wicklow Mountains to Blessington then County Wexford and finally County Carlow. This was probably fortunate for him, as four of the other Four Courts leaders were later executed. Thereafter, he was appointed commander of the anti-Treaty forces in the provinces of Ulster and Leinster, and lived a clandestine existence in Dublin.
In October 1922, he went to Dundalk and met with Frank Aiken (commander of the Fourth Northern Division of the Irish Republican Army) and Padraig Quinn (quartermaster-general) to review plans for an attack to free IRA soldiers from Dundalk jail. While Aiken's men did manage to free the prisoners, they were unable to hold Dundalk and dispersed after the operation was over. This type of incident is reflective of O'Malley's frustration at the defensive strategy of Liam Lynch, chief of staff of the anti-Treaty forces, which allowed the "Free Staters" (the Irish Free State Army) to build up their strength in preparation for a gradual take-over of areas of the country dominated by the "Irregulars". O'Malley expressed the view in his memoir, The Singing Flame, that the anti-Treaty side needed to use conventional warfare, as opposed to guerrilla warfare, if they were to win the war.
O'Malley was captured again after a shoot-out with Free State soldiers in the Ballsbridge area of Dublin city on 4 November 1922. O'Malley was severely wounded in the incident, being hit over twenty times (three bullets remained lodged in his back for the remainder of his life). A Free State soldier was also killed in the gun fight.
By the time O'Malley recovered from his wounds, the Civil War was over and he was transferred to Mountjoy Prison. During this period of imprisonment, O'Malley went on hunger strike for forty-one days, in protest at the continued detention of IRA prisoners after the war. While on hunger strike, he was elected as a Sinn Féin Teachta Dála (TD) for Dublin North at the 1923 general election. He did not contest the June 1927 general election. He was one of the last Republican prisoners to be released following the end of hostilities. At his family's suggestion, he took an extended vacation in Europe to recover his health, climbing mountains in the Pyrenees and Italy.
O'Malley returned to University College Dublin to continue his medical studies in 1926 where he was heavily involved in the university hillwalking club and Literary and Historical Society, but he left Ireland in 1928 without graduating. In 1928, he toured the USA on behalf of Éamon de Valera raising funds for the establishment of the new Irish Republican newspaper the Irish Press.
He spent the next few years travelling throughout the United States before arriving in Taos in New Mexico in 1930, where he lived among the Native Americans for a time and began work on his account of the manuscript that would later become On Another Man's Wound. He fell in with Mabel Dodge Luhan and her artistic circle that included such figures as D. H. Lawrence, Georgia O'Keeffe, Paul Strand, Ella Young and Aaron Copland. Later that year he travelled to Mexico where he studied at the Mexico City University of the Arts and worked as a high school teacher. His US visa having expired, he slipped across the Rio Grande and returned to Taos where he worked as a teacher again until 1932 where he travelled to Depression-era New York, where he became well known in literary and artistic circles. At this time he met Helen Hooker, a wealthy young sculptor and tennis player, whom he would later marry.
In 1934, O'Malley was granted a pension by the Fianna Fáil government as a combatant in the Irish War of Independence. Now possessed of a steady income, he married Helen Hooker in London on 27 September 1935 and returned to Ireland. The O'Malleys had three children and divided their time between Dublin and Burrishoole in County Mayo. Hooker and O'Malley devoted themselves to the arts, she was involved in sculpture and theatre, while he made his living as a writer. In 1936, On Another Man's Wound was published to critical and commercial acclaim. O'Malley remained in neutral Ireland during The Emergency, involving himself as a member of the Local Security Force. However, during the war years the O'Malleys' marriage began to fail. Helen began to spend more and more time with her family in the United States and, in 1950, "kidnapped" two of the couple's three children taking them to live with her in Colorado. She divorced her husband in 1952. O'Malley kept their other son and sent him to boarding school in England. Despite his Republican politics, O'Malley was a great admirer of the English Public School system of education.
He was friendly with the director John Ford, and actor John Wayne, whom he advised during the making of the film The Quiet Man.
Throughout his life O'Malley endured considerable ill-health from the wounds and hardship he had suffered during his revolutionary days. As befitting a celebrated figure of the Irish War of Independence, he was given a state funeral after his death in 1957. A sculpture of Manannán mac Lir, donated by O'Malley's family, stands in the Mall in Castlebar, County Mayo.
O'Malley's political ideas were somewhat vague, apart from an absolute commitment to full Irish independence. He largely eschewed politics after the Civil War, describing himself as "a soldier" who "had fought and killed the enemies of my nation". He saw it as a "soldier's job to win the war and a politician's job to win the peace".
O'Malley's most celebrated writings are On Another Man's Wound, a memoir of the War of Independence, and The Singing Flame an account of his involvement in the Civil War. Raids and Rallies includes an account of the period he was required by the IRA Command under Liam Lynch to hide in secret at Sheila Humphreys house near Ballsbridge. The house was raided on 4 November 1922 during which the Ryan sisters were arrested with O'Malley. They were consigned to internment in Mountjoy Prison. He spent nearly three years inside before being released due to pressure from De Valera. The two volumes were written during O'Malley's time in New York, New Mexico and Mexico City between 1929 and 1932.
On Another Man's Wound was published in London in 1936, although the seven pages detailing O'Malley's ill-treatment while under arrest in Dublin Castle were omitted. An unabridged version was published in America a year later under the title Army Without Banners: Adventures of an Irish Volunteer. Critical responses were enthusiastic:The New York Times described it as "a stirring and beautiful account of a deeply felt experience" while The New York Herald Tribune called it "a tale of heroic adventure told without rancor or rhetoric." It has rarely been out of print since. The book presents an unvarnished and complex picture of revolutionary struggle. In 1928 O'Malley defined his attitude in a letter to fellow-Republican Sheila Humphreys:
I have the bad and disagreeable habit of writing the truth as I see it, and not as other people (including yourself) realise it, in which we are a race of spiritualised idealists with a world idea of freedom, having nothing to learn for we have made no mistakes.
In an article in The Irish Times in 1996, the writer John McGahern described On Another Man's Wound as "the one classic work to have emerged directly from the violence that led to independence", adding that it "deserves a permanent and honoured place in our literature."
Perhaps reflecting its more controversial theme in Ireland, The Singing Flame was not published until 1978, well after O'Malley's death. O'Malley also wrote another book on the revolutionary period, Raids and Rallies, describing his and other fighters' experiences. This book was based on a lengthy series of interviews he had conducted in the 1950s with former IRA men and ran as a highly popular serial in The Sunday Press from 1955 to 1956. In addition, O'Malley wrote large volumes of poetry and contributed to a literary and cultural magazine "The Bell", set up by his fellow republican Peadar O'Donnell.
O'Malley's extensive notes, compiled while he was an active IRA officer, are one of the best primary historical sources for the revolutionary period in Ireland, 1919–23, from the republican perspective. In the 1930s and 1940s he also toured Ireland interviewing veterans of the republican struggle. His papers are now housed in the University College Dublin archives, to whom they were donated by O'Malley's son Cormac in 1974. Cormac O'Malley retains the bulk of the remainder of his father's personal papers, poetry, and some manuscripts in his New York residence.
His official military papers on the revolutionary and Civil Wars were published in 2008, under the title, No Surrenders Here!
Ernie O'Malley's autobiographical works are the main inspiration behind the Ken Loach film The Wind That Shakes the Barley, and the character of Damien is based partly on O'Malley.