Covid-19
Ernest Sibanda







Ernest Sibanda (born 25 December 1925) was the first black person to join The Church of Jesus Christ of Latter-day Saints (LDS Church) in Zimbabwe.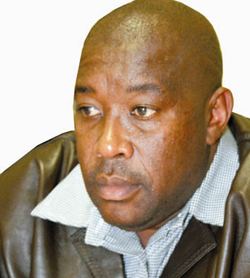 Sibanda was born in Salisbury, Southern Rhodesia. He was raised in the Seventh-day Adventist Church by his father, who was a pastor in the church. Sibanda earned a Bachelor of Arts degree and a bachelor of science degree and trained to be a pastor in the Seventh-day Adventist Church. He was a pastor for three years, a teacher for nine years, and a headmaster of a school for fifteen years. He married his wife Priscilla in 1958 and eventually fathered three children.
In April 1976, during the Rhodesian Bush War, Sibanda's house was burned by Zimbabwe African National Union guerrillas who accused him of being an informant for the mostly white Rhodesian government. Sibanda and his wife walked from Salisbury to Bulawayo to try to escape hostilities.
In December 1979, Sibanda met Mormon missionaries while working in Bulawayo. After reading from the Book of Mormon, Sibanda resolved to be baptized into the LDS Church, and he was baptized within two weeks of first meeting the missionaries. A few weeks later, in early 1980, Sibanda's wife was baptized into the church. Sibanda was the first black person to become a member of the LDS Church in Rhodesia. The Sibandas experienced some difficulties in being accepted by the white members of the LDS Church in Bulawayo, particularly when they were asked to serve in leadership callings in the church.
Sibanda was asked by the president of the South Africa Johannesburg Mission of the church to translate some of the LDS Church hymns from English into the Shona language.
Ernest Sibanda Wikipedia