Heer




Erich Lowe




1923–43



24 September 1906Muhlhausen (

1906-09-24

)


23 December 1943(1943-12-23) (aged 37)Losovka




Weimar Republic (to 1933) Nazi Germany




Oberstleutnant (Posthumously)




schwere Panzer-Abteilung 501
Erich Lowe (24 September 1906 – 23 December 1943) was an Oberstleutnant in the Wehrmacht during World War II, and one of only 882 recipients of the Knight's Cross of the Iron Cross with Oak Leaves. The Knight's Cross of the Iron Cross and its higher grade Oak Leaves was awarded to recognise extreme battlefield bravery or successful military leadership. Erich Lowe was killed on 23 December 1943 in Losovka, Russia. He was posthumously promoted to Oberstleutnant and awarded the Oak Leaves to his Knight's Cross.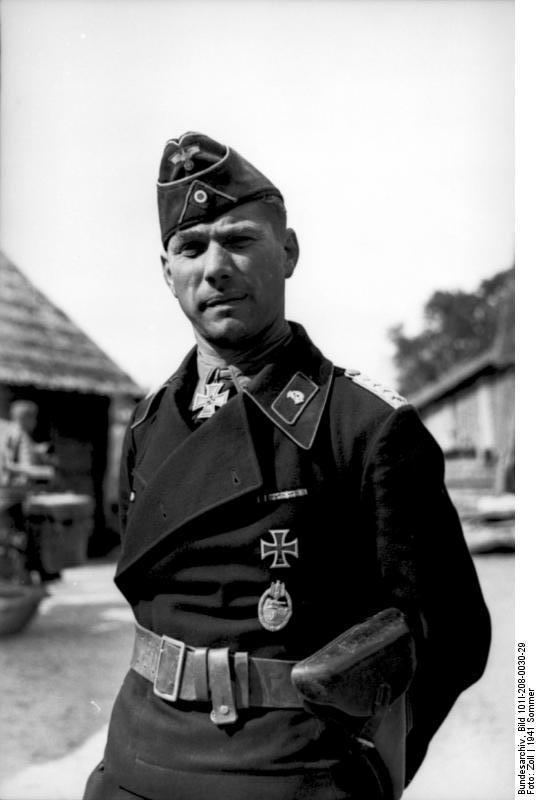 Iron Cross (1939)
2nd Class (24 September 1939)
1st Class (22 October 1939)
Panzer Badge
Eastern Front Medal (24 August 1942)
German Cross in Gold on 11 March 1943 as Major in the I./Panzer-Regiment 11
Knight's Cross of the Iron Cross with Oak Leaves
Knight's Cross on 4 September 1940 as Hauptmann and Chef 3./Panzer-Abteilung 65
385th Oak Leaves on 8 February 1944 (posthumously) as Major and commander of schwere Panzer-Abteilung 501
Erich Lowe Wikipedia