Plantae




Astereae




Ericameria laricifolia




Species




Asterales




Ericameria




Ericameria






Ericameria, Daisy family, Baileya multiradiata, Calliandra eriophylla, Baccharis sarothroides
Ericameria laricifolia is a North American species of flowering shrub in the daisy family known by the common name turpentine bush, or turpentine-brush. It is native to the southwestern United States (Arizona, New Mexico, western Texas, southwestern Utah, southern Nevada, southeastern California) and northern Mexico (Chihuahua).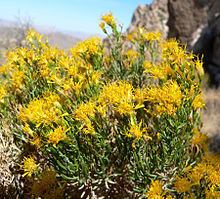 Ericameria laricifolia grows in desert scrub and woodlands. It is a shrub reaching 50-100 cm (20-40 inches) in height, is generally hairless, somewhat glandular, and aromatic. It sometimes has naked stems at the base but the upper branches are densely foliated in needlelike, pointed leaves one to three centimeters (0.4-1.2 inches) long. The many erect branches bear inflorescences of bright golden yellow flower heads, each with up to 16 long disc florets and as many as 6 ray florets.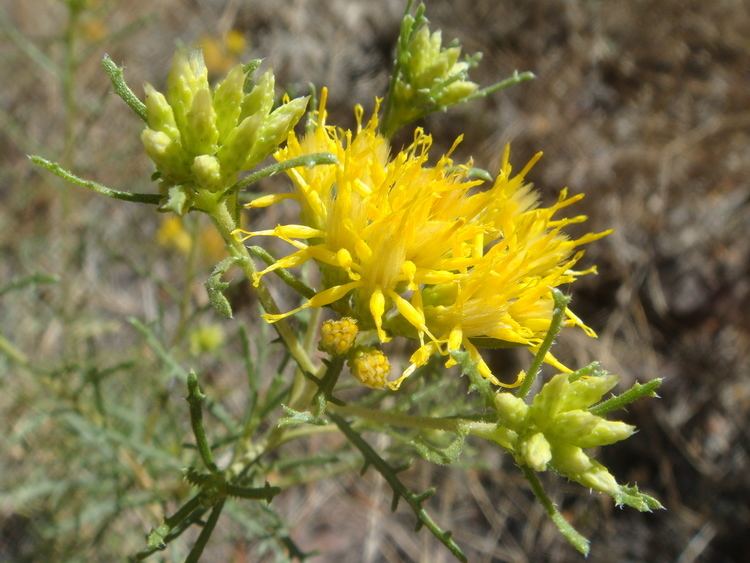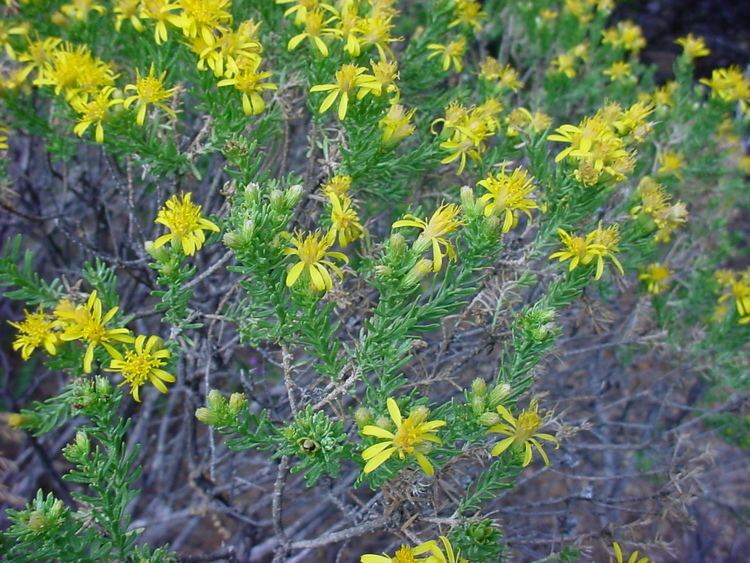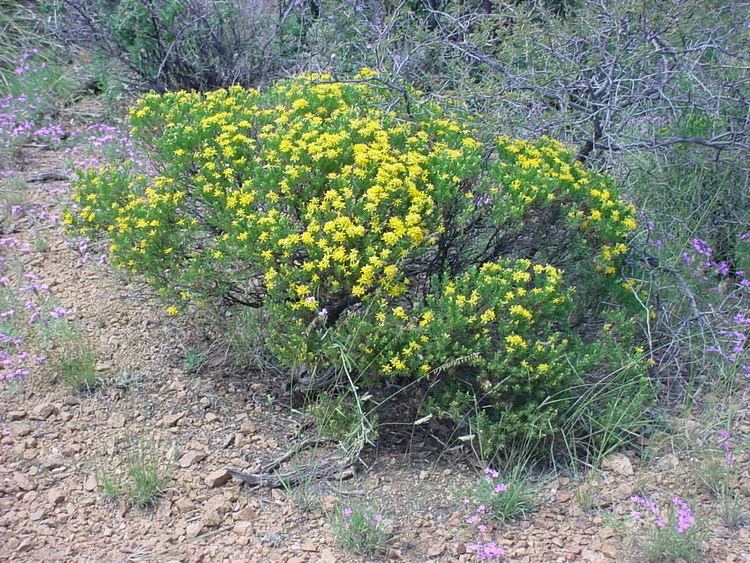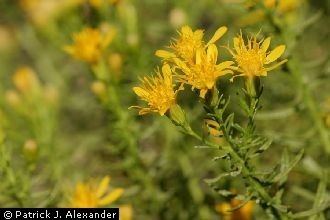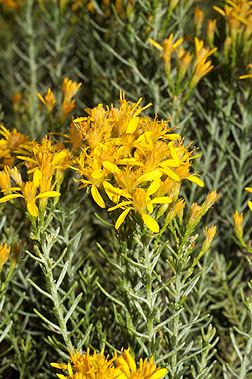 Ericameria laricifolia Wikipedia