Covid-19
Erfan Hajrasuliha




poeterfan.com




Vocals




Avang Music




Erfan Hajrasuliha




Erfan Hajrasuliha




Rapper








August 3, 1983 (age 32)Isfahan, Isfahan Province, Iran (

1983-08-03

)


Isfahan, Tehran, Irvine




Rapper, songwriter, singer




Avang Music, Paydar, RadioJavan




Az Khaneh Ta Goor, Hamishegi, Erfan Singles, Vol. 1, Naze Man




Hip hop music, Iranian hip hop




Sami Beigi, Dilshad Nahar Ko, Sonia





Twitter
Erfan Hajrasuliha (Persian: عرفان حاج رسولی ها), better known as Erfan Paydar (Persian: عرفان), is an Iranian rapper and producer. His views are a result of his personal experiences and that is reflected in his poems. His songs provide a mixture of commentary on daily life as well politics, poetry and social issues.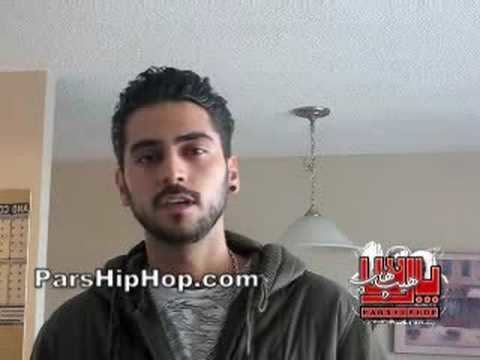 Erfan was born in Isfahan, Iran, on August 3, 1983. He ended his career after the "Khodahafezi" (meaning Goodbye) album was released. He now works as a real estate agent in Los Angeles.
He released his debut album Az Khaneh Ta Goor (From the Cradle to the Grave) in 2007. Erfan's focus on his first album was to introduce Iranian hip hop to a wider audience and detail some of his frustrations with Iranian music. The album was named after a poem by Molaana Rumi about death. The album encompasses some of his thoughts as a travelling immigrant from his home country Iran. On September 1, 2011 Erfan released the single, 'Donya Male Maast" Featuring Sami Beigi.
On July 24, 2007, Erfan released his first album. Earlier events had provided inspiration for Erfan's first album. Erfan was briefly arrested and jailed in 2002. "Sad Ghasam" was featured on Erfan's debut album, Az Khaneh Ta Goor (From the Cradle to the Grave).
Erfan has said that "many old school/new school musicians and many old school/new school Iranian poets " have influenced him in his style,. In his interview with Radio Javan he names some of his influences as traditional Iranian poets such as Omar Khayyam, Hafez and Saddi Shirazi and more recent Iranian poets such as Sohrab Sepehri and Parvin E'tesami. He also mentions traditional Iranian music and names Iranian singers Dariush and Googoosh as well as American rappers Tupac Shakur, Nas and Mos Def.
In 2007, he collaborated on a PSA (Public Service Announcement) for PACI (Persian American Cancer Institute). In July 2009, following the Post 2009 election events in Iran, he released a song called Tasmim (Decision) about the events of the election in which he expressed sorrow, frustration, and a request for the movement to continue. He continued supporting the Green Movement of Iran on his Facebook page.
In 2016, he released an album which he ended his career with. This album includes 15 tracks named Mosafer, Almas, Gaahi, Khodafezi, Chimigi, Alefba, Virus, Enekas, Barnameh, Rahe Man2, Khuneye Madarbozorge (remix), Ghahvetalkh, Lorazpam Intro (skit), Lorazpam, Khodafezi (remix). He made this album featuring Taham, Gdaal, Cornellaa, Behzad Leito, Nona, Khashayar, Paya, Sijal, Sami Beigi and album mixed and mastered By APlus and AFX His reason for ending to his career is mentioned in "Khodafezi" track, which was the 4th track of his Khodafezi album.
Az Khaneh Ta Goor (2007)
Hamishegi (2010)
Khodafezi (2016)
Erfan (rapper) Wikipedia