Rear Admiral Enrico Credendino is an Italian Navy officer.
He joined the Navy in 1980 and attended the Naval Academy. He commanded the patrol vessel ITS Spica the frigate ITS Maestrale and missile destroyer ITS Francesco Mimbelli.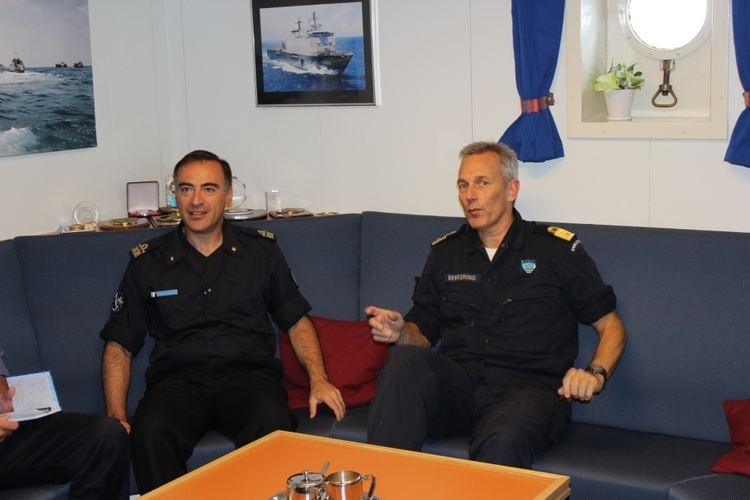 Upon promotion to Rear Admiral (lower half) on the 1 July 2011 and appointed Deputy Commander of front Line Naval Forces and Deputy Commander of Amphibious Force and Commander of the Italian Naval Task Group.
From September 2013 he was Head of Plans and Policy Department an the Italian Navy General Staff. He was promoted to Rear Admiral on 1st July 2014. On May 18th, 2015 he has been appointed as Operation Commander for European Union Naval Force Mediterranean.