Monthly




March - October 1993




John Costanza




Duncan Fegredo




Limited series




8




Peter Milligan




Vertigo






Sherilyn Van Valkenburgh




Sebastian O, The Extremist, Human Target, Breathtaker, Blood: A Tale
Enigma is an American comic book series written by Peter Milligan, with artwork by Duncan Fegredo, featuring a superhero named "The Enigma". It was published as an eight-issue limited series by Vertigo, an imprint of DC Comics, in 1993.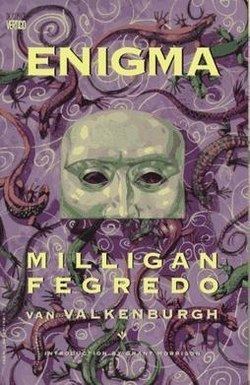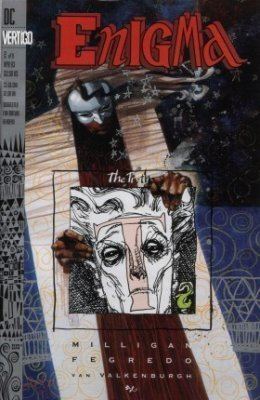 Writer Peter Milligan and artist Duncan Fegredo created Enigma for Disney Comics' planned Touchmark imprint. When the Touchmark line was canceled, the project moved to DC's newly launched Vertigo line in 1993. A new edition of Enigma was released in 2015. A 2007 review by Comic Book Resources praised the series for the handling of its subject matter.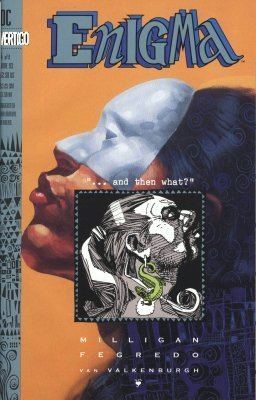 The story focuses on Michael Smith, a compulsive, late-20s, heterosexual telephone repairman living a highly structured life in Pacific City, California. His father was killed in an earthquake, and he was abandoned by his mother around age nine. Smith meets Titus Bird, a writer of the superhero comic book series The Enigma. The Enigma himself is a man born with seemingly omnipotent powers who adopts the identity of a comic book superhero. He is an essentially emotionless being and unfamiliar with the concepts of right and wrong. One of the minor characters in Enigma, named Envelope Girl, made an appearance in Peter Milligan's run of Animal Man.
The series has been collected into a trade paperback.
Enigma (208 pages, DC Comics, August 1995, ISBN 1-85286-615-2, DC Comics, December 1993, ISBN 1-56389-192-1)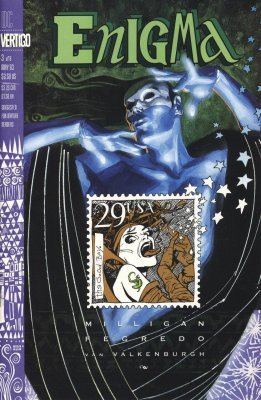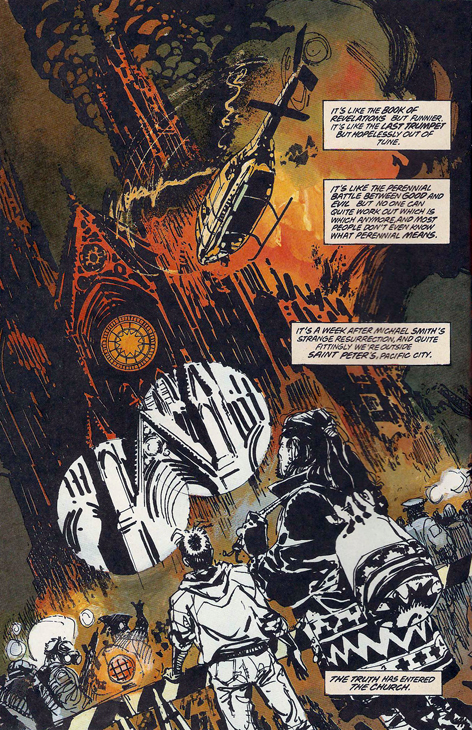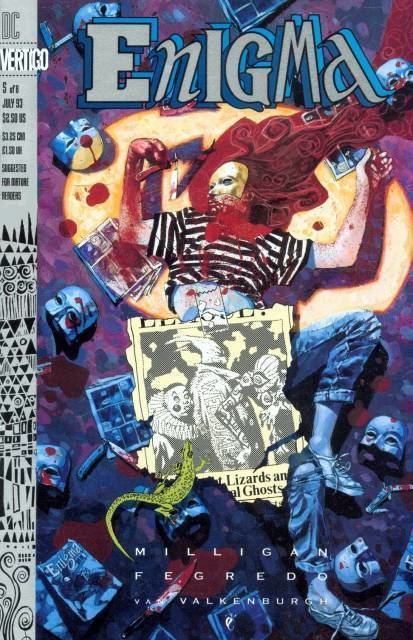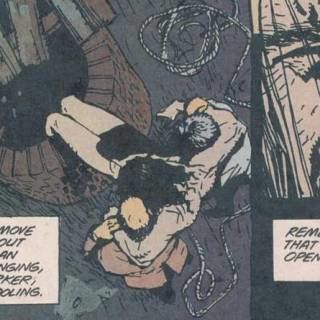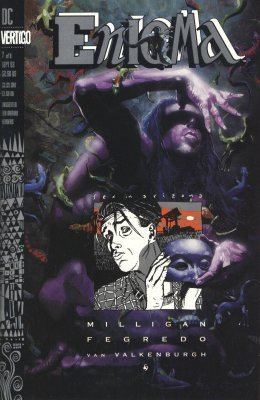 Enigma (Vertigo) Wikipedia