Arvika, Sweden




Heavy metal, Speed metal




2004 (2004)–present






www.myspace.com/enforcerswe




Jakob Ljungberg Adams Zaars




Olof Wikstrand, Jonas Wikstrand, Joseph Tholl, Tobias Lindqvist, Adam Zaars, Jakob Ljungberg




Nuclear Blast, Earache Records




Death by Fire, From Beyond, Live by Fire, Diamonds, Into the Night





Facebook

Twitter

Myspace

YouTube
Enforcer is a heavy metal band formed in 2004 in Arvika, Sweden.
Enforcer plays and performs in a style very similar to older speed metal bands like Agent Steel, Exciter and Anvil. When Sweden Rock Magazine asked them about playing "old school", they answered that heavy metal is not old school, it is timeless.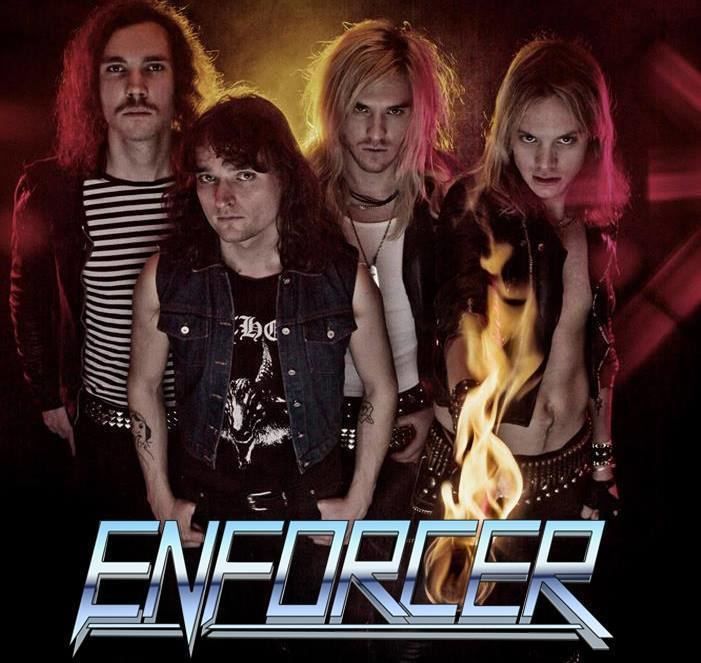 They released their first album, Into the Night, through the Heavy Artillery label in November 2008

Enforcer released its second full-length album Diamonds under Earache Records, on May 24, 2010 in Europe, while Heavy Artillery Records released the album in North America on May 25, 2010.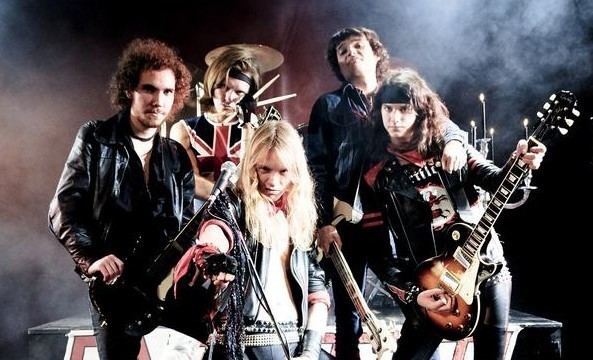 On February 1, 2013, Enforcer released Death By Fire in Stockholm, Sweden. They headlined a Belgian release show along with Evil Invaders on February 2.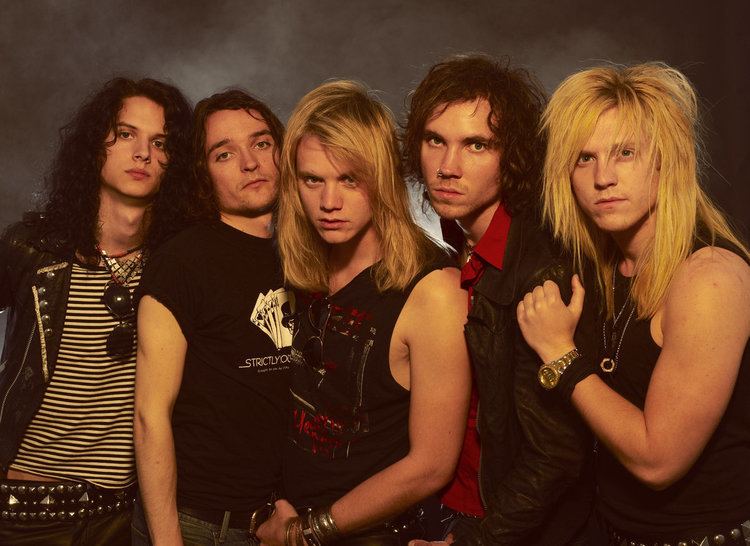 Enforcer is considered a part of the New Wave Of Traditional Heavy Metal (NWOTHM) an ongoing movement that in recent years has seen the return of traditional sounding metal bands (similar to the Swedish glam metal revival) the name is taken from the new wave of British heavy metal in which the movement strongly identifies with. Other bands considered part of the movement include Steelwing, White Wizzard, Cauldron, Holy Grail, Skull Fist and more recently Sons of Lioth.
Albums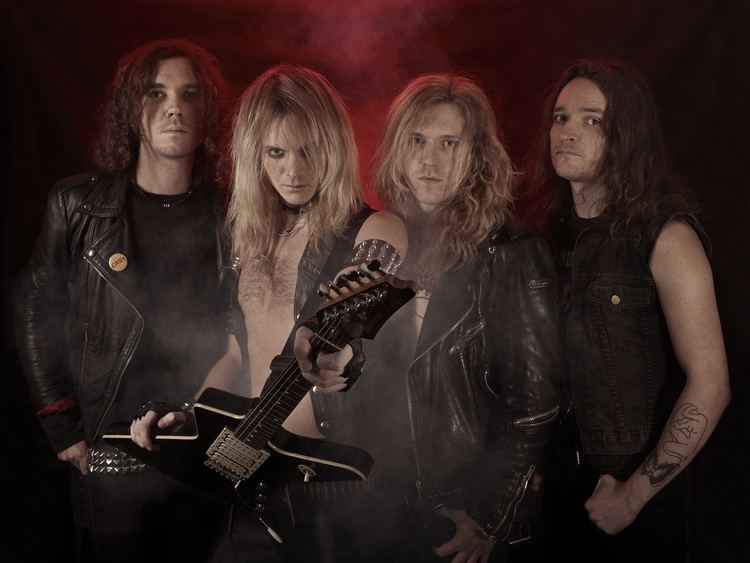 Evil Attacker (2005) (demo)
Into the Night (2008)
Nightmare Over the UK (2010) (split album with Cauldron)
Diamonds (2010)
Death by Fire (2013)
From Beyond (2015)
Live By Fire (2015)
Singles
"Evil Attacker c/w Mistress from Hell" (2007)
"Night Walker/Take Me to Hell" (2011)
"High Roller/Back on the Road" (2011)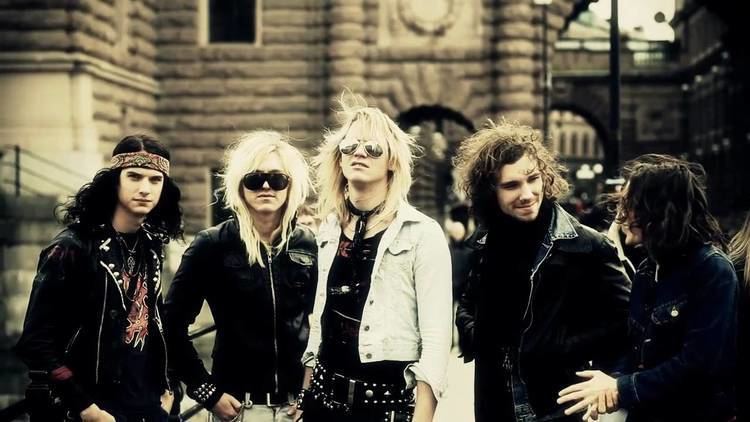 Olof Wikstrand – vocals (2004–present), guitar (2004–2006, 2011–present), bass (2004–2007), drums (2004–2006)
Jonas Wikstrand – drums (2006–present), bass (2007)
Joseph Tholl – guitar (2008–present), bass (2007–2008)
Tobias Lindqvist – bass (2008–present)
Adam Zaars – guitar (2006–2011)
Jakob Ljungberg – drums (2007)
Mesmerized by FireDeath by Fire · 2013
Undying EvilFrom Beyond · 2015
Midnight ViceDiamonds · 2010

Enforcer (band) Wikipedia