Endless is a video album by American singer Frank Ocean. It was released exclusively through Apple Music on August 19, 2016. It was his last release with his record label Def Jam Recordings to fulfill his recording contract. It was followed by the August 20 release of Ocean's second studio album, Blonde.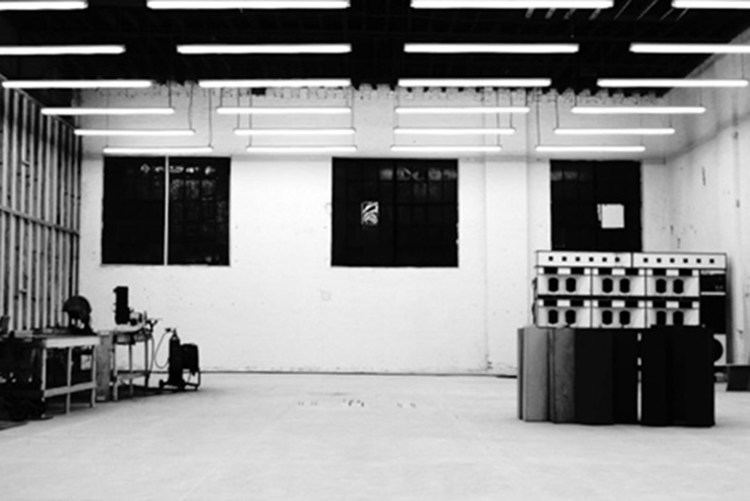 On February 21, 2013, Ocean confirmed that he had started work on his second studio album, which he confirmed would be another concept album. He revealed that he was working with Tyler, The Creator, Pharrell Williams, and Danger Mouse on the record. He later stated that he was being influenced by The Beach Boys and The Beatles. He stated he was interested in collaborating with Tame Impala and King Krule and that he would record part of the album in Bora Bora.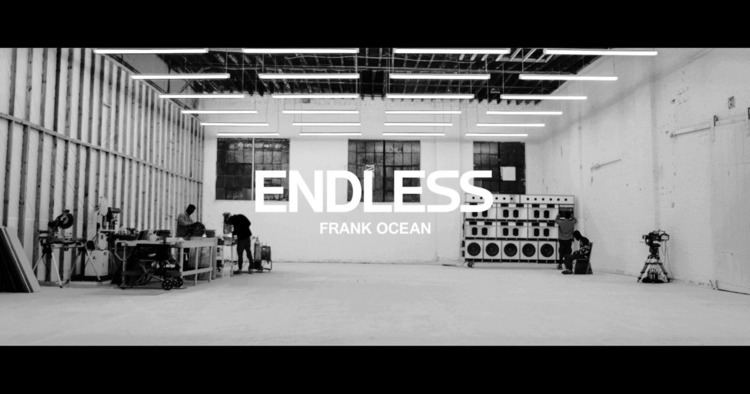 In April 2014, Ocean stated that his second album was nearly finished. In June 2014, Billboard reported that the singer was working with a string of artists such as Happy Perez (whom he worked with on nostalgia, ULTRA), Charlie Gambetta and Kevin Ristro, while producers Hit-Boy, Rodney Jerkins and Danger Mouse were also said to be on board. On November 29, 2014, Ocean released a snippet of a new song supposedly from his upcoming follow-up to channel ORANGE called "Memrise" on his official Tumblr page. The Guardian described the song as: "a song which affirms that despite reportedly changing labels and management, he has maintained both his experimentation and sense of melancholy in the intervening years". On April 6, 2015, Ocean announced that his follow-up to channel ORANGE would be released in July, as well as a publication, although no further details were released. The album was ultimately not released in July, with no explanation given for its delay. The publication was rumored to be called Boys Don't Cry, and the album was slated to feature the aforementioned "Memrise".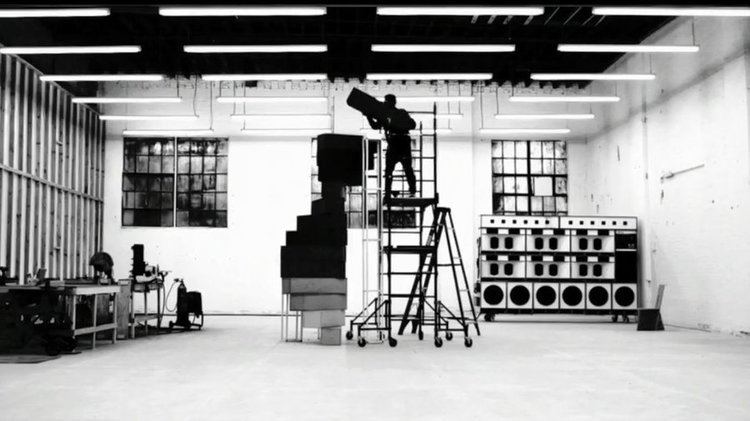 On July 2, 2016, he hinted at a possible second album with an image on his website pointing to a July release date. The image shows a library card labeled Boys Don't Cry with numerous stamps, implying various due dates. The dates begin with July 2, 2015 and conclude with July 2016 and November 13, 2016. Frank's brother, Ryan Breaux, further suggested this release with an Instagram caption of the same library card photo reading "BOYS DON'T CRY #JULY2016". On August 1, 2016, a live video hosted by Apple Music showing an empty hall was launched on the website boysdontcry.co. The website also featured a new "boysdontcry" graphic. The video marked the first update on the website since a "date due" post from July.
On August 1, 2016, a video appeared that showed Frank Ocean woodworking and sporadically playing instrumentals on loop. That same day, many news outlets reported that August 5, 2016, could be the release date for Boys Don't Cry. The video was revealed to be promotion for Endless, a 45-minute-long visual album that began streaming on Apple Music on August 19, 2016. It was later confirmed that Endless is a different project than Ocean's second studio album. The original title Boys Don't Cry had been replaced with a new title, which led to the release of Blonde. Endless was his last project with Def Jam Recordings to fulfill his recording contract with them.
Endless received generally positive reviews from critics. At Metacritic, which assigns a normalized rating out of 100 to reviews from mainstream publications, the album received an average score of 74, based on 13 reviews.
In The Guardian, Tim Jonze said Ocean mixed the pop with the avant-garde on Endless, calling it "a rich, varied and – at times – challenging musical feast". Q magazine published a joint review of Endless and Blonde which said "these records might not eclipse Channel Orange, but they have their own mercurial gleam, mapping the spaces between people, reaching for a hazy intimacy that almost feels real." Spin magazine's Brian Josephs was more critical, believing it did not work as an album. "As a whole, Endless feels formless," Josephs wrote, "like pretty, curlicue-flaunting cursive with no adherence to notebook margins."
"Alabama" features additional vocals by Sampha and Jazmine Sullivan
"Comme des Garçons" features additional vocals by Rita Zebdi
"Wither" features background vocals by Jazmine Sullivan
"Hublots" features vocals by Jazmine Sullivan
"Rushes" features background vocals by Jazmine Sullivan
"Higgs" contains a reprise of "Device Control"
"Ambience 002: Honeybaby" contains a sample of "Vapor Barato" as written by Jards Macalé and Waly Salomão and performed by Gal Costa, from the album -Fa-Tal- Gal a Todo Vapor
"Hublots" contains a sample of "Contact" as written by Thomas Bangalter, Guy-Manuel de Homem-Christo, Stéphane Quême, Garth Porter, Tony Mitchell and Daryl Braithwaite and performed by Daft Punk from the album Random Access Memories
"Rushes" contains a sample of "Just Like Water" as written and performed by Lauryn Hill from the album MTV Unplugged
"Device Control" contains a sample of "Device Control" by Wolfgang Tillmans