Embrace are an English alternative rock band from Bailiff Bridge, West Yorkshire. To date they have released six studio albums, one singles album and one B-sides compilation. The band consists of brothers singer Danny McNamara and guitarist Richard McNamara, bassist Steve Firth, keyboardist Mickey Dale and drummer Mike Heaton. The group have released six studio albums – The Good Will Out (1998), Drawn from Memory (2000), If You've Never Been (2001), Out of Nothing (2004), This New Day (2006) and Embrace (2014).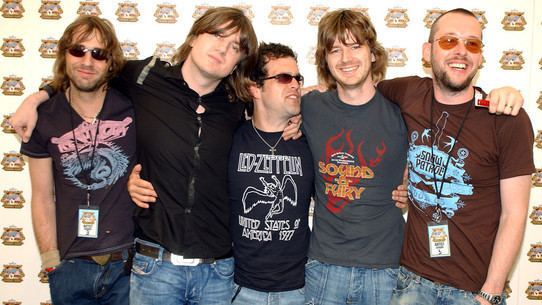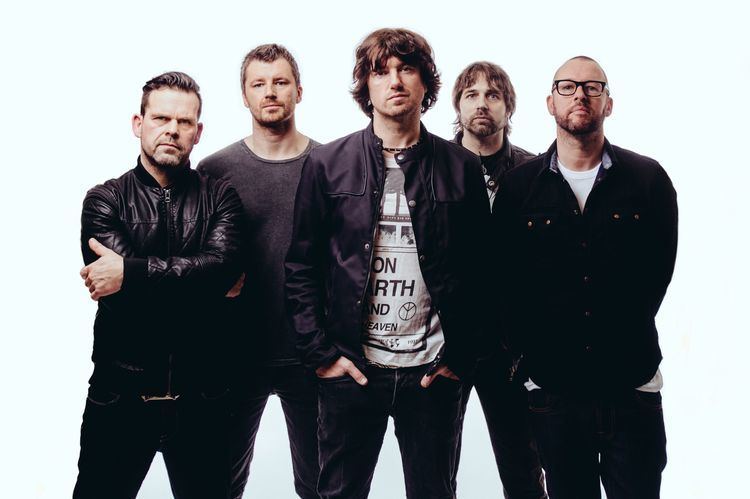 The band began in a small outbuilding at the bottom of a garden in Bailiff Bridge in 1990. A bass player joined the McNamara brothers, Richard playing guitar and Danny singing (into an upturned broomstick at the early stages). The three of them started creating songs, with the aid of a cassette recorder, and soon a drum machine was added. An initial set of songs was written, then dropped and a second set of songs written. A cassette fourtrack was used to make an initial demo in a house in the Hyde Park area of Leeds.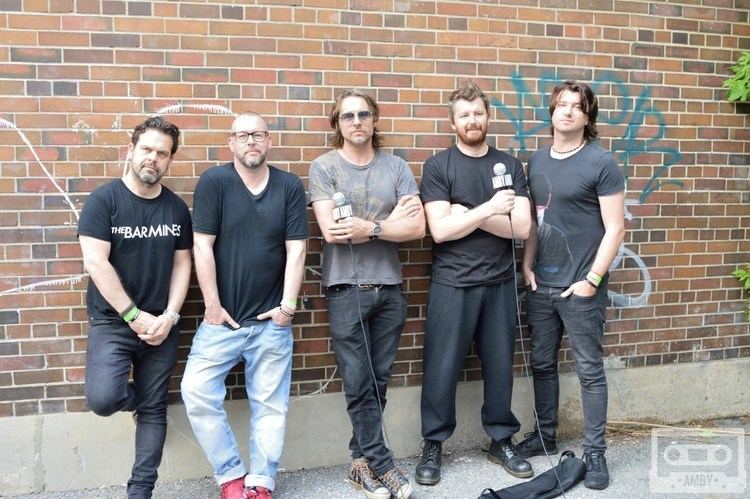 After various auditions, drummer Mike Heaton joined the band. A period of consolidation of existing songs and writing of new ones followed. It proved hard to settle on a name, so gigs were initially performed from 1992 onwards under one-off names; Curious Orange, Christianne F, Shimmer and Mesmerise. Eventually they settled on the name 'Embrace'. Richard was familiar with the American band of the same name, and thought it a good name, despite it having been used already. The bass player wrote a letter to seek approval from Ian Mackaye who replied that it was alright for the English band to use the same name, though he said that it could possibly cause some confusion.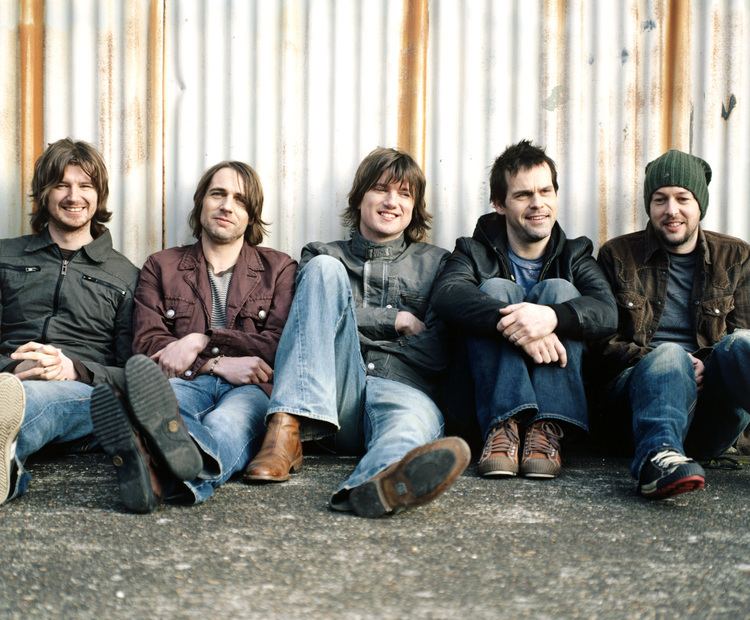 The band then recorded a three track demo in a recording studio in Huddersfield, which was sold at concerts in cassette form. A video was recorded of a gig in Leeds, copies of which were offered for sale. A second spell in a Manchester recording studio yielded some rough mixes, one of which was seen as good enough to be released on a cassette attached to the Leeds fanzine "The Expression She Pulled". With a following established in Yorkshire, Embrace then found a manager who made efforts to develop record company interest in the band, with some success, resulting in initial meetings and discussions. Things were progressing nicely towards a record contract. An intense period followed during in which all four members developed their song and music writing abilities.
In 1995, Steve Firth replaced the outgoing bassist.
A single, "All You Good Good People" was released in February 1997 on Fierce Panda Records.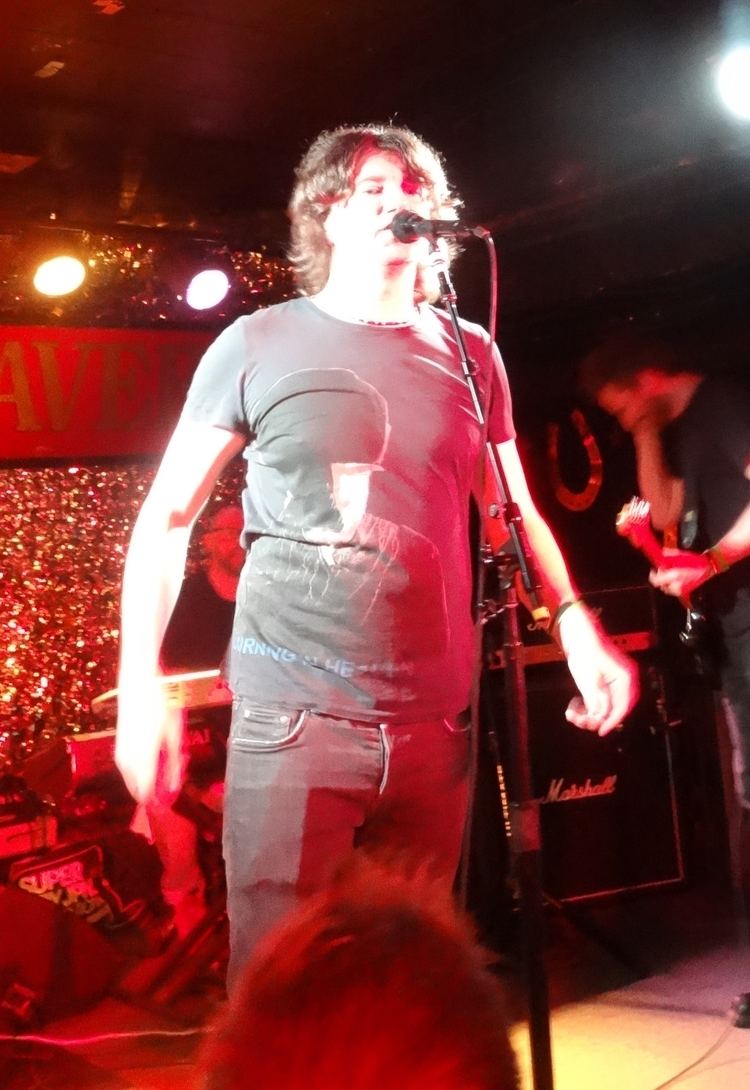 After building a following through their EP releases (including "Fireworks EP" and "One Big Family EP"), their debut album The Good Will Out was released on 8 June 1998 and went to number 1 in the UK Albums Chart.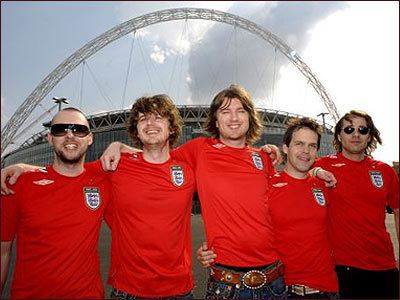 On 27 March 2000 the band released Drawn from Memory, which reached number 8 in the UK Albums Chart. Although the album was supported by a tour during which they were supported by then-fledgling Coldplay, its sales were relatively low. Afterwards they recorded their third studio album If You've Never Been, which was released on 3 September 2001. The album reached number 9 in the UK chart and was once again supported by an international tour, covering Europe, the US and Australia.
They were signed by Andy McDonald to his Independiente Records label and released the album Out of Nothing, which reached number one in the UK in 2004. The 'comeback' single that preceded this album was "Gravity", which had been written by Coldplay's Chris Martin. Danny McNamara and Martin had become friends after Coldplay had supported Embrace in 2000 in Blackpool. The single was a hit, charting at number seven in the UK Singles Chart. Coldplay have since recorded "Gravity" as a B-side for their single "Talk".
In October 2005, the band released their first compilation, called Dry Kids: B-Sides 1997–2005.
The band's fifth studio album, This New Day was released on 27 March 2006, with the single "Nature's Law" being released the week before. The album saw the whole band contributing to the songs. Before this, the McNamara brothers had written virtually all of the band's songs themselves. The band recording twenty four songs in nine days. The first single entered the charts at number two, providing them with their biggest hit. This New Day went straight into the charts at number one and became their third chart topping album in the UK.
The band played a new song "Heart and Soul" live, which was expected to appear on their sixth album. A live version of "Heart and Soul" is a B-side to "I Can't Come Down".
Throughout 2007 to 2010 there was no combined studio work and instead bandmembers focused on solo projects.
Embrace began work on their sixth studio album in 2011. They signed with the Cooking Vinyl label in 2013, and showcased some of their new tracks at two gigs in November and December.
Refugees was released in January 2014 as the lead single to their self-titled album which appeared in April.
In March 2006, Embrace were chosen to record England's official football World Cup 2006 song, "World at Your Feet," which received its first radio airplay on 21 April 2006 on BBC Radio 1. It was released on 5 June 2006, and entered the UK Singles Chart at number 3.
On Radio 1's Live Lounge, Embrace recorded a version of the D12 rap song "How Come". Embrace also covered Bob Dorough's "Three Is a Magic Number" on the b-side of "I Wouldn't Wanna Happen to You". The band released two other 'Christmas' cover versions of the traditional song "Chestnuts Roasting on an Open Fire" and "I Believe in Father Christmas".
Studio albums
The Good Will Out (1998)
Drawn from Memory (2000)
If You've Never Been (2001)
Out of Nothing (2004)
This New Day (2006)
Embrace (2014)