Ellen Marie Falkner (née Alexander; born 12 June 1979) is an English international lawn and indoor bowler from Cambridge, England.
In 2004, she won the gold medal in the fours with Jayne Christie, Jean Baker and Amy Monkhouse at the 2004 World Outdoor Bowls Championship.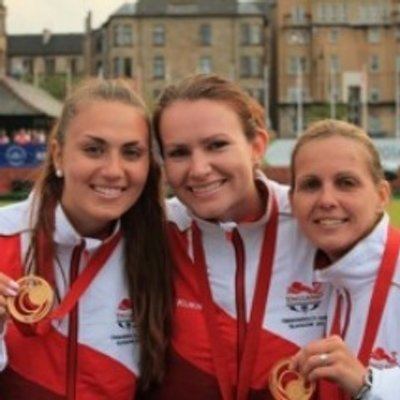 Ellen represented England at the 2002 Commonwealth Games winning gold in the fours and eight years later won another gold at the 2010 Commonwealth Games in the woman's pairs competition with Amy Monkhouse.
Ellen also competed in the 2014 Commonwealth Games and won a further gold in the women's triples event with Sophie Tolchard and Sian Gordon.
Falkner won a third World Indoor singles title during the 2016 World Indoor Bowls Championship after defeating Rebecca Field in the final. This success came ten years after her previous two victories.
In 2016, she was part of the fours team with Rebecca Wigfield, Wendy King and Jamie-Lea Winch who won the silver medal at the 2016 World Outdoor Bowls Championship in Christchurch. She then won a bronze medal in the pairs with Sophie Tolchard.