Elaina Satana is a Las Vegas-based burlesque performer and pin-up model. She's the founder of The Sin City Grind Kittens (est. 2003), and specializes in eating both fire and glass on stage. She's also known for performing to and alongside rock-n-roll and punk, self-designed ornate costumes, her tattoos, and her hourglass bombshell figure.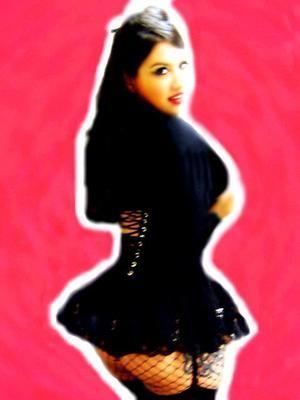 Elaina adopted the surname Satana as a tribute to Tura Satana, one of her biggest inspirations. The practice of adopting the surname of a mentor or hero is common in such fields as professional wrestling, where it is not uncommon for several generations to keep one wrestling identity alive for decades, or for a wrestler to metaphorically be the offspring or simply a namesake of another established wrestler.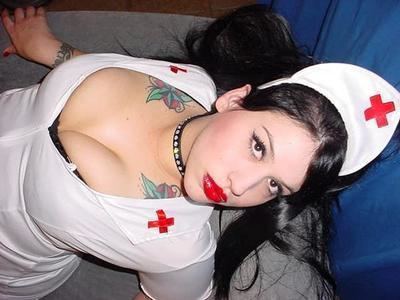 Elaina began The Sin City Grind Kittens in 2003, featuring other performers such as Lou Lou Roxy. They have been featured in the film, "Camp Burlesque", directed by Antonio Marsico, the book "The Underground Guide to Las Vegas", edited by Jarret Keene, and have been featured on the cover of "X Factor Magazine". She has performed alongside such bands as The Supersuckers, Demented Are Go!, Mad Sin, The Rocketz, The Henchmen, The Silver State Slackers, Three Bad Jacks, Calavera, Martini Kings, Deadbillys, The Formaldebrides, Big Rig, The Every Others, Lust, and others. She's performed such events as The Fetish and Fantasy Ball and the Modern Drunkard Convention, The Sin City Stomp, and the Coney Island Rockabilly Festival.
Elaina is the sister of noted tattoo artist Andrew Cannon of Winchester, California.