Country of origin

South Africa




No. of seasons

18




Final episode date

31 March 2010




Number of seasons

18




Languages

Afrikaans, English






Created by

Franz Marx




Original language(s)

EnglishAfrikaans




First episode date

6 April 1992




Network

M-Net


Genre

soap opera





Starring

Christine Basson, Shaleen Surtie-Richards, Brümilda van Rensburg, David Vlok, Steve Hofmeyr, Lynne McCarthy, Joan Collins




No. of episodes

4,469 (As of 22 May 2009)




Similar

Binnelanders, 7de Laan, Isidingo, Survivor South Africa, Getroud met rugby
Egoli: Place of Gold is a long-running bilingual (English and Afrikaans) South African Soap opera which first aired on M-Net on 6 April 1992. South African television's first daily soap opera, on 3 December 1999 Egoli became the first South African television program in any genre to reach 2,000 episodes. As of 3 August 2007, 4,000 episodes had aired. Egoli: Place of Gold aired its final episode on 31 March 2010, after 18 years of acting from South African and international actors.
Contents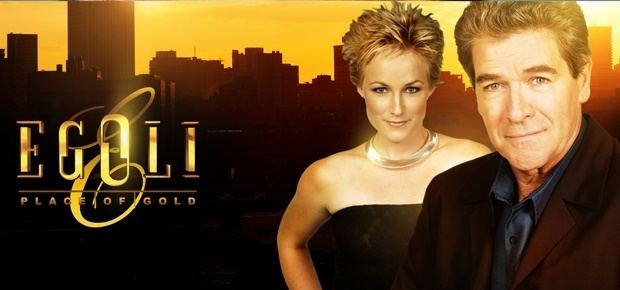 The series was set in Johannesburg, which is sometimes referred to as eGoli. Egoli was created by Franz Marx. The show is known in Afrikaans as Egoli: Plek van Goud.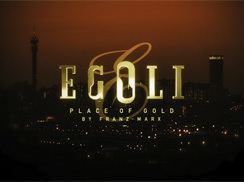 Egoli was "aimed at women of all nationalities between the ages of 25 and 45, with middle or upper incomes." The series aired Monday to Friday at 18:00. However on from April 2009, M-Net moved Egoli to the 18:30 timeslot.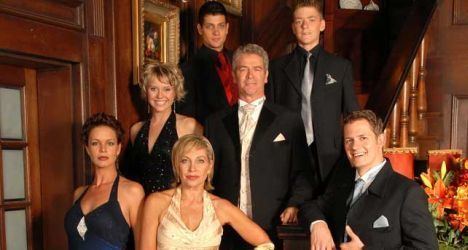 The series had a large following, and "Egoli Spectaculars" were held countrywide each year for fans of the series to meet the cast. These spectaculars offered publicity for the series but also raised money for charity.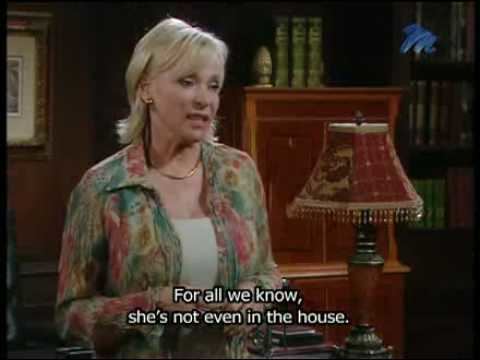 Egoli Place of gold last episode..flv
Cast
Cast members included--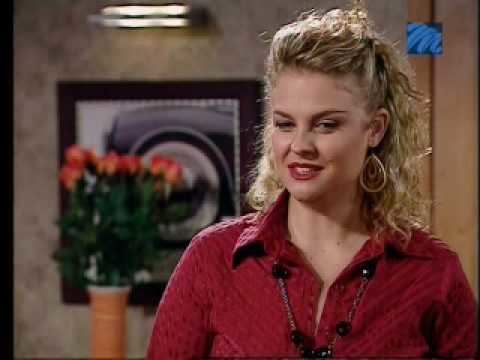 Nathan Gradwell as Zack Blackburn (Season 1-10)
Christine Basson as Nora Roelofse Naude (Seasons 1-18)
Shaleen Surtie-Richards as Ester (Nenna) Willemse (Seasons 1-18)* also as Ruby (sister of Nenna, Cheryl's mom)
Brümilda van Rensburg as Louwna Roelofse Vorster Edwards Von Badenburg Edwards (Seasons 1-18)
Hennie Smit as Bertie Roelofse (Seasons 1-18)
Anrich Herbst as Dewald Vorster (Seasons 1-5)
Celia Kemp (Steyn) as Angel (Seasons 4-5)
David Rees as Nick Naude (Seasons 1-7, 9-18)
Tiffany Kelly as Sonet Vorster Naude (Seasons 1-7, 9-18)
David Vlok as Tim Herholdt Vorster (Seasons 1-13)
Ernst Eloff as Buks Pienaar (Seasons 1-16)
Hannah Botha as Elsa Du Plessis Pienaar (Seasons 1-16)
Kevin Smith as Andrew Willemse (Seasons 1-3)
Thoko Ntshinga as Donna Makaula (Seasons 1-13)
Sean Michael as Brett (Seasons 1-5)
Steve Hofmeyr as Doug Durand (Seasons 1-10)
Catriona Andrew as Jane Edwards Vorster Schoeman (Seasons 3-12)
David Dukas as Johnney (Seasons 3-6)
Darryl Desmarais as Stephen Edwards (Seasons 4-18)
Huey Louw as Mr Jacobs (Season 4)
Eckard Rabe as Chris Edwards (Seasons 4-18)
Chris Linford as Rex de Koning Von Badenburg (Seasons 5-18)
Darren Kelfkens as Joe Smith (Seasons 6-17)
David Butler as Brian (Seasons 6)
Dorette Potgieter as Susan Bosman (Seasons 6-7)
Lindie van Eeden as Karin Schoeman Edwards (Seasons 6-18)
Ebi Halberstadt as Braam Schoeman (Seasons 7-16)
Juliet Newell as Louise (Seasons 7)
Chanélle De Jager as Des du Pont Fischer (Seasons 9-18)
Dawn Matthews as Paige (Seasons 9-10)
Jana Cilliers as Elizabeth/Elize/Liz/Beth Edwards (Seasons 9)
Macks Papo as Tsheko Mashabela (Seasons 9-15)
Marlon Roelfze as Shaun Gillian (Seasons 9-17)
Nico Panagio as Tucker (Seasons 9)
Hannes van Wyk as Krynauw du Boisson (Seasons 10-18)
Jana Strydom as Marcelle (Seasons 10-14)
Michelle Beling as Candice (Candy) Botha Smith (Seasons 10-18)
Tobie Cronjé as Pietie (Seasons 10-11)
Michelle Pienaar as Audrey Gillian (Seasons 10-17)
Nadine Naidoo as Dr. Rai (Season 11)
Nadia Valvekens as Else (Season 12)
Hykie Berg as Darius du Buisson (Seasons 13-14, 15)
Mandi du Plooy as Lara (Seasons 13-18)
Phuti Khomo as Bali (Seasons 13-15)
Stefan Ludik as Werner Krantz (Seasons 13-16)
Ivan Zimmermann as Koert Weideman (Seasons 14-18)
Anton Fisher as Spike Roberts (Seasons 15-16)
Marguerite Wheatley as Doreen Smith (Seasons 14-16)
Paul Buckby as Dr Adam Fischer (Seasons 14-17)
Gareth Tjasink as Dr James Cawood (Season 15)
Izak Davel as Scab/Douw (Seasons 15-18)
Leigh-Ann Wolmarans as Dr Miranda Murray (Season 15)
Lynne McCarthy as Zita (Season 16)
Marcus Muller as Liam de Lange (Seasons 16-18)
Terry Norton as Trish Greeff (Season 16)
Drikus Volschenk as Stanley (Season 17)
Henco J as MC (Season 17)
Lerato Motau as TJ Mokoena (Seasons 17-18)
Rowan Cloete as Braam (Seasons 17-18)
Tazz Nginda as Tebogo (Seasons 17-18)
Shashi Naidoo as Sureshni Patel (Season 18)
Duncan Johnston as Clayton (Season 18)
Heidi Mollentze as Cathy (Season 18)
Anriette van Rooyen (Lizelle)
Theunis Nel (Lukas)
Gé Korsten as Walt Vorster
Christel Smith (Tarien Naude Vorster)
Esta TerBlanche (who then went on to play Gillian in the US soap opera All My Children) as Bienkie Naudé Hartman
Cliff Simon (who went on to play the recurring character Ba'al on the US science-fiction show Stargate SG-1)
Chantelle Stander Rankin (Kimberley Logan Vorster Schults Du Rand Edwards)
Sandra Prinsloo as Cecile Roelofse Sinclair
Mary-Ann Barlow (Coreen Mackenzie Smith Edwards)
Ilse Roos (Lynette Strydom Vorster Makropoulos Malan)
Elsabe Zietsman as Kay Knobel
Casper de Vries as Duifie
Mimi Coertse as Isabeau Vorster
Hermien Dommisse as Monika Vorster
Johan Scholtz as Adriaan Malan
Corien Pelt - Gretchen du Plessis
Deon Coetzee - Deon du Plessis
Tessa Danker (Jacobs)- (as Cheryl, daughter of Nenna`s late sister)
International Guest stars:
Joan Collins as Catherine Sinclair
Perry Stevens
International edition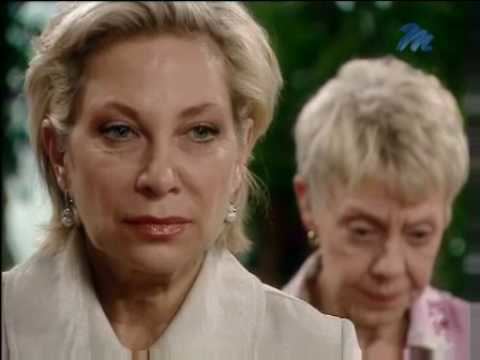 The TV series was broadcast outside of South Africa, in neighboring countries in the original bilingual Afrikaans-English version, and, beginning in May 1997, in an English-only international version. The bilingual version was shown in Botswana, Zimbabwe, and Namibia, where Afrikaans was spoken or widely understood. In the late 1990s, the English version was broadcast in at least 9 African countries: Nigeria, Ghana, Cameroon, Zambia, Ethiopia, Uganda, Kenya, Tanzania, and Mauritius.
At one time in the 1990s, the series was shown in at least 30 countries.
In creating the international version, all Afrikaans-language scenes were filmed twice, first in Afrikaans, then in English. To make the series more appealing to non-South African audiences, typical South African sayings and customs, were deleted from the international edition.
Egoli was also dubbed in Spanish for broadcast in some South American countries.
Parodies
Egoli: Place of Gold was one of the South African soaps to be parodied by comedian Casper de Vries in his soap parody Haak en Steek.
Demise
The final episode of the series aired on 31 March 2010. The final episode included surprises and special guests and ended at the memorial.
Movie
It was announced in August 2009 that a movie entitled Egoli - The Movie would conclude the longest-running soap opera in South African history. The movie was produced by series creator and writer Franz Marx, in cooperation with Burgert Muller, a co-producer of the TV series, and Pieter Venter of Brigadiers-Franz Marx Films. The feature film was released in South African cinemas on 16 June 2010 and starred many cast members from the TV show including David Rees, Shaleen Surtie-Richards, Tiffany Kelly, Christine Basson, Brümilda van Rensburg, and Lerato Motau. Some sources list the title of the movie as Egoli: Afrikaners is Plesierig.
Other media and products
A book entitled Franz Marx's Egoli 2000 by Reinet Louw was published by Human & Rousseau in 1999. The English-language edition was a translation of the Afrikaans-language edition, Franz Marx se Egoli 2000, also published in 1999. The book related how the show was developed, recounted storylines from the first 8 years of the show, provided biographical sketches of characters, and included photographs of cast members.
A cookbook featuring recipes by characters in the series (including Nenna, Elsa, Donna, and Mrs. Naidoo) was published during the program's run and ranked number 1 on the South African top ten best-seller list for several weeks. The recipes featured in the cookbook were collected by South African restaurateurs Eduan Naudé and Brian Shalkoff.
During the early years of its run, the TV show marketed a sticker book and stickers featuring pictures of the actors from the series.
After the series concluded in 2010, a double-disc DVD entitled Egoli 18 was released. The DVD featured highlights from each year of the series' 18-year-run, repackaged into new 24-minute episodes by the show's creator, Franz Marx. Episodes were introduced by actors, writers, and other notable personalities who were affiliated with or fans of the show.
The show also marketed its own fragrance. The perfume, named "Essence of Gold."
Clothes featured in the TV series, designed by fictional character Freddie Vermeulen of Louwna Fashions, were also sold in South African shops at one time.
References
Egoli: Place of Gold Wikipedia
(Text) CC BY-SA