Ede is a town in Osun State, southwestern Nigeria. It lies along the Osun River at a point on the railroad from Lagos, 112 miles (180 km) southwest, and at the intersection of roads from Oshogbo, Ogbomosho, and Ife.
Ede is one of the older towns of the Yoruba people. It is traditionally said to have been founded about 1500 by Timi Agbale, a hunter and warlord sent by Alaafin (King) Kori of Old Oyo (Katunga), capital of the Oyo empire, to establish a settlement to protect the Oyo caravan route to Benin (127 miles [204 km] to the southeast). Nearby towns include Awo, Iragberi and Oshogbo.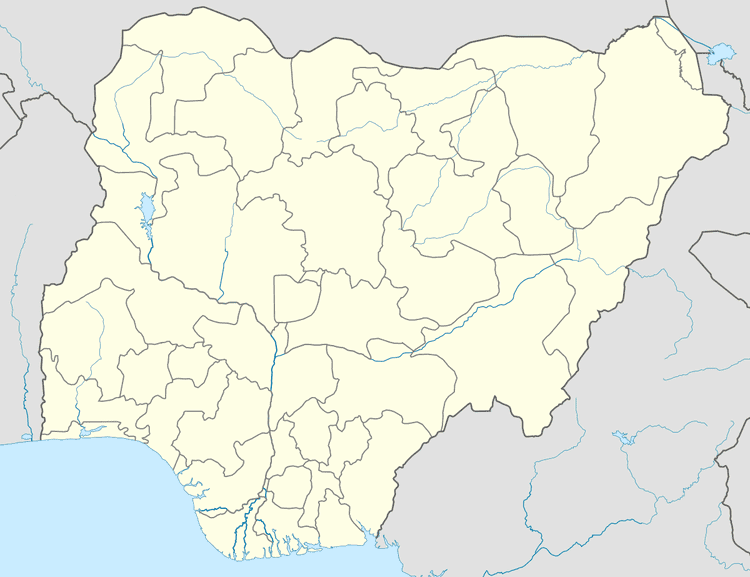 The present Ede was established by Timi Kubolaje Agbonran around 1817 along with his siblings Oyefi, Ajenju, Arohanran and Oduniyi, all being the descendants of Lalemo. The former Ede is known as Ede-Ile.
Ede is a predominantly Muslim town with about 90% of the population. This can be traced back to 19th century during the reign of Timi Abibu Lagunju as the king of Ede, who is most likely the first Muslim Oba in Yorubaland given the fact that he was already on the throne for a few years when in November 1857, the Baptist missionary W.H. Clarke visited Ede. Clarke record thus: "This young follower of the Prophet (Prophet Muhammad), a short time since became the ruler of this town in the place of his father (Oduniyi), the deceased, and brings with him into office, the influence of his new religion (Islam)."
The name of the present king is Oba Munirudeen Adesola Lawal (Laminisa 1).
Prominent sons of the town are Sen. Isiaka Adeleke and Honorable (Barr) Isiaka Adekola Alliyu and Hon. Adetunji Ajagbe.