E.H. Hurst was a dairy farmer and politician in Mississippi, elected as a Democrat to the Mississippi House of Representatives in the 1950s-1960s. He supported segregation and opposed the civil rights movement, which expanded in the early 1960s. Hurst is noted for killing Herbert Lee on September 25, 1961, and gaining a verdict of self-defense that day from the all-white jury at the inquest. Lee was an African-American man who was trying to register voters in Liberty, Mississippi, the small hometown of both men.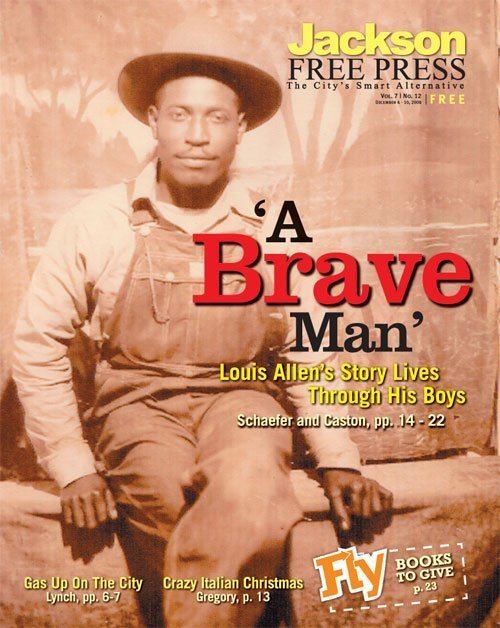 E.H. Hurst was born and raised in Liberty, Mississippi.
As a state politician, elected as a Democrat, Hurst supported segregation and the continued exclusion of blacks from voting in the state. They had been disfranchised by the 1890 state constitution and discriminatory practices related to voter registration. He opposed the civil rights movement, which had begun to try to register African-American voters.
On September 25, 1961, Hurst shot and killed Herbert Lee (1909-1961), a 52-year-old married man with nine children, who participated in voter registration classes and had volunteered to register to vote. He had been a charter member of the NAACP in the county and had joined the Student Nonviolent Coordinating Committee (SNCC) campaign in Mississippi. At the inquest the same day, an all-white jury returned a verdict of justifiable homicide, on the grounds of self-defense. The Amite County courtroom was full of armed white men, and witnesses were pressured to testify in Hurst's favor.
Medgar Evers, leader of the NAACP in Mississippi, was one of the speakers at Lee's funeral. In June 1963 he was shot in the back outside his home in a political assassination and died soon after, killed by a KKK member.
Louis Allen, a black witness to Lee's being shot, discussed his case with SNCC civil rights activists including Julian Bond. Learning that a federal jury was considering charges against Hurst, Allen met with representatives of the FBI and Civil Rights Commission to see if he could get federal protection if he were to testify. When the Justice Department told him they could not offer him protection, he decided to stick to his story. People in the white community heard he had talked to the government, however, and threats were made against him. He was economically blackmailed, lost his job, and harassed by law enforcement.
In January 1964, the night before he was planning to move away from Liberty, Allen was murdered in his driveway by two shot-gun blasts. Investigations since 1994 have suggested that Allen was murdered by Daniel Jones, the Amite County sheriff, but no one has been prosecuted for his murder.
Activists were able to register about 1200 voters against the resistance of officials in Mississippi. But, in a simple process that was typical of northern states and to show the desire of blacks to vote, they registered thousands of blacks, and organized the Mississippi Freedom Democratic Party, open to all. Sixty thousand blacks joined this party, and elected 68 delegates to go to the national Democratic convention in Atlantic City, New Jersey that summer. They challenged the white-only Democratic Party delegates at the credentials committee, as white Democrats in the South had kept most blacks out of politics for more than 60 years.