J. R. Jayewardene




Noel Wimalasena




January 29, 2000




M. H. Mohamed




Sri Lankan Politician





Bakeer Markar




E. Senanayake




Bennet Soysa




United National Party






Ceylon University College, Trinity College, Kandy




Ranasinghe Premadasa



Deshamanya Edward Lionel Senanayake (known as E.L Senanayake) (8 August 1920 - 29 January 2000) was a Sri Lankan Politician belonging to the United National Party. He was the Speaker of the Sri Lankan Parliament. Senanayake was the Governor of North Central Province and Central Province of Sri Lanka. He was elected to the Sri Lankan Parliament from Mahanuwara in Kandy.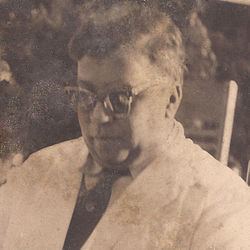 He was the son of Gate Mudaliyar James Senanayake and was educated at Trinity College, Kandy and at the University College, Colombo graduating with an honours degree in Economics. Having entered politics at the age of 23 after being elected to the Kandy Municipal Council, he went on to serve as Mayor before being elected to Parliament.
E. L. Senanayake Wikipedia