An inept U.S. diplomat (Michael J. Fox) romances the daughter (Mayim Bialik) of a New Jersey caterer (Woody Allen) trapped in an embassy behind the Iron Curtain.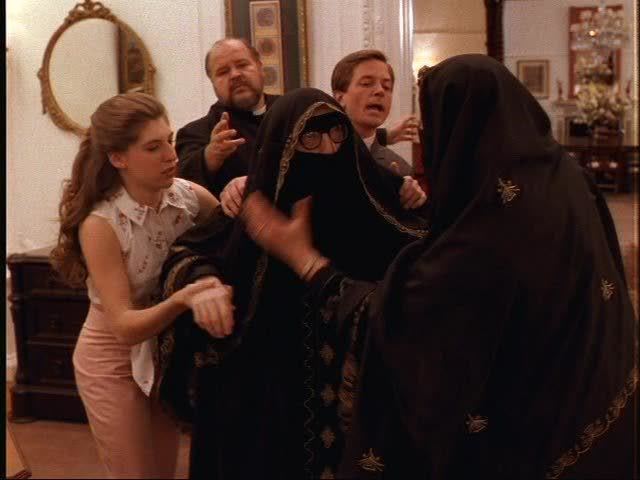 Dont Drink the Water is a 1994 television film comedy written and directed by Woody Allen, based on a play that premiered on Broadway in 1966. This is the second filmed version of the play, after a 1969 theatrical version starring Jackie Gleason left Allen dissatisfied.
The story revolves around a family of American tourists (played by Allen, Julie Kavner, and Mayim Bialik) that gets trapped behind the Iron Curtain. Michael J. Fox plays the American ambassadors bumbling son.
This is the second time Allen wrote and performed in a movie made for television, after Men of Crisis: The Harvey Wallinger Story, was filmed in 1971 but was never broadcast. It was supposed to have aired on PBS. A copy of the program is housed at the Paley Center for Media in New York City and Los Angeles.
The Hollander family's European vacation is interrupted when their plane is forced to land in Vulgaria. The Hollanders leave the plane to take pictures which results in accusations of spying. Chased by Vulgarian soldiers, they take refuge in the American Embassy under the protection of the absent ambassador's hapless son.