Dominic J. Hawken (born 1967) was a keyboard player and session musician in the 1990s, originally playing with Boy George and Marilyn.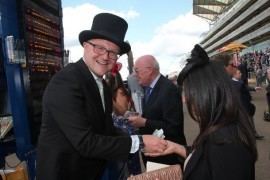 In 1994, he co-wrote 'Stay Another Day', the UK number one selling single performed by East 17. He was subsequently nominated for two Ivor Novello Awards.
In the 1990s, he worked with a number of leading DJs including Danny Rampling and Boilerhouse Boys to record a number of UK hit records, including Can I Kick It by A Tribe Called Quest.
He is a founding Director of Deluxe Corporation.