Cyril "Cy" Laurie (b. London, 20 April 1926; d. 18 April 2002) was an English jazz clarinetist and bandleader.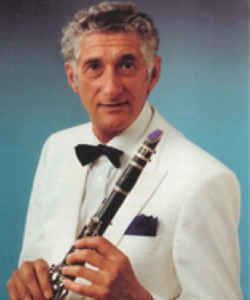 Laurie was an autodidact on clarinet. He put together his own band in 1947; George Melly debuted in this ensemble in 1948. He played with Mike Daniels in 1949-50 and led the Cy Laurie Four in 1950, with Fred Hunt and Les Jowett.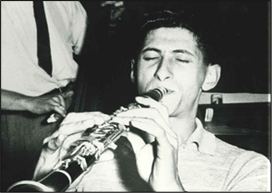 He ran his own club in London from 1951 and headed a seven-member ensemble; sidemen in this group included Chris Barber, Alan Elsdon, Al Fairweather, Graham Stewart and Colin Smith. Cy Laurie's Club was in a basement (previously Mac's Rehearsal Rooms) in Ham Yard in Great Windmill Street, opposite the Windmill Theatre, which went on to become the famous subculture club The Scene in the 1960s. The 5*Ham Yard Hotel now stands there.
He quit music from 1960 to 1968, but returned to lead another ensemble at the end of the decade. His career saw a resurgence late in the 1970s; he toured in ensembles as a soloist and sometimes led his own groups. He played with Eggy Ley and Max Collie in the 1980s. He continued performing into the 1990s.