Years active

1988–1991




Active until

1991




Genres

New Beat, House music




Labels

USA Import Music




Origin

Belgium (1988)






Past members

Peter Renkens Marleen Tania Hilde Daniëlla




Members

Serge Ramaekers, Peter Renkens, Dominic Sas, Geert




Albums

92… Our First Album, Greatest Hits - Remastered, Our First Album - Remastered, The Greatest Hits, The Sound Of C




Similar

Peter Slaghuis, Tragic Error, Taste of Sugar, A Split‑Second, Erotic Dissidents
Confetti's was a Belgian new beat band from the 1980s. Producers were Serge Ramaekers and Dominique Sas, sometimes credited as The Maxx (not the same as Maxx, a shorter-lived German project from mid-90s). On stage Confetti's was fronted by singer Peter Renkens and female dancers Marleen, Tania, Hilde and Daniëlla. The band became one of the first to break through into mainstream music as a new beat act. Their most successful period was 1988–1989 with international hits like "The Sound Of C" and "C In China". Other releases were "Keep Smiling", "C Countdown", "C Day Live" and "Circling Stars". One year after releasing their last single "Put 'M Up" in 1990, the Confetti's withdrew from the spotlight. In 2010, The band came back for a series of club shows tours, with Renkens and a new set of female dancers performing the songs.
Contents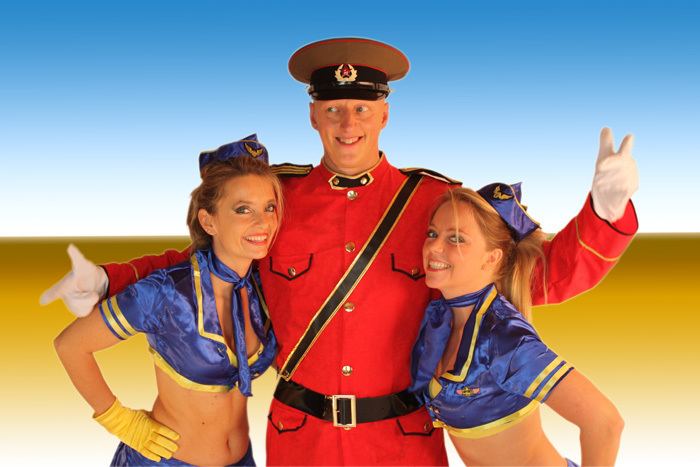 "The Sound Of C"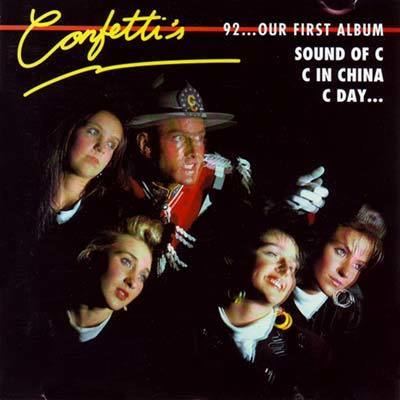 The C in their first release "The Sound Of C" stands for the Belgian club Confetti's in Brasschaat, near Antwerp. Serge Ramaekers and Dominique Sas were working on a marketing campaign to gain more publicity for the club. One of the barmen at Confetti's (Peter Renkens) became the face of the marketing campaign, which included the single "The Sound Of C". To shoot a music video the band was dropped at the main shopping street in Antwerp De Meir and performed "The Sound Of C" in front of hundred citizens passing by. Due to the success of the first single, a live act was put together and Confetti's traveled the world to promote their new beat music. On stage singer Peter was always wearing a captain uniform. The dress code for new beat was black & white clothes combined with childish accessories. In 1989 they released their only album "92… Our First Album"
Trackling list "92…Our First Album"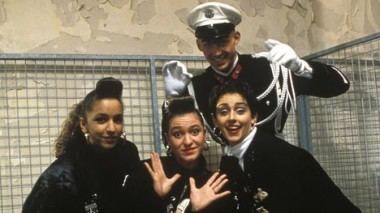 C in China
No
C Countdown
92
C Day Live
The House of C
Keep Smiling
Basic Theme
The sound of C (single version)
C Sample Mix
C in China (acid)
Medley Mix
Medley Mix (feat. dj hanza)
Songs
The Sound of C92… Our First Album · 1989
C in China92… Our First Album · 1989
Confetti's Megamix2001

References
Confetti's Wikipedia
(Text) CC BY-SA