7.8

/

10

1

Votes

Alchetron

Rate This





South Korea




Melodrama, Romance Film






Kim Gyu-wan




3 June 2010






Cinderella's Stepsister Sister of Cinderella Cinderella Unni




Kim Young-jo Kim Won-seok




Moon Geun-young Chun Jung-myung Seo Woo Ok Taecyeon




"It Has To Be You" by Yesung




Korean Broadcasting System, KBS2




Moon Geun‑young, Ok Taecyeon, Chun Jung‑myung, Seo Woo, Lee Mi‑sook
Cinderella's Sister (Hangul: 신데렐라 언니; RR: Sinderella Eonni; also known as Cinderella's Stepsister) is a 2010 South Korean television series, starring Moon Geun-young, Chun Jung-myung, Seo Woo, and Ok Taecyeon of 2PM in his acting debut. Applying a modern twist to the classic fairy tale, the story follows the contentious relationship between two stepsisters as their lives and loves intertwine.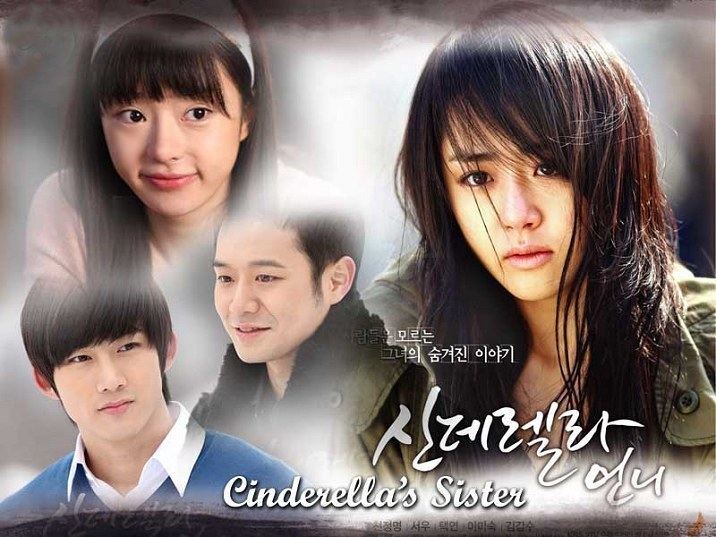 Written by Kim Gyu-wan, and directed by Kim Young-jo and Kim Won-seok, it aired on KBS2 from March 31 to June 3, 2010 on Wednesdays and Thursdays at 21:55 for 20 episodes.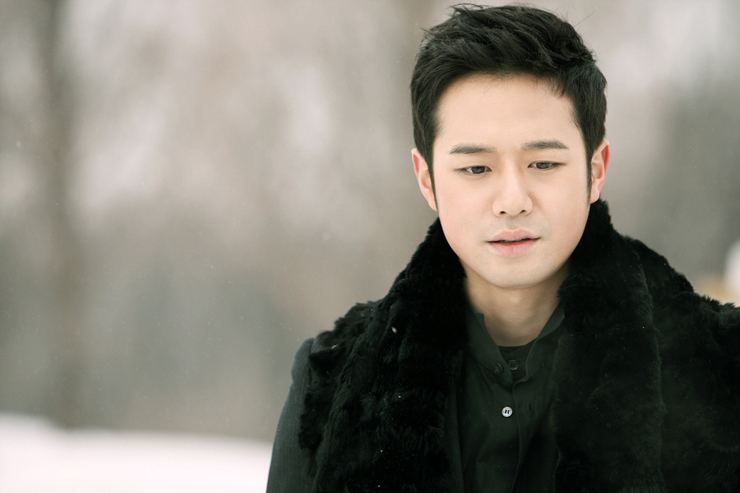 Ever since she was young, Eun-jo (Moon Geun-young) has learned to trust no one and live strong on her own. Used to being dragged from one broken home to another by her manipulative, money-grubbing mother (Lee Mi-sook), Eun-jo doesn't know what to make of her mother's latest catch Dae-sung (Kim Kap-soo), the solemn head of a traditional rice wine brewery. Both Dae-sung and his daughter, bubbly spoiled princess Hyo-sun (Seo Woo), warmly welcome wary young Eun-jo into their sprawling home, and treat her with a kindness that she simply can't stomach. Instead, she forms a bond with brewery staff Ki-hoon (Chun Jung-myung), the first person to see past her tough act, and it is his betrayal that will hurt the most. However, Dae-sung's genuine kindness to her eventually melts Eun-jo's defenses, and she learns to trust and love her stepfather. Naive Hyo-sun, meanwhile, stubbornly seeks affection at every turn, only to slowly realize she's losing Ki-hoon and everything else in her life to her cold stepsister. Eight years later, Jung-woo (Ok Taecyeon) reappears in Eun-jo's life, a boy she used to treat as her little brother who is now a young man determined to win her heart. Reluctant sisters Eun-jo and Hyo-sun both experience angst and rivalry, as their polar-opposite personalities and love-hate relationship bring them through many ups and downs from adolescence to adulthood.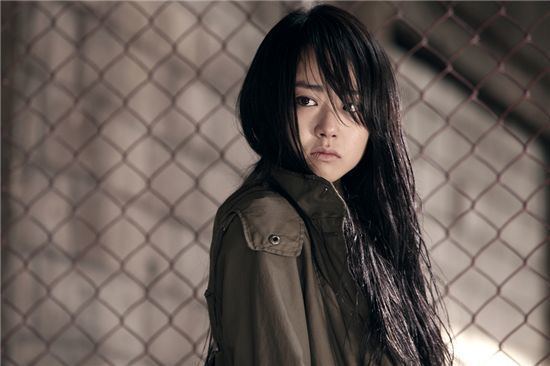 Moon Geun-young as Song Eun-jo/Goo Eun-jo - A cynical and shy young woman, Eun-jo is good at hiding her emotions and does not get attached to people easily. She is skeptical of her stepfather's kindness; however, she later realizes that it is genuine and this realization begins to break her hard exterior. Eun-jo is in love with Ki-hoon, and is hurt when he leaves, leading her to be cold and reject him when he returns 8 years later. She later mourns her stepfather's death.
Seo Woo as Goo Hyo-sun - A gentle and brilliant girl who has been treated like a princess her entire life. However, she is lonely and becomes excited when she learns that she'll be getting a new mother and sister. When her new family members are different from what she expected, it takes a toll on her. Hyo-sun is slightly spoiled and becomes jealous of her new stepsister.
Chun Jung-myung as Hong Ki-hoon - Gentle, handsome, and kind, Ki-hoon sees much of himself in Eun-jo. However, when his difficult and broken family situation causes him to leave the winery, he disappears, leaving Eun-jo a letter that she never receives. Ki-hoon returns 8 years later and appears to be a spy for his evil step-family's company, but not everything is as it seems.
Ok Taecyeon as Han Jung-woo - Jung-woo is the adopted son of one of Song Kang-sook's ex-lovers. Eun-jo is the first person to care for him when he was a child, which creates a deep affection in him. Jung-woo finds Eun-jo at the winery 8 years later in order to be near her and declare his love for her. Jung-woo is selfless, reliable and always cares for Eun-jo. (Moon Suk-hwan as young Han Jung-woo)
Lee Mi-sook as Song Kang-sook - Eun-jo's mother. Knows how to get what she wants, and marries Go Dae-sung for his wealth. Though initially an evil stepmother who fakes affection for her new family, Kang-sook does love her daughter Eun-jo in her own way and begins to change as a result of Dae-sung's love for her.
Kim Kap-soo as Goo Dae-sung - Hyo-sun's father and Eun-jo's stepfather. Dae-sung is kindhearted, genuine, and loving. His character and goodness causes changes in everyone around him for the better.
Kang Sung-jin as Yang Hae-jin
Choi Il-hwa as Chairman Hong
Yeon Woo-jin as Dong-soo
Go Se-won as Hong Ki-jung, Ki-hoon's manipulative and calculating older half-brother, who does not even acknowledge Ki-hoon as his brother.
Seo Hyun-chul as Kang-sook's true love
Kim Chung as Ki-hoon's stepmother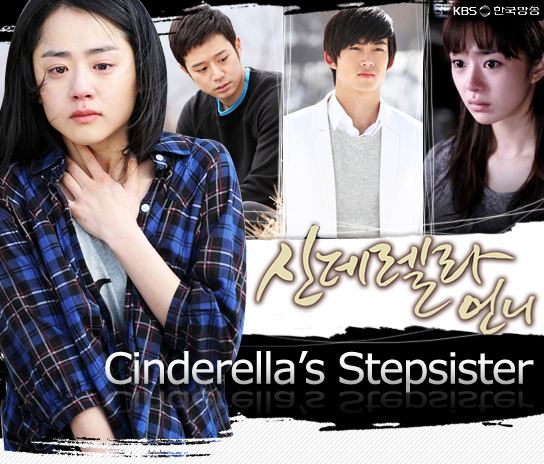 너 아니면 안돼 (It Has To Be You) - Yesung of Super Junior
불러본다 (Calling Out) - Luna and Krystal of f(x)
스마일 어게인 - Lee Yoon-jong
너 였다고 - JM
내 사랑을 구해줘! - Pink Toniq
신데렐라언니
미소지으면
보사노바
그때 그 자리에
사랑한다면
뒷동산
마이너 왈츠
느리게 걷기
후회
모정
내 사랑을 구해줘! (Rock version) - Pink Toniq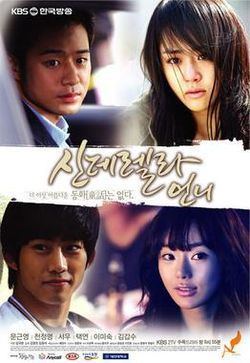 In Japan, it aired on Fuji TV's satellite channel BS Fuji on Tuesdays at 7:00-7:55 p.m. beginning June 30, 2011; with re-broadcasts on Fridays at 12:00-12:55 a.m.
In Thailand, it aired on Channel 7 on Mondays to Thursdays at 3.50 a.m. beginning January 8, 2014.
In Bangladesh,it aired on RTV on Sunday to Thursdays at 7.40 p.m & beginning 30 October 2016,Sunday.
Cinderella's Sister Wikipedia