Chris Atkins (born Christopher Walsh Atkins in 1976) is a British film maker who was jailed for multi-million pound fraud and theft of public money. He has made videos online and several feature-length fiction films, documentaries and television programs. His work has caused controversy, and he has faced legal action as a result of his films. He gave evidence to the Leveson Inquiry into the ethics of the British press, which was not accepted by some parties as accurate, according to Judge Martin Beddoe.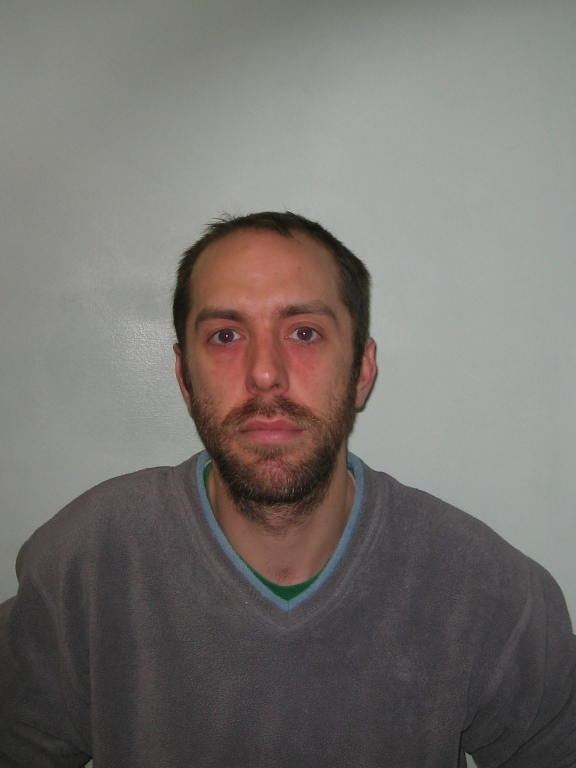 Atkins was educated at Bromsgrove School from 1986–1994. His first film, Randall's Flat (2001), had an estimated budget of £1,800,000. His early career involved making low-budget dramas with director Richard Jobson, including Jobson's debut feature film, 16 Years of Alcohol, which was nominated for five British Independent Film Awards in 2003, winning two. He also produced The Purifiers with Jobson, a martial arts film set in the future, which was acquired by Working Title and released in the USA by Newline Cinema. in 2005 he produced Jobson's A Woman In Winter, starring Jamie Sivves, Julie Gayet and Brian Cox. It was nomainted for two Scottish BAFTAs, including best film.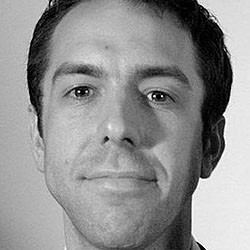 In 2007 he directed his first feature documentary Taking Liberties (2007) which strongly criticised the Blair government for undermining civil liberties since the war on terror. Made for £500,000, it prominently featured the story Atkins' film finance friend, the fraudster David Bermingham, and argued that Bermingham had been denied his civil liberties because he had been extradited to stand trial. While making Taking Liberties, Atkins was held under anti-terror laws when he tried to speak with the Home Secretary John Reid at the 2006 Labour Party conference. The film was released in over 50 British cinemas shortly before Blair stepped down in 2007 to very strong reviews. The Guardian's Peter Bradshaw gave the film 4 stars, saying "there's something exhilarating about this thoroughly enjoyable and worthwhile docu-blast against Tony Blair's insidious diminution of native British liberties." The film was BAFTA nominated for the "Carl Foreman award for special achievement by a British director, writer or producer in their first feature film" in the 2008 British Academy Film Awards.
In 2009 Atkins directed his second feature documentary, Starsuckers (2009)., which heavily criticised the media for the negative effects of celebrity culture. The film gained wide notoriety for selling fake celebrity stories to several British tabloid newspapers, and for secretly filming journalists from Sunday tabloids who were attempting to buy celebrity medical records. The Guardian newspaper published two front page stories about Starsuckers in October 2009, and the News Of The World attempted to sue the film for secretly filming one of their journalists. Atkins also secretly filmed the celebrity publicist Max Clifford boasting about how he kept embarrassing stories about his clients out of the media, and Clifford also tried to legally block the film's release. The film also criticised Bob Geldof over the negative consequences of both Live Aid and Live 8 charity concerts, leading Geldof to write Atkins a scathing 6,000 word letter attacking the film days before it was screened on Channel 4 in 2010. Thirty minutes of footage from Starsuckers were shown as part of Atkins' evidence to the Leveson Inquiry. His evidence was quoted extensively in Leveson's final report.
Atkins went on to make TV documentaries for the Channel 4 television series Dispatches,. In 2012 he spent a year undercover investigating the illegal trade in confidential data, in which Atkins bought private information on volunteers from unwitting private detectives to illustrate the ease with which data is bought and sold on the black market. The film culminated in Atkins being unmasked by two private detectives who chased him down a street. He also produced and directed the Dispatches special, Celebs, Brands and Fake Fans, which attempted to show how social media popularity can be bought and sold. The film generated considerable controversy when it was revealed that Atkins had secretly filmed several members of the ITV soap Coronation Street at a gifting suite, where Atkins had handed out fake products in return for glowing endorsement tweets from several Coronation Street stars, including Brooke Vincent. The investigation was run on the front of The Sun and The Mirror newspaper, and ITV threatened to sue Channel 4 if the film was broadcast, but the film was screened in August 2013 without any legal action.
Atkins occasionally contributes video to The Guardian website, and has written an article about how British soldiers who join the Army aged 16 and 17 are more likely to suffer PTSD, depression and suicide.
Atkins was also a credited writer on the hit BBC3 show "The Revolution Will Be Televised", which featured political stunts by Heydon Prowse and Joylon Rubenstein. The first series won a Television BAFTA in 2012 and was nominated again in 2013.
In 2013 he produced and directed the Panorama episode "All in a Good Cause", which looked into unethical investments made by charities such as Comic Relief, the aftermath of which resulted in Atkins claiming he had, "turned into the comedy establishment's most hated man". The investigation into Comic Relief's investments, and the resulting public outcry, led to the charity selling off millions of pounds of shares in arms companies, alcohol firms and tobacco manufacturers and changing its investment policy. Atkins' Panorama was nominated for a Scottish BAFTA in 2014.
In June 2014 the Wall Street Journal as well as Campaign Magazine reported on Atkins and Nimrod Kamer's protestations at the advertising festival, Cannes Lions.
In 2015 Atkins wrote and directed "UKIP: The First 100 Days", a 1-hour drama for Channel 4. The film was a fictional documentary set in an imagined future where UKIP had won the 2015 general election, and mixed real news archive with fly on the wall style footage of a fictional UKIP MP, Deepa Kaur. The film was broadcast on the 16th February 2015 and caused considerable controversy, leading to over 6000 complaints to the broadcasting regulator Ofcom. UKIP supporters were upset that the film portrayed UKIP policies in a negative light so close to the general election. However the Ofcom rejected all of the complaints and ruled that the film had not breached the Ofcom code.
In part of an operation involving over 100 officers from HMRC's Fraud Investigation Service and many arrests, Atkins was arrested in 2012 while living in a £3.5 million house in Hampstead, and released on bail.
In 2016, Atkins went on trial at Southwark Crown Court. He was found guilty on two counts of "Conspiracy to Cheat the Public Revenue, theft and fraud", sentenced to five years in jail and disqualified from acting as a company official for 12 years. The trial found that he had operated the fraud for years, circulating money and creating false invoices to establish a "web of lies" to give the appearance of having spent £5.7m on Starsuckers and another film that was never made, in order to obtain public money as relief. Atkins had worked with accomplices and had boasted about obtaining £115,000 of taxpayers' money from Taking Liberties without any checks, and that he is a "known player." The judge said he didn't see why Atkins had tried to use his evidence to the Leveson inquiry to reduce his jail sentence: "what you did say was at the time not accepted by some parties as accurate," the judge said.
In sentencing, Judge Martin Beddoe told Atkins and an accomplice: "These offences were committed at a time when public expenditure was under serious strain, but the two of you put the vanity of your ambitions above all else in order to chase for yourselves a kind of celebrity status, different in kind perhaps to the one that you despise but not in practice really very different. The idea that you should be the ones to decide how public money was spent rather than the government displays a terrible arrogance. You are intelligent well-educated people... you were not misguided amateurs with only the ambition of making a film which you thought might be in a public interest, but in the result, as you quite willingly and determinedly became, sophisticated fraudsters."
Responding to a complaint about delays, the judge added: "This sentencing exercise is indeed now being conducted some considerable time since these offences were committed, but the primary reason why that is so, is because on the 8th February 2012 when you were first questioned about your dishonesty you denied it and you have continued to do so ever since, necessitating the trial which we have just had.