Chiaki Morosawa 両澤千晶 (1959 – 19 February 2016) was a Japanese anime screenwriter who worked on Mobile Suit Gundam SEED, Gundam SEED Destiny TV Movie II: Their Respective Swords, Mobile Suit Gundam Seed Destiny, Gundam Seed the Movie: The Empty Battlefield, and Gear Fighter Dendoh.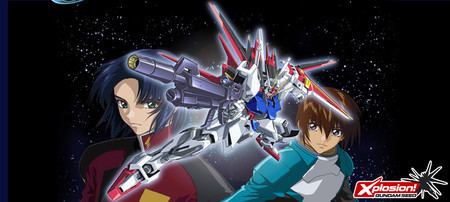 Morosawa was married to Mitsuo Fukuda. Though Morosawa did not write anime stories until Cyber Formula Saga, a 1996 anime, Fukuda domestically consulted with her since Cyber Formula, the first anime series he directed. In April 2008, Morosawa stated in an interview that while the plot for the planned Mobile Suit Gundam Seed film was complete, a personal illness of hers dating from the end of Mobile Suit Gundam Seed Destiny had led to indefinite postponement of the film.
In 2014, she scripted a series of drama CD's featuring Gundam SEED characters for the Gundam SEED DESTINY HD Remaster Blu-ray set. They were entitled "OMAKE quarters".
She died on 19 February 2016 of an aortic dissection.