People also search for

Melvyn Hayes, Joanna Hayes, Wendy Padbury

Born

1977 (age 43 years), England, United Kingdom
Charlie Hayes (born 1977) is a British actress known for her TV, film and audio work. Born Charlotte Hayes, she is the daughter of Wendy Padbury and Melvyn Hayes.
She has appeared in several Doctor Who audio dramas, including Master (2003) and Annihilation (2011). In one of them, the 2008 audio adaptation of the stage play Seven Keys to Doomsday, she played Jenny, the part originally played by her mother, whilst she also appeared alongside her mother in The Memory Cheats (2011) and The Uncertainty Principle (2012).
She has also appeared as the recurring characters Ruth Wycliffe in Wycliffe (1996-1998) and Kate in Crossroads (2003). Other notable appearances include Looking for Victoria (2003) and Jack and the Cuckoo-Clock Heart (2013).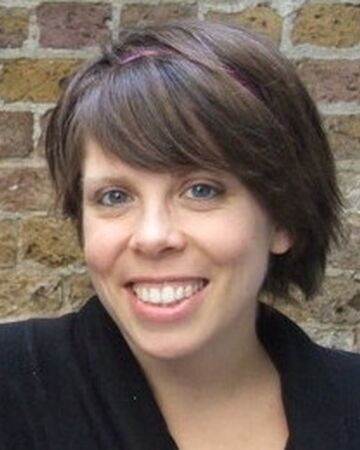 Filmography
Actress
2013
Television (Short) (completed)
as
Woman with Pram
2020
The No-Name Trivia Show (TV Series)
as
Guest (2021)
2019
This Way Up (TV Series)
as
Psychotherapy Receptionist
- Episode #1.1 (2019) - Psychotherapy Receptionist
2015
Minions
as
Additional Voices (voice)
2013
Jack and the Cuckoo-Clock Heart
as
Little Blond Girl (English version, voice)
2012
Harry Potter for Kinect (Video Game)
as
Luna Lovegood (voice)
2012
Project Zero 2: Wii Edition (Video Game)
as
Masumi Makimura (voice)
2011
Floopaloo, Where Are You? (TV Series)
2011
Pandora's Tower (Video Game)
as
Additional Voices (English version, voice)
2001
Doctors (TV Series)
as
Debra Farr / Emily March
- In Her Own Shoes (2005) - Debra Farr
- Sugar and Spice (2001) - Emily March
2003
Doctor Who: The Monthly Adventures (TV Series)
as
Jade
- Classic Villains: Part 3 - Master (2003) - Jade (voice)
2003
Looking for Victoria (TV Movie)
as
Young Victoria
2003
Crossroads (TV Series)
as
Young Kate
- Episode dated 23 May 2003 (2003) - Young Kate
- Episode dated 22 May 2003 (2003) - Young Kate
- Episode dated 21 May 2003 (2003) - Young Kate
- Episode dated 20 May 2003 (2003) - Young Kate
- Episode dated 19 May 2003 (2003) - Young Kate
2001
The Bill (TV Series)
as
Sally Ferguson / Faye Talbot
- 090: Under Pressure (2003) - Faye Talbot
- Tolerance: Part 2 (2001) - Sally Ferguson
- Tolerance: Part 1 (2001) - Sally Ferguson
2003
The Afternoon Play (TV Series)
as
Suzy Haye
- Turkish Delight (2003) - Suzy Haye
2001
Holby City (TV Series)
as
Rachel Calder
- Extra Time (2001) - Rachel Calder
1996
Wycliffe (TV Series)
as
Ruth Wycliffe
- Scope (1998) - Ruth Wycliffe
- Time Out (1998) - Ruth Wycliffe
- Old Crimes, New Times (1997) - Ruth Wycliffe
- Close to Home (1997) - Ruth Wycliffe
- Old Habits (1996) - Ruth Wycliffe
- Dead on Arrival (1996) - Ruth Wycliffe
1985
Hardcastle and McCormick (TV Series)
as
Ferocious Fritzi
- Strangle Hold (1985) - Ferocious Fritzi (as Charli Haynes)
Miscellaneous
2006
Flushed Away (adr group)
References
Charlie Hayes (actress) Wikipedia
(Text) CC BY-SA