Charles Edward Davis, Jr. (born October 5, 1958) is a retired American basketball player.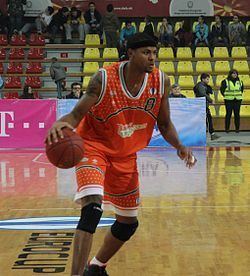 A 6'7" forward born in Nashville, Tennessee, Davis starred at Vanderbilt University during the late 1970s and early 1980s. He was selected in the second round of the 1981 NBA draft by the Washington Bullets and played eight seasons in the NBA as a member of the Bullets, Milwaukee Bucks, San Antonio Spurs, and Chicago Bulls. Davis scored 2,214 points and grabbed 1,008 rebounds in his NBA career.
In 2006, Davis was the recipient of a NCAA Silver Anniversary Award.
Davis is the cousin of current Vanderbilt women's basketball player Jessica Mooney.He has one daughter: Niija Davis