Covid-19
1994–1997






Los Crudos MK-ULTRA Holy Molar Das Oath




Mark McCoy Jon Arends Ebro Vinumbrales James DeJesus Mike Suffin Aaron Aspinwall Jeff Jelen Max Ward




DeKalb, Illinois, United States (1994)




Powerviolence, Thrashcore, Hardcore punk




625 Thrashcore, Slap-a-Ham Records, Lengua Armada Discos, Sound Pollution




Youth Attack!, Complete Discocrappy, Charles Bronson / Spazz





Myspace
Charles Bronson was a prolific powerviolence band from DeKalb, Illinois, existing from 1994 to 1997. Although they were often associated with the straight edge scene, only two of the members actually abstained from drug and alcohol use.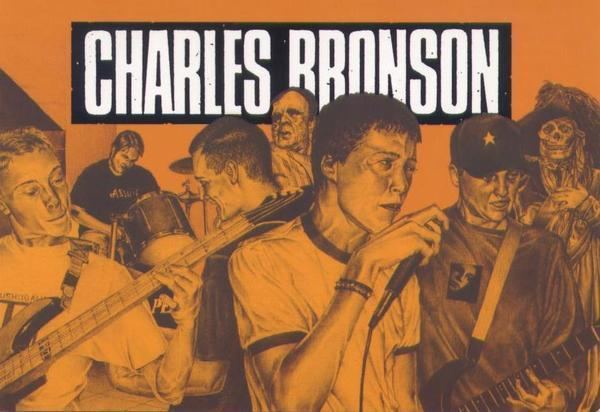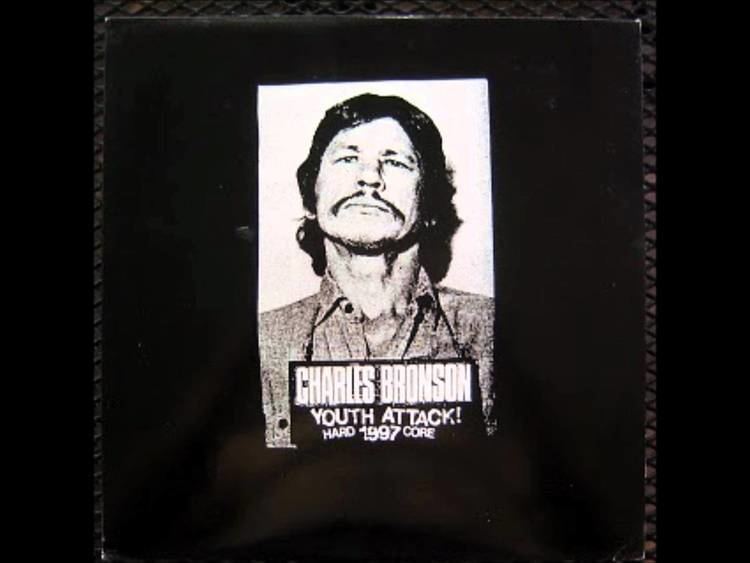 Charles Bronson borrowed from the early powerviolence of Infest, who blended youth crew hardcore with the velocity and dissonance of thrashcore. Songs were very brief, and sometimes punctuated by samples taken from various media (including Charles Bronson films). Lyrically, the group tended towards satirical commentary on the hardcore punk scene. The group has been described as a "fast, screaming mess of tall, skinny guys with a lot to say (which you would only know if you read the liner notes)". The group was sometimes criticized for its conceptual take on hardcore and art school tendencies, maintaining a long-standing feud with Felix Havoc of Code 13.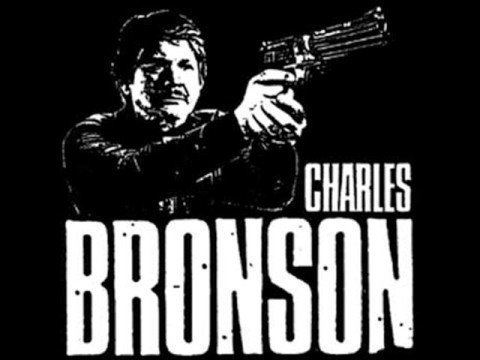 Mark McCoy went on to form the thrashcore group Das Oath, with Dutch musicians; Holy Molar, with members of The Locust; and Ancestors, a black metal project. Guitarist Mike Sutfin later became an artist.
Demo Tape (1994) – self-released
Charles Bronson (Diet Rootbeer) 7" (1995) – Six Weeks Records/Youth Attack Records
Charles Bronson / Spazz Split 7" (1995) – 625, Evil Noise and Disgruntled Records
Charles Bronson / Unanswered split 7" (1995) – Trackstar Records
Charles Bronson / Ice Nine split 7" (1996) – Bovine Records
Charles Bronson / Quill split 7" (1996) – Nat Records (Japan)
Youth Attack! (1997) – Lengua Armada/Coalition Records
Complete Discocrappy 2xCD (2000) – Youth Attack Records
All That and a Bag o Dicks (1995) – Disgruntled Records
Double Dose of Dicks – Disgruntled Records
Speed Freaks (1995) – Knot Music
Vida Life (1996) – Lengua Armada
No Royalties (1996) – Bad People Records
Cry Now, Cry Later Vol. 4 (1996) – Pessimiser/Theologian
Another Probe 7" with a Girl on the Cover (1996) – Probe
El Guapo (1996) – Same Day Records
Possessed to Skate (1996) – 625 and Pessimiser Records
Deadly Encounters (1997) – Agitate 96 and Kill Music Records
Bllleeeeaaauuurrrrgghhh! A Music War (1997) – Slap A Ham Records
Reality 3 (1997) – Deep Six Records
Tomorrow will be Worse (1997) – Sound Pollution Records
Mandatory Marathon (1997) – Amendment Records
Hurt Your Feelings (2001) – Six Weeks Records
Chicago's on Fire Again (2001) – Lengua Armada
Skeletal Festival (2003) – self-released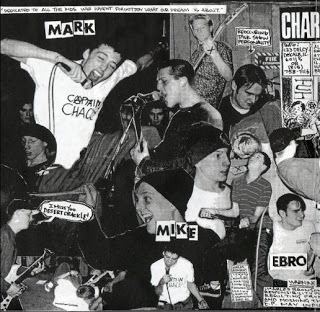 Marriage Can Suck ItYouth Attack! · 1997
Obligatory Jock Slaughter SongCharles Bronson / Spazz · 1995
Diet RootbeerCharles Bronson · 1995

Charles Bronson (band) Wikipedia