Major General Sir (Henry) Cecil Lowther (1 January 1869 – 1 November 1940) was a British general and Conservative politician, the fourth son of William Lowther.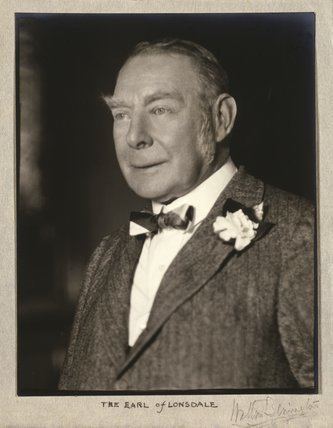 Born in Ampthill, Bedfordshire, a big-game hunter and adventurer, Lowther was elected a Fellow of the Royal Geographical Society on 11 November 1901. In 1912, he published From Pillar to Post, an account of his travels.
In October 1913, on the eve of World War I, he commanded 1st Battalion Scots Guards until being wounded in November 1914. He then commanded 1st (Guards) Brigade, which was broken up in August 1915, and afterwards became Military Secretary at General Headquarters France. He was returned as Member of Parliament (MP) for Appleby at a by-election in 1915, but the constituency was abolished in 1918. On 24 February 1916 he received the Légion d'honneur, class of Commandeur, and in the Birthday Honours of 1918 he was appointed Knight Commander of the Order of St Michael and St George.
On 28 June 1920, he married Dorothy Maude Isabel Harvey.
In 1921 Lowther returned to Parliament as MP for Penrith and Cockermouth succeeding his brother James, who had held the seat since 1886 and been the Speaker since 1905, became Viscount Ullswater, but lost the seat in the 1922 general election to the Liberal Levi Collison. He did not attempt to return to politics. In 1925, he co-authored The Scots Guards in the Great War, 1914–1918. He died in Basingstoke, Hampshire aged 71. He had married late to a widow, Dorothy, Mrs Gordon Bois in 1920. There were no children.