Covid-19
Carville, also known Carville-by-the-Sea, was an impromptu neighborhood in what is now the Outer Sunset District of San Francisco, California. It was notable for its reuse of abandoned horsecars (horse-drawn trolleys) and, later, cable cars as or serving as parts of cottage, houses and public buildings.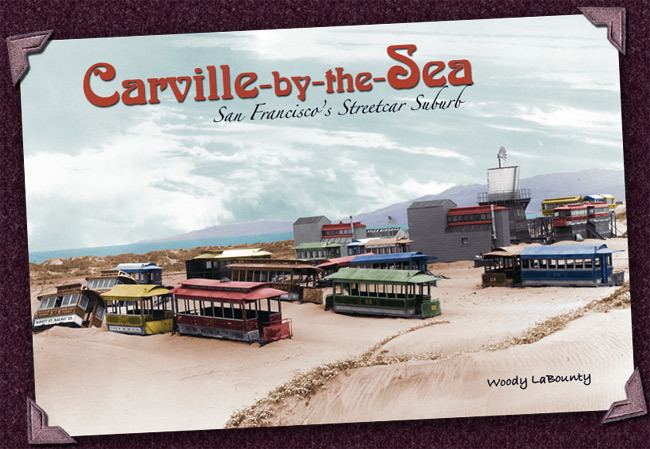 In the 1850s and '60s local San Francisco transit companies used horse-drawn railcars on city streets. The arrival of cable cars and electric streetcars spelled the doom of the equine-pulled variety. Many of these vehicles were dumped on the then-unsettled sand dunes near Ocean Beach. In 1895 the Market Street Railway Company placed a newspaper advertisement in the San Francisco Examiner offering horse cars for $20 ($10 without seats). By September of that year the cars were already put to a wide variety of uses, including: a backyard children's playhouses, a real estate office, and a shoemaker's shop. Also notable was "The Annex", a "coffee saloon" operated by Colonel Charles Dailey in one of three cars he rented from Adolph Sutro.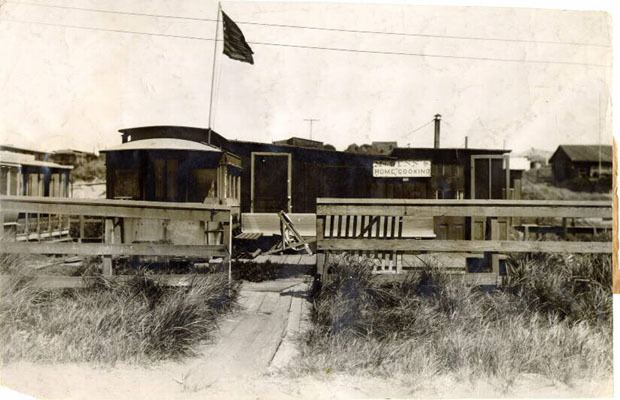 Many of the cars were arranged along the Great Highway and turned into domiciles and businesses. Some cars were used singly, where other owners assembled two or more cars to make up multi-storied structures and U-shaped buildings with courtyards. These included St. Andrews by the Sea Episcopal Church: apparently made from North Beach and Mission line horse-cars. Even when the cars were subsumed into more conventional structures, their unique design was often apparent from the inside.
Because of unusual composition, the area became known as "Carville-by-the-Sea" or simply "Carville."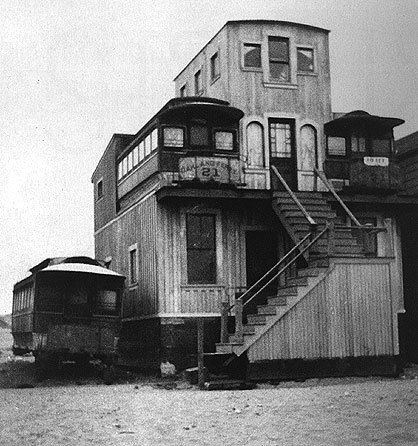 Fifty families lived in Carville by 1901. Most were very poor, however, as San Francisco grew the once unwanted property surrounding and within Carville became desirable. By the 1930s and 1940s, as development increased and property became more valuable, the cars disappeared to razing or were engulfed by other structures.
While it is possible that a number of Carville-style structures still exist in the area, only one is widely known.
Carville was located near the intersection of 47th Ave. and Lawton Streets, just south of the western end of Golden Gate Park.
Carville, San Francisco Wikipedia