Name

Carolyn Schlam








Carolyn Schlam is an award winning American painter and glass artist. She was born and raised in New York City, where she also studied painting with Norman Raeben, the youngest son of the Yiddish writer Sholem Aleichem, in his studio at the eleventh floor of Carnegie Hall. She studied also glassmaking at Urban Glass in Brooklyn. Now she lives and has her studio in Taos, New Mexico, where she continues in the pursuit of her passion—painting in oil, drawing from life, and crafting confections of glass, clay and other media.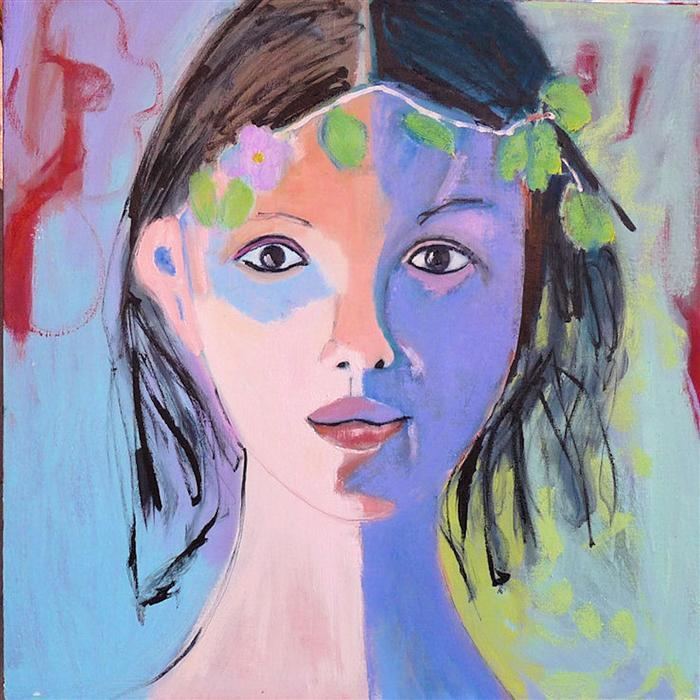 Recent career events and accomplishments
2012 Finalist (48 out of 3000+ entries) Outwin Boochever Smithsonian Museum Portrait Competition - (painting "Frances at 103" will be on exhibit at the Smithsonian Portrait Gallery from March 22 for one year) Featured artist, STUDIO VISIT
2011 18 Days Juried show Best women artists of New Mexico, Contemporary Arts Center, Santa Fe, NM Solo Show Cameron Gallery, Dallas, Tx. "Full Exposure: The Heart of the Feminine"
2010 Featured Artist, Artquiver.com Juried Artist, Best of Florida, Boca Raton Museum of Art Invited Artist,. Small Wonders, Artformz Gallery, Miami, Fl. Featured Artist, Brad Smith Gallery, Santa Fe, NM
2009 Winner, Artist's Access Grant, Miami Dade County Dept, of Cultural Affairs Featured Artist, Timothy Tew Gallery, Atlanta, Ga Finalist, Gottlieb Foundation award Featured Artist, The Artful Home Juried Participant, Creative Capital Foundation Development Workshop
2008 Juried Artist, Art Encounter, Naples, Fl Featured Artist, National Assn. Of Women Artists Annual Paintings published in magazine, Ken Again
2007 Juried artist, American Craft Council, Baltimore, Md. Award Winner for "Childhood" Liebig Art Center, Naples, Fl Juried Artist, The Guild
2005/6 Drawings featured at Lagerquist Gallery, Atlanta, Ga. Juried Artist, Art of the Doll, Pumphouse Regional, La Crosse, Wi Drawings featured at Charles Street Gallery, Beaufort, S.C. Installation, Jacksonville Airport, November 2006-January, 2007
2003 Featured Artist, Wave Gallery, Key West, Fl. Partial Fellowship, Vermont Studio Center
2002 Juried Artist, Elements, Glass Impact, Rock Island, Illinois Juried Artiist, Florida Public Art Exhibition, Adventure Government Center, Miami, Fl. Featured artist, Gallery 360, Savannah, Ga.
2001 Finalist, Florida State Public Arts Project Juried Artist, The Chair Show- traveled to museums throughout U.S. Featured Artist, The Gallery, Beaufort, S.C. Featured Artist, Art and Soul Gallery, Beaufort, S.C. Featured Artist, Raf Glass Gallery, Savannah, Ga. Featured Artist, Women's Work Gallery, Savannah, Ga. Mask created for Jewish Museum exhibited at Bal Harbour Gallery, Miami, Fl.
2000 Featured Artist, Lucis Glass Gallery, London, England Featured Artist, Inspirations Gallery, Miami, Florida 4 Paintings published in limited editions by Design Images, Inc. Created larger than life female form for Classic Productions Inc.
1999 Featured Artist, Brad Cooper Gallery, Tampa, Florida
1998 Winner, Artist Access Grant, Metro Dade Cultural Affairs Council Featured Artist, Belvetro Glass Gallery, Miami, Florida
References
Carolyn Schlam Wikipedia
(Text) CC BY-SA