Caroline Barker is a British journalist and broadcaster who works in Radio. She currently presents mainly for BBC Radio 5 Live.

Barker first worked for BBC Essex, before joining BBC London 94.9 in 2004 as a sports reporter. While at BBC London she worked as cover for sports reporters on BBC Radio 2 and BBC Radio 4. Beyond sports news, Barker was presenter of Sportsworld for the BBC World Service until 2015. Since 2014 she has regularly presented on programmes across BBC Radio 5 Live, covering on 5 Live Sport, 5 Live Drive and Weekend Breakfast shows, though without her own permanent prime-time programme. She has become frequent panellist on BBC Five Live's sports comedy show Fighting Talk winning the programme's "Rookie of the year award" in May 2015, and in the same year led Five Live's coverage of the Women's World Cup. Barker is known for her love of fancy dress and appeared in a parrot costume during a live edition of popular BBC radio 5 show Fighting Talk broadcast from Cardiff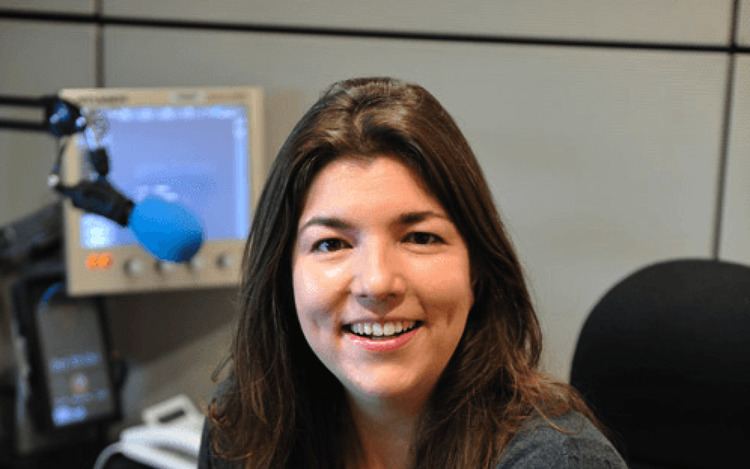 A fan of her home-town club Chelmsford City, Barker has long been a supporter of non-league football. She is the presenter of The Non-League Football Show, which she created for London 94.9 in 2006, moving with it to 5 Live in 2012. She is a member of the Non-League Footballers Association and was a director at Chelmsford City from 2009–2011. As well as football, Barker is also commentator and analyst on netball, leading BBC and for Sky Sports live coverage of the 2015 Netball World Cup.
In addition to her broadcasting, Barker also works as director of digital content company JibbaJabba.