NY 299




New Paltz, NY, USA




Truss bridge




55 m




Truss bridge




Wallkill River




Wallkill River




000000003045230




1940




New Paltz




Steel






Ulster County Highway Department




Huguenot Street Historic D, Mohonk Preserve, Bodine's Bridge, Perrine's Bridge, Walden Veterans' Memorial
The Carmine Liberta Bridge is a two-lane steel through truss bridge over the Wallkill River. It carries New York State Route 299 over the river between the Town of New Paltz on the west side and the Village of New Paltz on the east.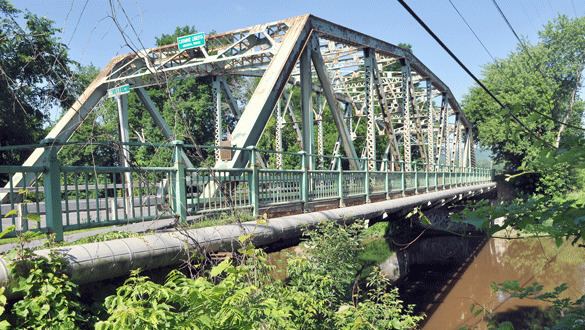 It is the only way into the village from that direction. As such, it often carries heavy traffic on weekends between New Paltz and the Shawangunk Ridge. Due to the flood plains on the western side it has been closed in periods of high water on the river.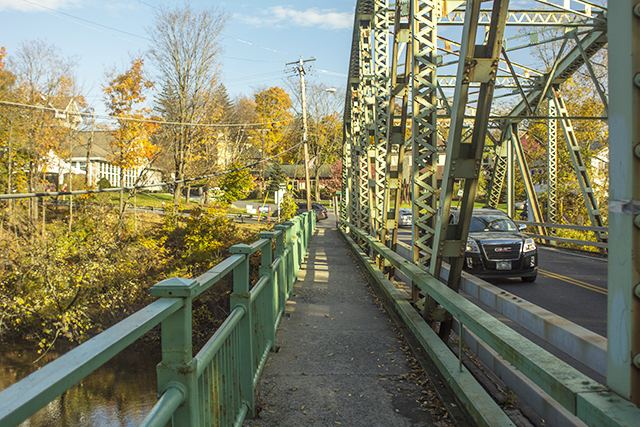 Two other bridges had been built at the location of the Carmine Liberta Bridge: a wooden covered bridge, erected in 1845, and a 153-foot (47 m) iron bridge that had been built in 1891 at a cost of $677. The current bridge was built in 1940 and reconstructed half a century later, in 1990. In 2008 the Ulster County Legislature formally named it for Carmine Liberta, a lifelong resident and Korean War veteran who had been active in local veterans' affairs and served as vice chair of the town Republican committee for 25 years. Prior to its naming, the bridge was formally known as County Bridge No.135.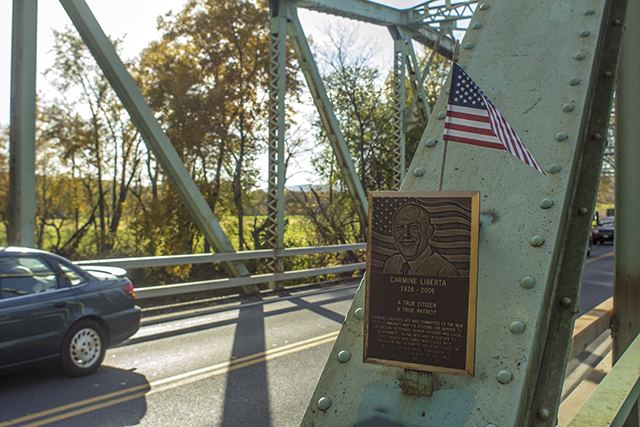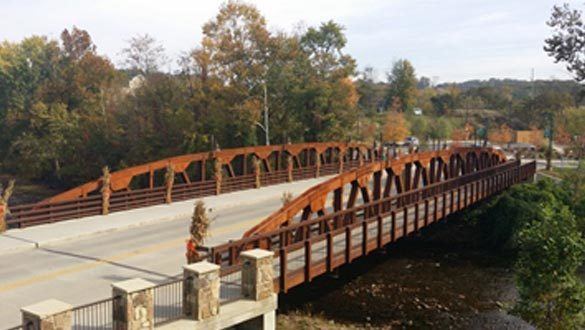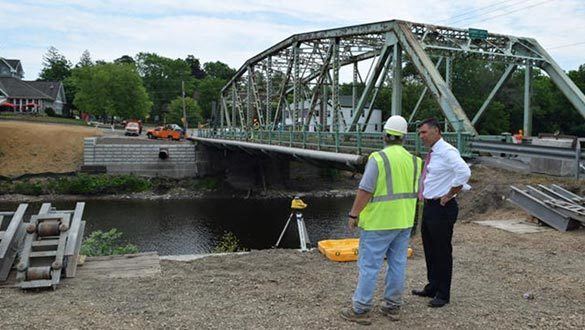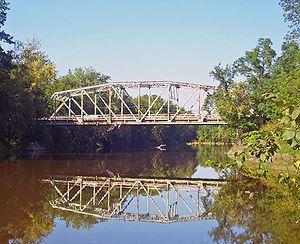 Carmine Liberta Bridge Wikipedia