Carlos Saladrigas Zayas (Carlos Eduardo Ramón Saladrigas y Zayas; October 13, 1900 in Havana, Cuba – 15 April 1956 in Miramar, Havana, Cuba) was a Cuban conservative politician and diplomat.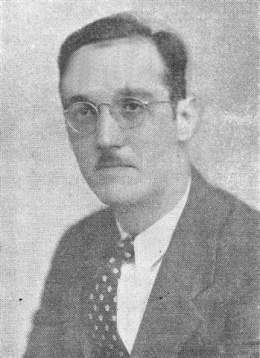 He was an abogado-notario who served as Senator (1936-1940), Minister of Justice (1934), Foreign Minister (1933) and (1955-1956), Prime Minister of Cuba (1940-1942), Ambassador to Great Britain, and presidential candidate in the elections of 1944.
He was the son of Enrique Saladrigas Lunar and María Luisa Zayas y Diago. He married his wife, María de las Mercedes González-Llorente y Martínez in 1923 and they had two children, Gloria and Carlos Saladrigas y González-Llorente. He later married Esperanza Plasencia y del Peso and lastly Cusa Carrillo.