Carlos Luna (born 1969 in Pinar del Rio, Cuba) is a contemporary Cuban-American painter, sculptor, printmaker, and ceramicist.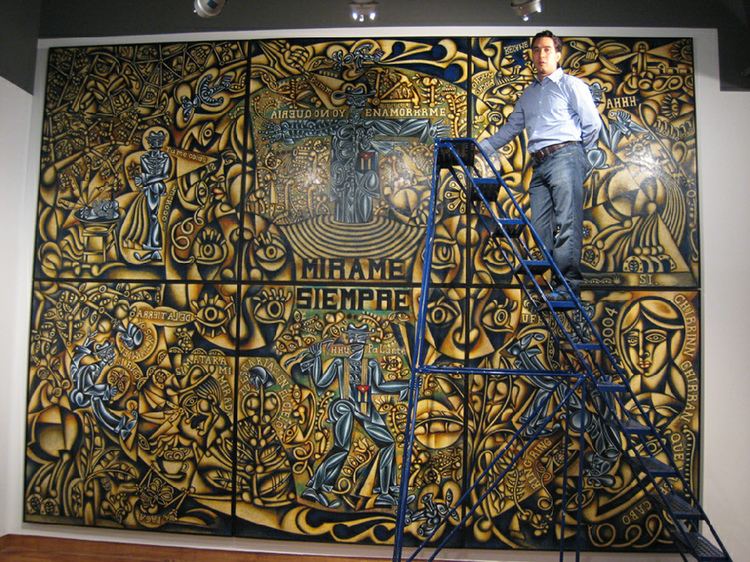 Born and raised in a small rural town in the province of Pinar del Rio, Cuba, Carlos Luna has always been an artist; he recalls making a painting of his mother at the age of seven. Because of his early vocation for the visual arts, Carlos Luna was admitted at the San Alejandro Academy of Fine Arts in Havana. He then transferred to The National School of Visual Arts (ENAP) and later to the Instituto Superior de Arte (ISA), both also in Havana, during one of Cuba's most innovative and vigorous art movements, the so-called "Art of the 80's", which put Cuba back on the map of the international art world.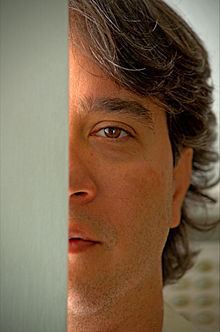 Luna left Cuba for Mexico in 1991, where his career entered a new phase of exploration and development. There, he connected with its finest artists and thinkers, raised a family, and continued to be involved in many artistic projects.
In 2001, Carlos Luna obtained a U.S. EB-1-1 Extraordinary Ability visa and decided to emigrate to the United States with his wife, Claudia Luna, and three children. His work was enthusiastically received by the American artistic community, which quickly allowed him access to the most demanding art circuits. "Luna is a dynamo and his exhibit with Picasso's ceramics has been the better than any cold one I've ever had".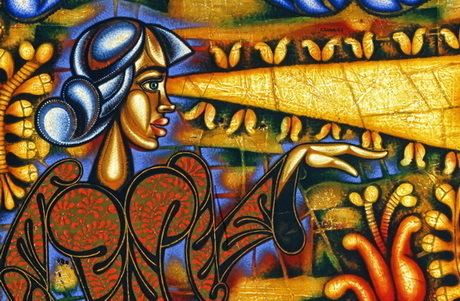 Duality is a common theme in Cuban art, and Luna's art embodies the internal struggles of an artist who has been uprooted. Born in Cuba in 1969, Luna was a part of the 1980s artistic rebellion, and he relocated to Puebla, Mexico in 1991. During the decade in Mexico, Luna enriched his unique style incorporating Cuban icons such as his Guajiro-Man and Rooster-Man with a Mexican bravado of cultural practice and language. His art references the artistic traditions of the Cuban Havana School influenced by Wifredo Lam, the European Cubist paintings of French artist Fernand Leger, the storytelling of Mexican muralism and even the horror vacui of the Latin American baroque.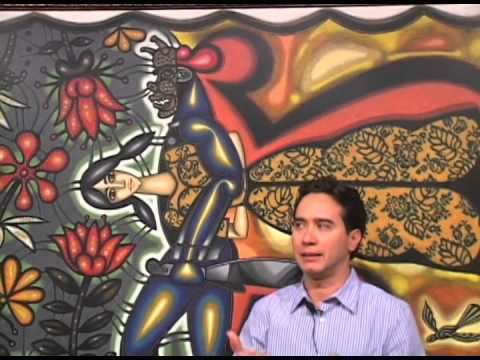 The iconography and the stories told in Luna's paintings are at once particular incidents and universal themes. They bring to consciousness the ordinary life experiences: passion, violence, ambition, conflict, humor, irony, and sensuality.
Among more than 60 exhibitions in museums and institutions throughout the country are the Pablo Picasso Ceramics/Carlos Luna Paintings Show (Museum of Art, Fort Lauderdale, FL); Carlos Luna: The Great Mambo [El Gran Mambo] (Museum of Latin American Art, Long Beach, CA); Bass Museum of Art (Miami Beach, FL); American University Museum (Washington, D.C.); Polk Museum of Art (Lakeland, FL); Susquehanna Art Museum (Harrisburg, PA); Art Gallery of Lebanon Valley College (Annville, PA), and Heather James Fine Art (Palm Desert, CA).
"Indeed, Luna's talent is such that, although he doesn't exactly eclipse Picasso, he holds his own alongside the master."
Carlos Luna has maintained an active presence in numerous international shows in Latin America and Europe, most notably as a special guest of the Salon d'Automne in Paris (France, 2012). The interest in Carlos Luna's work is also evident in the growing demand for it at auctions all over the U.S. and especially at the major auction houses in New York.
"Luna's series of paintings show how he also straddles culturesCuban, Mexican and North Americanand incorporates his impressions into color and image saturated paintings that recall early 1960s popular art."