Covid-19
Carlo Ponti




Conductor








Andrea Meszaros Ponti (m. 2004)




Edoardo Ponti, Alex Ponti, Guendalina Ponti




Beatrice Lara Ponti, Vittorio Leone Ponti




Romilda Villani, Riccardo Scicolone, Leone Ponti, Maria Zardone




Sophia Loren, Edoardo Ponti, Andrea Meszaros Ponti, Romilda Villani, Riccardo Scicolone





Facebook




Carlo Ponti, Sophia Loren



Carlo Ponti (born 29 December 1968) is an Italian orchestral conductor working in the United States. He is the son of late film producer Carlo Ponti, Sr. and Italian movie star Sophia Loren and he is the older brother of film director Edoardo Ponti.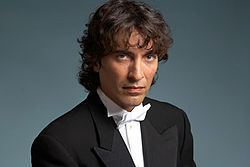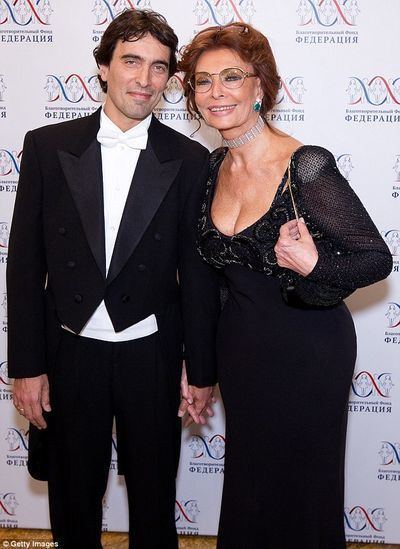 Born in Geneva, Switzerland, Ponti worked at the Conductor's Institute in Connecticut, under the direction of Harold Farberman from 1994–96, worked with Mehli Mehta, Zubin Mehta and Andrey Boreyko in Los Angeles from 1997 to 1999 and furthered his musical studies in Austria at the Vienna Musikhochschule from 1999 to 2001 under Leopold Hager and Erwin Acel.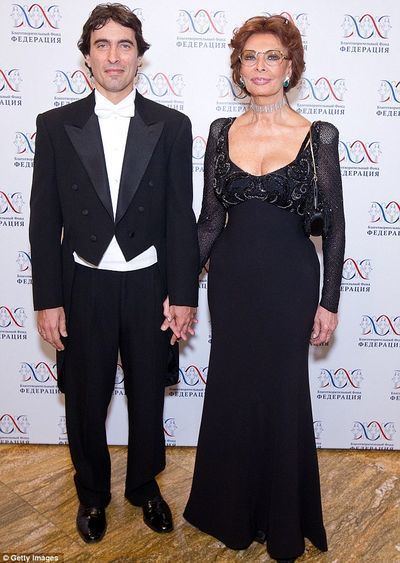 He has guest conducted internationally, was the recipient of various awards for fostering the growth of young musical talent through music education. Ponti has been associate conductor of the Russian National Orchestra since 2000 and was music director and principal conductor of the San Bernardino Symphony from 2001-12. In 2013 he founded the Los Angeles Virtuosi Orchestra, an ensemble emphasizing music's educational value of which he is artistic and music director. The Los Angeles Virtuosi Orchestra is currently performing its third concert season (2017-2018) at the Theatre Raymond Kabbaz in Los Angeles, California.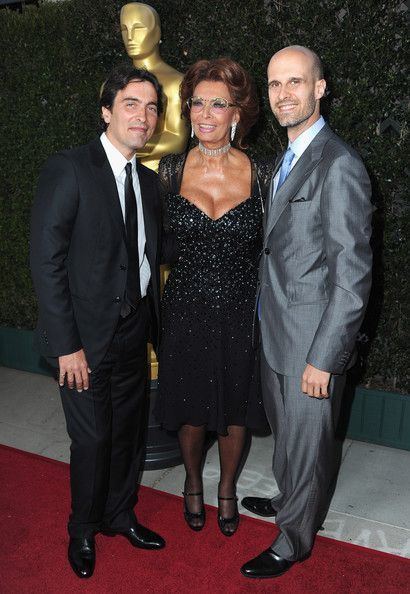 Ponti has released two recordings with the Russian National Orchestra on the Pentatone label and his work has been profiled by ABC, CBS, NBC, NPR, PBS, Fox News, Leonard Lopate, Dennis Miller, Symphony Magazine and the Associated Press. His performances have also been broadcast on public radio stations across the United States by American Public Media's Performance Today and America's Music Festivals programs.
Listed alphabetically
Listed alphabetically
Bratislava Spring Music Festival, Slovakia
Festival d'Echternach, France
Festival Napa Valley, United States
Festival de Villena, Spain
Festival Vancouver, Canada
Koln Musik Triennale, Germany
Lake Tahoe Music Festival, United States
Maggio Musicale Fiorentino, Italy
Royal Days (Kiralyi Napok), Hungary
St.Petersburg Palaces Festival, Russia
Taichung Music Festival, Taiwan
Tuscan Sun Festival, Italy
2006 : Premio Galileo Award for exceptional musical achievement.
2008 : Artistic Achievement Award from the Virginia Waring International Piano Competition.
2009 : Spirit of Hope Award from the Childhelp Foundation for his acclaimed work with young musicians.
2011 : Lupa Di Roma Award (co-recipient) from the Roman City Council.
2014 : Premio Civitas, XVIII edition, Pozzuoli
2008: Pictures at an Exhibition and other orchestral works by Modest Mussorgsky (1839-1881), with the Russian National Orchestra on PENTATONE (PTC 5186332), SACD
2011: Scheherazade, Capriccio Espagnol and other orchestral works by Nicolai Rimsky-Korsakov (1844-1908), with the Russian National Orchestra on PENTATONE (PTC 5186378), SACD
Carlo Ponti (conductor) Wikipedia