Clarence and Carl Aguirre (born April 21, 2002) are former conjoined twins born in Silay City, Philippines. They were conjoined at the top of the head (vertical craniopagus). In 2003 they were brought to the United States by their mother Arlene in the hope of having them surgically separated. A revolutionary new process was used in separating the twin boys. Because "marathon" surgical operations have historically led to a high rate of mortality and morbidity, Clarence and Carl's doctors chose to separate them in several smaller operations, allowing the twins to recuperate after each surgery.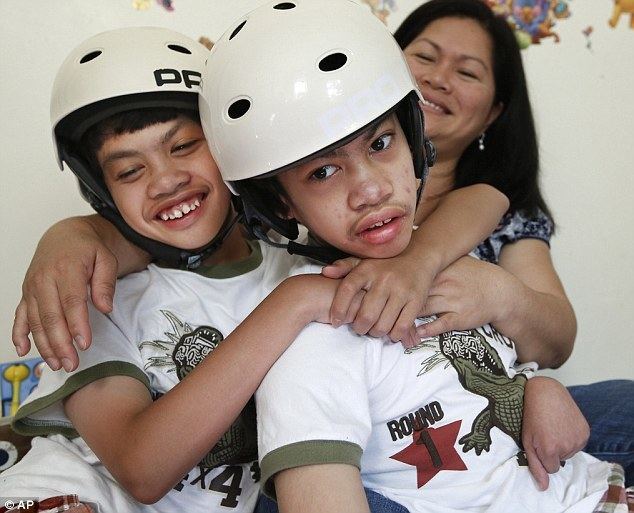 In October 2003, tissue expanders (pouches filled with saline) were implanted under the boys' scalps. This is common practice in separating conjoined twins, as it creates more skin that can be used to cover the twins' wounds after separation. Over the next ten months, the brothers underwent several more surgeries to tease apart their joined skulls and brains. On August 4, 2004, the final surgery was completed. All of these surgeries were performed at Montefiore Medical Center in the Bronx, New York by a team led by Dr. James T. Goodrich, a pediatric neurosurgeon and Dr. David A. Staffenberg, a plastic surgeon. They received most of their post-operative rehabilitation at Blythedale Children's Hospital in Valhalla, New York (Westchester County).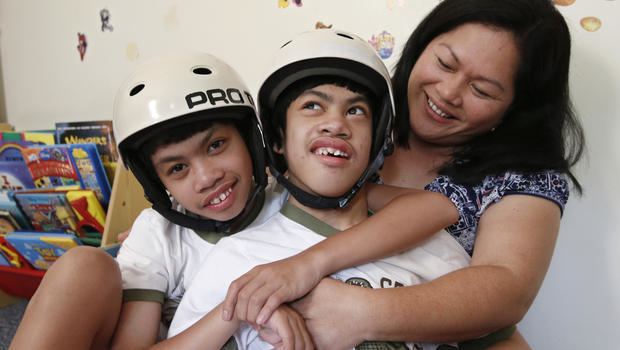 By December 2005, Clarence could walk short distances unassisted, and Carl could walk with a walker. As of August 2014 both boys and their mother live in a donated house in Scarsdale, New York. The twins continue to attend physical therapy at Blythedale. Goodrich says there was some degeneration of Carl's right parietal lobe: he takes medication to control seizures, can utter just a word or two at a time, and has limited use of his left arm and leg. Both must still wear helmets to protect their brains; when they are fully grown, their skulls will be patched.