Carl Bell (born January 9, 1970) is an American musician, producer, arranger, engineer and mixer. He founded the multi-Platinum selling hard rock band Fuel. Bell was the principal songwriter (music and lyrics) for the band and performed guitar and backing vocals from the band's inception in 1994 until his departure in 2010. He has penned hit singles such as "Shimmer", "Hemorrhage (In My Hands)", and "Bad Day" as well as many other songs. He also co-produced all Fuel records including the Grammy nominated Natural Selection.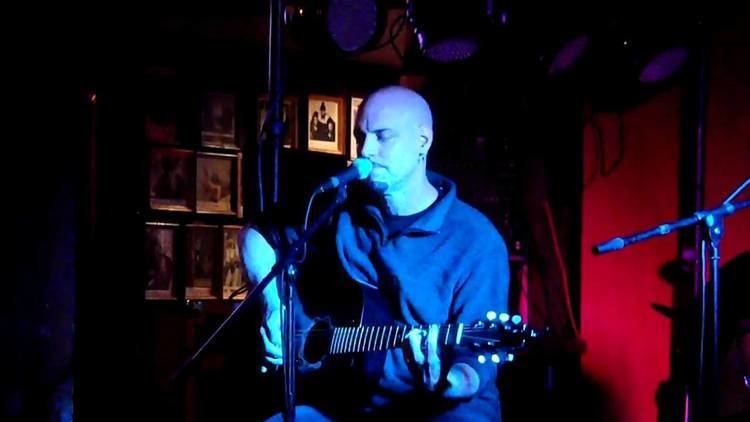 "Hemorrhage (In My Hands)" was the No. 1 Active Rock song for 13 weeks and became the No. 5 Rock Song of the Decade according to Billboard's Best of the 2000s Rock Songs Charts.
In 2013 "Hemorrhage (In My Hands)" became the No. 6 Alternative Rock song of the past 25 years according to Billboard's Alternative Chart 25th Anniversary: Top 100 Songs.
After departing from Fuel in 2010, Carl began focusing further on working with various other artists and writers as well as on the production of TV and movie soundtracks.
Bell began working with the band Sandlot Heroes as well as writing with various other artists.
Bell contributed an unreleased Fuel song "Sister Mary Innocent" renamed "Sister Mary" on Tommy Lee's 2005 solo album Tommyland: The Ride. He also plays guitar on the track.
Bell wrote a song "When You Come Around" with Chris Daughtry intended for the eponymous 2006 debut album of his rock band Daughtry, but it didn't make the final cut. Instead, Daughtry has been playing it live.
Carl Bell performing all instruments and vocals for a cover of "Calendar Girl." This was used as the opening song for Miss Hawaiian Tropic.
Bell co-wrote the song "Ghost" with One Less Reason for their 2010 album Faces and Four Letter Words.
Bell wrote the first single for NBC's "The Voice" contestant Jared Blake. Released in 2013, "Countryfied" was written by Bell, Jared Blake, and Skidd Mills. Bell continues to work and write in various genres in Nashville, LA, and elsewhere.
In 2017 Carl announced that he would be putting out his first solo record, a country project entitled "Tennessee Fuel" released under his own name Carl Bell. The album is available on iTunes and all other major outlets as well. https://itunes.apple.com/us/album/tennessee-fuel/id1240061232 With a release date of June 16th, Bell set up a Facebook page and other sites to support the project. https://www.facebook.com/CarlBellMusic/ and https://carlbellmusic.com Both sites explain the transition of his move to country with an EPK video as well as a dedication of song called "Dad" to his late father. Bell arranged, produced, recorded, engineered, and mixed the record as well as performed all instruments and vocals other than drums for the record.