Capitán Miranda




3 March 1930




1930




61 m




January 1930




27 July 1930




1976




8.4 m






Sociedad Española de Construcción Naval
Capitán Miranda (ROU 20) is a three-masted staysail schooner of the Uruguayan Navy.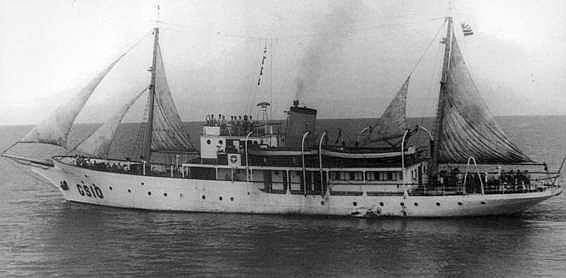 The Capitán Miranda was ordered in January 1930 from the Spanish Sociedad Española de Construcción Naval shipyard at Cádiz, laid down on 3 March and launched on 27 July 1930. As a hydrographic vessel she displaced 552 tons, with an overall length of 54.85 m (180.0 ft), and a beam of 8 m (26 ft). Capable of 12.5 knots (23.2 km/h; 14.4 mph), the ship was armed with a 37 mm cannon and a machine gun, and had a complement of 52. She was named after Captain Francisco Prudencio Miranda (1868-1925), Uruguayan naval officer and marine geographer.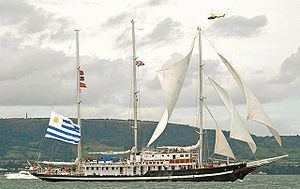 Sea trials were completed on 19 November 1930, and on the 21st Capitán Miranda was delivered to the Uruguayan Navy. She served as a survey ship, charting the coasts and waters of Uruguay until 1976. She was then due to be scrapped, but instead was converted into a three-masted schooner. The conversion was completed by 20 October 1978, when she began in her new role as a training ship. The Capitan Miranda has since participated in numerous international tall ship regattas.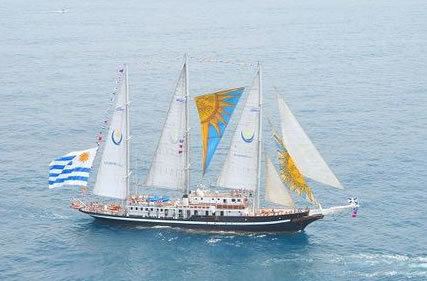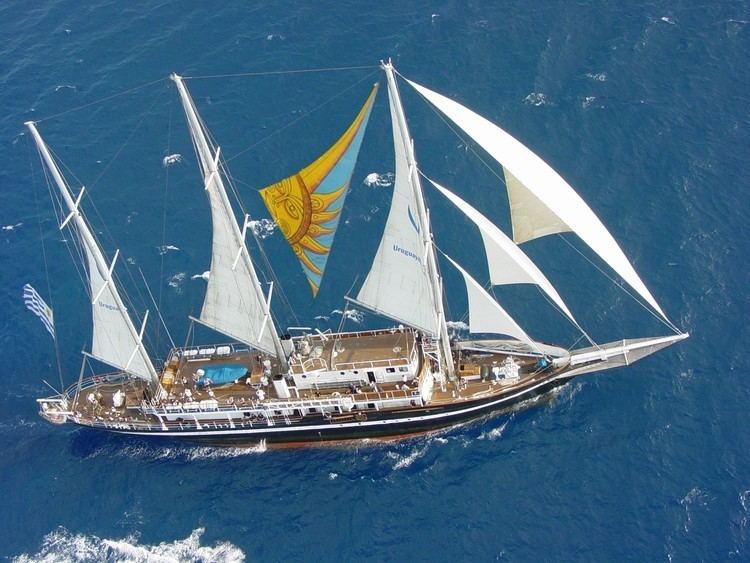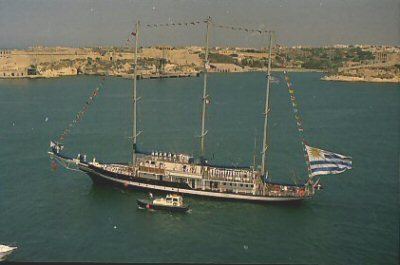 Capitan Miranda (ROU schooner) Wikipedia