In the 1950s, Jenny (Amy Smart) and Eddie (James Marsden) are kissing in a car at a viewpoint. Jenny becomes nervous that someone is watching them after they hear a radio broadcast of a madman on the loose in the area. She forces Eddie to drive them back to town, thinking she sees someone lurking in the woods. They arrive at a drive-in, and Eddie walks to the window to order a milkshake. When he returns toward the car, he sees a hook hanging from the car's passenger door.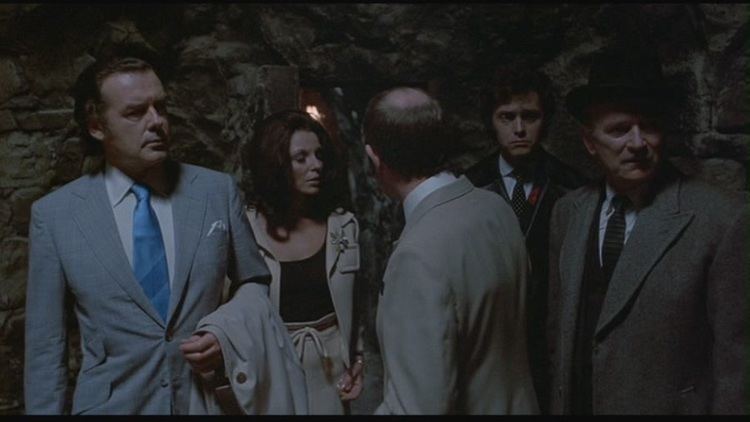 In the present day, Cliff (Jay R. Ferguson), his girlfriend Lauren (Christine Taylor), and her little brother Eric (Christopher Masterson) and friend Alex (Kim Murphy) are driving home from a concert. Cliff, drunk and driving erratically, crashes the car in the woods. They light flares and discover an abandoned church foundation nearby, where they start a fire. To pass the time, they begin telling a series of campfire tales.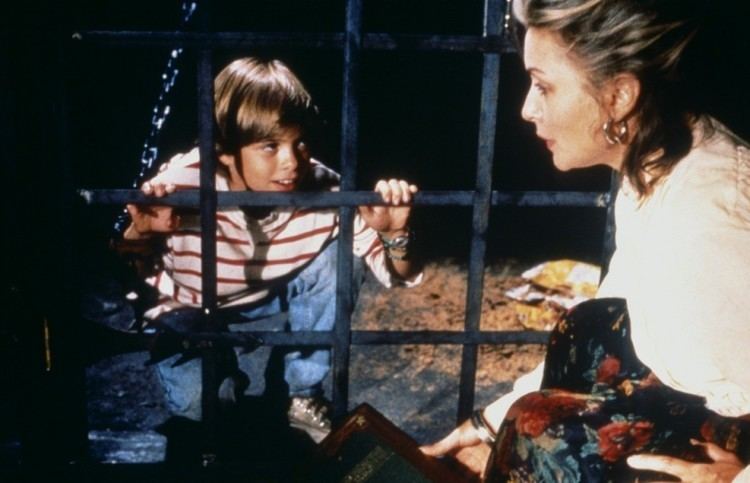 In the first story, Rick (Ron Livingston) and Valerie (Jennifer Macdonald) are on their honeymoon driving through Nevada. They take a detour to visit caverns, and park their RV in a rural area. They are disturbed by a local man (Hawthorne James) who warns them not to spend the night there, insisting they park elsewhere. They ignore him. As they have sex in the RV, a creature watches through the window. Rick leaves to walk to a gas station nearby, and Valerie is attacked through the sunroof of the RV and terrorized by it before passing out. She awakens to a police officer knocking on the door of the RV. As she exits the RV, she hears a screeching noise; she looks back, and sees Rick's eviscerated corpse hanging upside down from a tree, his wedding ring scratching across the metal rooftop.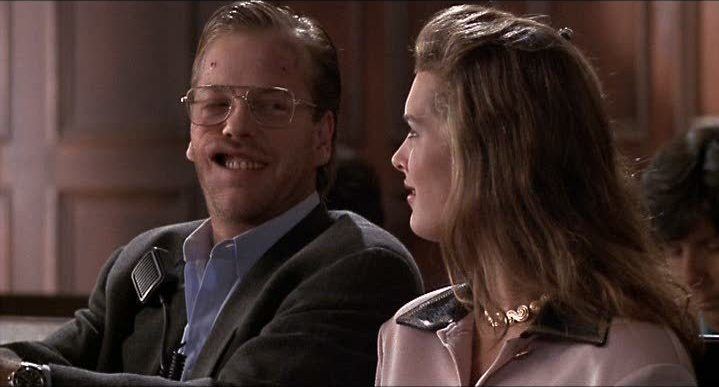 In the second story, twelve-year-old Amanda (Alex McKenna) is in an online chat room talking to a girl named Jessica, who is actually an online predator posing as a young girl. One night, her parents go out and rely on her teenage sister Katherine (Devon Odessa) to stay with her. Katherine leaves to go meet her boyfriend, leaving Amanda alone. Later on while searching the garage to find her dog the lights go out, and she becomes anxious and feels as though there is someone else in her house. After finding out that her sister Katherine has just returned home, Amanda heads back to her room. Seeing what looks like her dog under the bed, she lies down and puts her hand down to allow it to be licked by the dog. While looking in the mirror Amanda sees the phrase "People can lick too" and the man licking her hand. She runs to Katherine's room telling her to call 911. Katherine enters Amanda's room, finds the corpse of the family dog underneath Amanda's bed, and the window open.
In the third story, Scott (Glenn Quinn) is riding his motorcycle through the country. He notices a rural farmhouse and seeks shelter there during a rainstorm. Inside is a beautiful mute woman named Heather (Jacinda Barrett); she communicates with Scott by writing on a handheld chalkboard, and invites him to stay the night. During the night, they are disturbed when her father, a rancher, arrives. Scott hears a commotion downstairs, and runs to the kitchen, where he sees two bloodied bodies, and witnesses Heather's father throwing a woman's severed head into the well outside. He finds Heather unharmed, and she insists they leave the house. On the chalkboard, she writes that there are ghosts there. Suddenly, they are confronted by her father, who attacks Scott with an axe. They flee from the house, and as they leave, he passes by Heather's father, who walks toward the front door and enters the house, as if in a time loop. Scott and Heather ride away on his motorcycle, and spend the night under a willow tree. In the morning, he removes the locket from her neck and opens it; inside are a photo of him and her, dressed in oldfashioned clothing. As Heather awakens, a slash wound appears across her neck, and her head falls into his lap.
After each of the friends have told a story, Cliff decides to return to the road to see if anyone has stopped at the site of their car accident. Suddenly, Lauren, Eric, and Alex vanish, and their campfire has disappeared from the church. When Cliff returns to the road, he sees himself near the wreckage of his car and an RV, surrounded by paramedics who are attempting to revive him. Lauren, Eric, and Alex are lying dead on stretchers. The RV drivers are Rick and Valerie from the first story; Scott, from the third, is a paramedic attempting to revive Cliff. The attempts to resuscitate him fail, and Cliff dies. Later on, as the paramedics clean up, a car approaches the scene of the accident, with a hook emerging from the open window.
Website Rivers of Grue wrote about the film: "Campfire Tales. It's just a little sterile when all is said and done." Kevin Matthews from For It Is Man's Number gave the film six out of ten and stated: "It's not a bad little movie but there are better urban legends to choose from and better ways to showcase the material." Richard Scheib from Moria.co gave the movie three and a half stars and wrote: "The film received little genre press and it was released direct to video (although the end credits reveal that it was originally intended for theatrical release). All of which usually spells low-budget independent horror film. The surprise about all of this is what a good little film Campfire Tales actually is. Occasionally, it has an over-earnest enthusiasm about it but the episodes are all written with originality and intelligence."