11 acres (4.5 ha)




February 21, 2003




03000056






Northside Dr., Yosemite National Park, Yosemite, California
Camp 4 is a campground in Yosemite National Park. It became notable after World War II as the hangout for rock climbers with many spending months there—not necessarily legally. It is located near Yosemite Falls, on the north side of the valley. There is a single parking lot at the campground, and no driveways connecting to individual campsites, so visitors must carry their gear in. Nearby boulders have long been used for bouldering. Among the boulders located here, the Columbia Boulder is probably the most famous. On it is the world-renowned boulder problem called the Midnight Lightning first done by Ron Kauk in 1978. It is easily recognizable by a painting of a white thunderbolt next to it.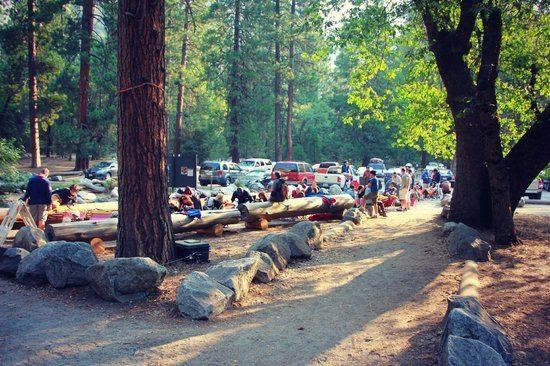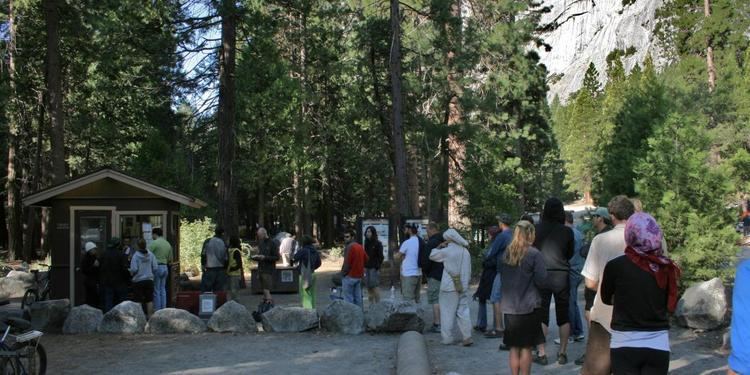 Physically unimpressive, Camp 4 was nevertheless a center of rock climbing development during the middle of the 20th century. Dozens of the most famous climbers in the world would congregate at Camp 4, learning from each other and trying out new ideas on Yosemite's walls. Some, such as Yvon Chouinard, made and sold climbing equipment in the camp's parking lot, laying the foundation for successful businesses later.
Camp 4 was the site of ongoing friction between climbers and the National Park Service. The conflict came to a head in 1997, when flooding in Yosemite Valley destroyed many employee housing units. The Park Service proposed to build a three story dormitory complex at Camp 4. Tom Frost played a critical role in the fight to save Camp 4. He filed a lawsuit against the National Park Service to save the historic rockclimber's campsite, and convinced the American Alpine Club to support the suit. The effort was successful. . On February 21, 2003, Camp 4 was listed on the National Register of Historic Places for "its significant association with the growth and development of rock climbing in the Yosemite Valley during the 'golden years' of pioneer mountaineering".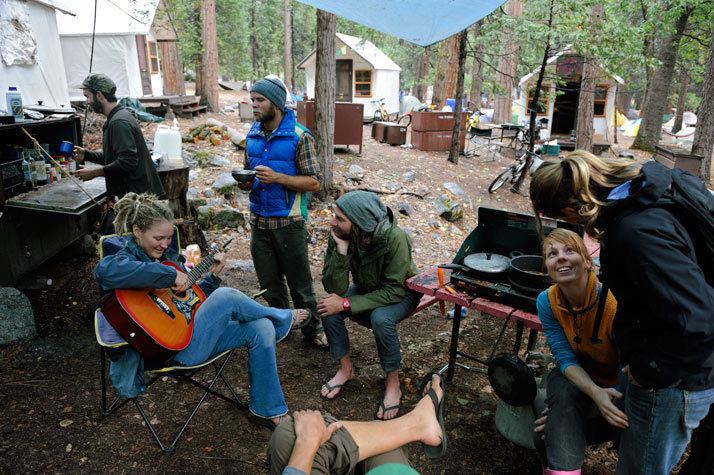 From 1971 to 1999, Camp 4 was officially known as Sunnyside Walk-in Campground, but has been since renamed Camp 4 in recognition of its historic status.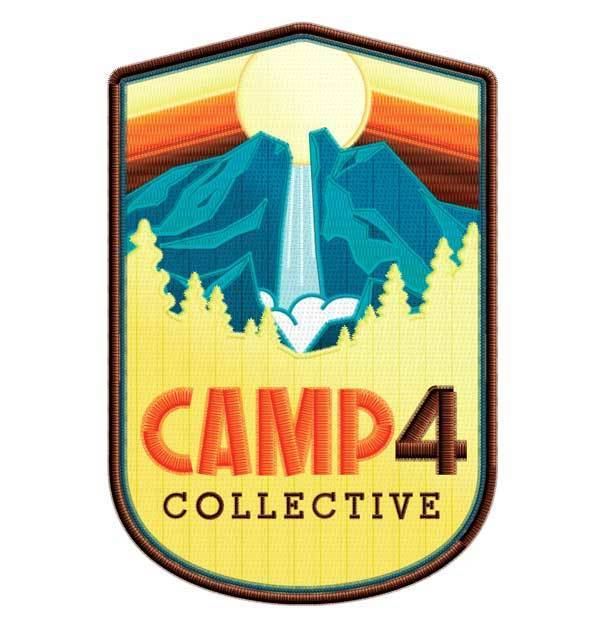 On June 14, 2012, the Superintendent of Yosemite National Park released a comprehensive rockfall hazard report for Yosemite Valley floor. The 96-page scientific report by an interdisciplinary team of geologists and rockfall-hazard specialists concludes that several campsites on the northern side of Camp 4 need to be relocated to achieve adequate safety for climbers.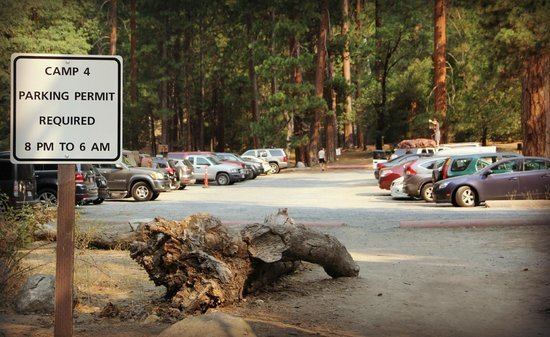 Reservations are not taken for spots in Camp 4 as it is a "walk-in" campground (i.e., first-come, first-served). A total of 35 sites are available daily, each accommodating a maximum of 6 people (i.e., 210 spots total) at a cost of US $6 per person per night. The Park Service has imposed a 30-night camping limit within Yosemite National Park per calendar year; however, from 1 May - 15 September, the camping limit in Yosemite is 14 nights with only seven of those nights allowed in Yosemite Valley or Wawona. Because of these restrictions and because Camp 4 is the only walk-in campground in Yosemite Valley, spots can be difficult to obtain during major holidays, such as Memorial Day weekend.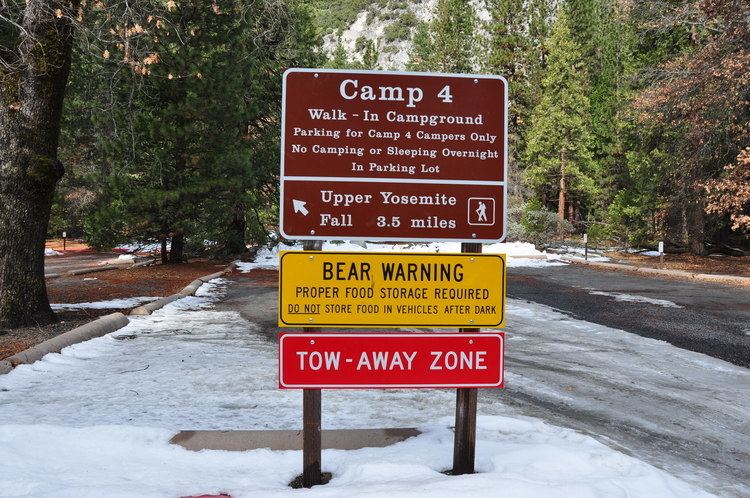 Camp 4 (Yosemite) Wikipedia