Name

Calle Walton






Born

March 7, 2000 (Age 21), New Hampshire, United States




Height

5.3 ft, 1.61 m




Nationality

American




Birth Sign

Pisces




Occupation

Actress




Series

In the Dark (2019-2020)




Parents

Iain Walton, Tracey Bean




Similar

Kathleen York, Casey Deidrick, Rich Sommer
In The Dark Cast and Creator discuss THAT Season 2 finale | The CW
Calle Walton is a Canadian TV actress. She hails from Peterborough in Ontario, Canada. Calle is visually impaired. She is known for playing the role of Chloe, a blind teenager in the CW Network's comedy and drama series "In The Dark".

Contents
Facts
Calle Walton was the only visually challenged person in the entire cast of the TV series "In The Dark".
Due to cancer, Calle had to drop out of high school in her senior year. She made it to her 2017 commencement ceremony but could not graduate due to cancer treatment.
Early and Personal Life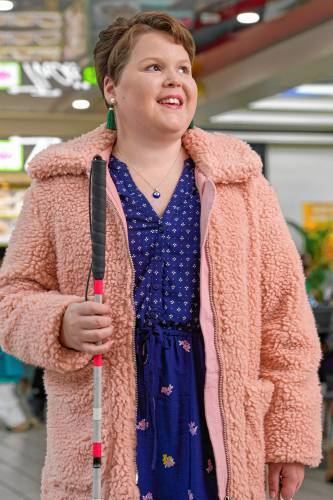 Calle was born and brought up in Peterborough. As of 2021, she is 21 years old. She completed her schooling at South Meadow School in the city. Calle dreamed of becoming an actress from a young age. She was, however, not blind by birth. When Calle was in grade three she started having trouble with her eyesight. After initial tests, doctors found out that Calle had a mass on her optic nerve. Following this, she was diagnosed with sarcoidosis, a disease that causes inflammation. Calle went on to take several different medications and drugs to keep her tumor in check. With time and treatment, her vision sometimes improved while the other times worsened. Throughout her childhood, Calle fought for her vision. Later, the tumor grew towards her optic nerve, diminishing her vision further.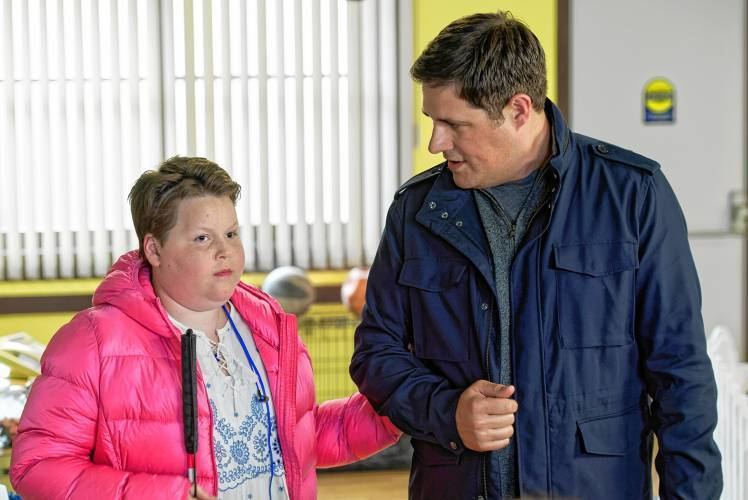 When Calle was in her senior year, her vision worsened, doctors realized that she was wrongly diagnosed all these years. After correct tests and diagnosis, doctors found out that the tumor in Calle's eye was cancerous that was apparently caused by a birth defect. Calle received chemotherapy for a year and survived cancer but lost her eyesight completely. She couldn't graduate that year and enrolled herself in the W. Ross Macdonald School for the Blind in Brantford, Ontario in Canada.
Career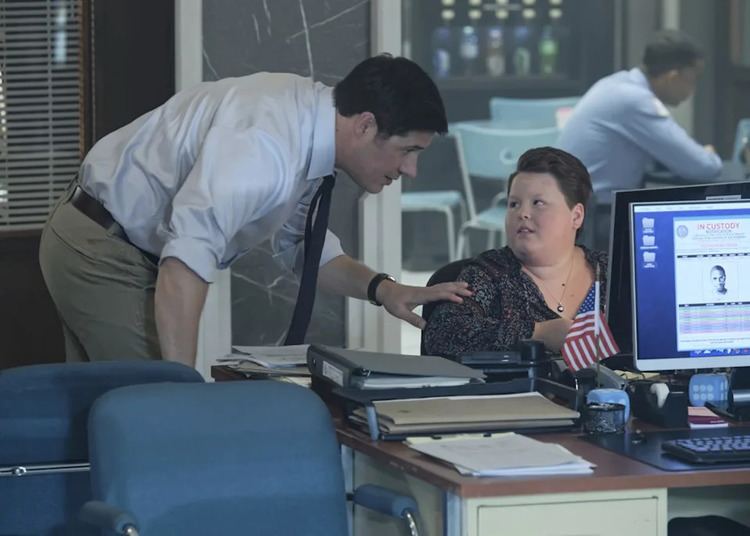 Calle had given up on her dream to become an actress the day she lost her eyesight but just ten days into the new school, her principal announced that a casting agency was looking for a blind girl for a TV show. She auditioned for the same and bagged the role of a teenager bind girl, Chloe in the series "In The Dark". As of 2021, Calle hopes to recur her role of Chloe in the second season of the hit TV series.
References
Calle Walton (American Actress) Express co uk
(Text) CC BY-SA