Covid-19
'Blue Chip'







J C Raulston Arboretum, Raleigh, NC, USA.




Buddleja 'Miss Ruby', Buddleja davidii 'Blue Hori, Buddleja 'Ellen's Blue', Buddleja 'Minpap' = Reve de, Buddleja davidii 'Empire B
Buddleja 'Blue Chip' (Lo & Behold series) is the world's first truly dwarf buddleja, raised by Dr Dennis Werner and Layne Snelling at the J C Raulston Arboretum, NCSU. The cultivar is the result of the complex hybrid B. weyeriana 'Honeycomb' × (B. davidii Nanho Purple × B. lindleyana). 'Blue Chip' was released to commerce in 2007 and patented in 2009 (USPP 19991).[1]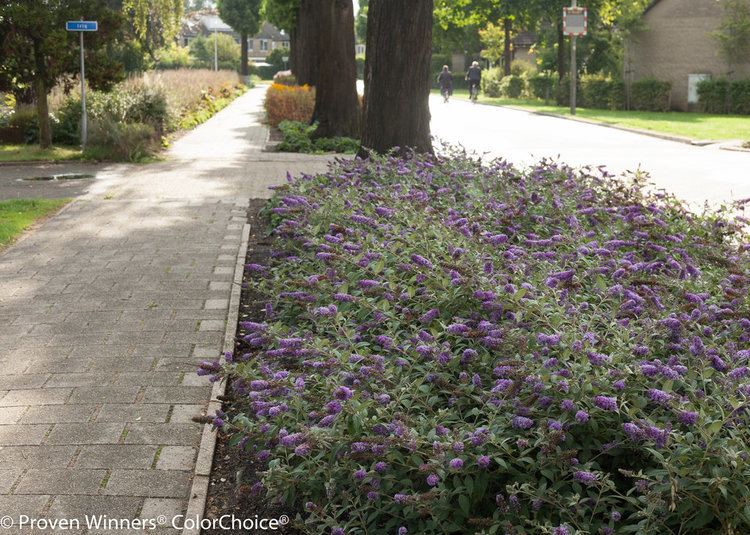 In the 2008 Buddleja cultivar Euro-trial held by the Royal Horticultural Society at Wisley, the shrub was voted by the public as the second most attractive cultivar of the 97 on display. [2] [3]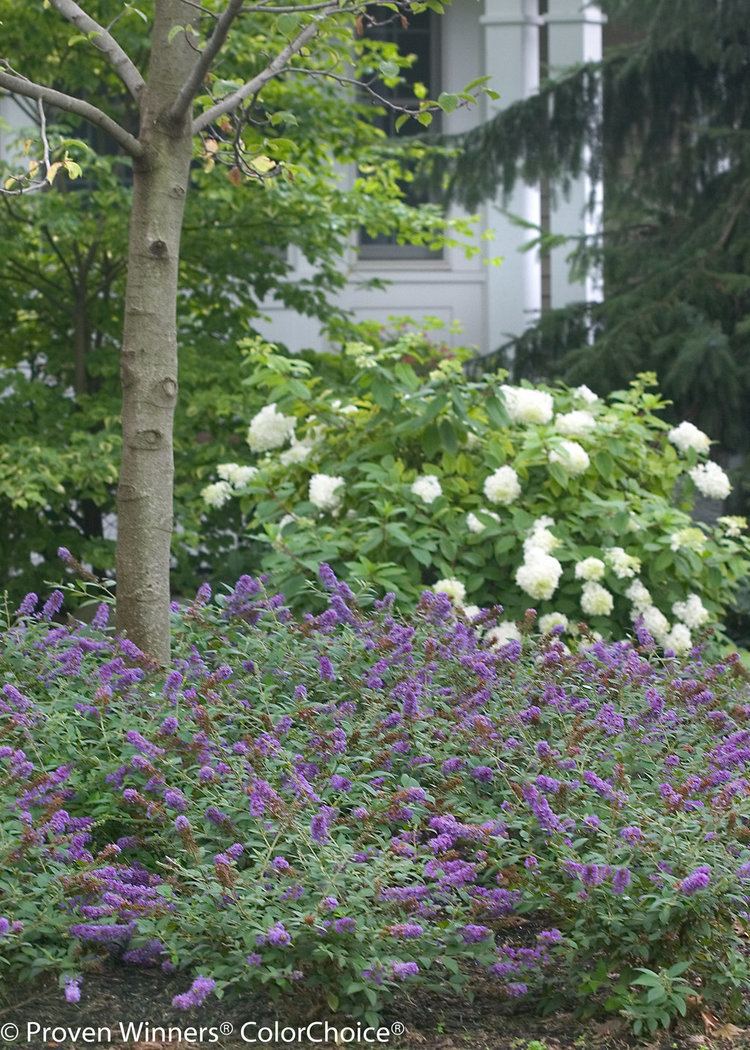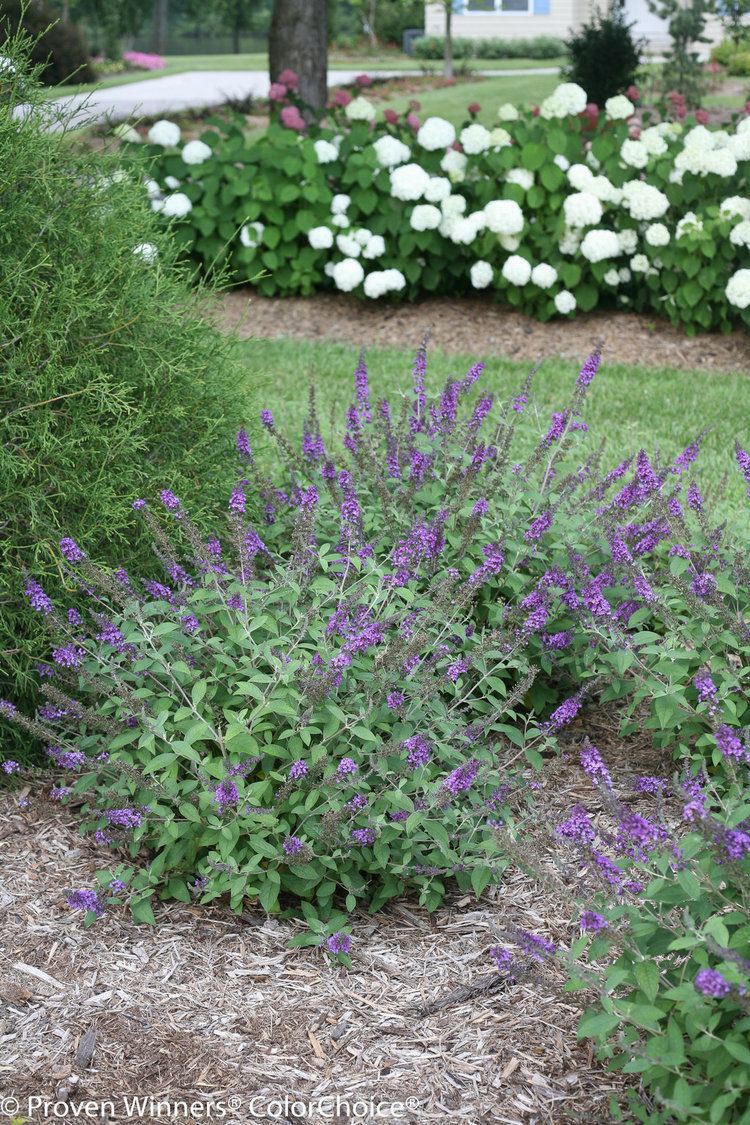 'Blue Chip' grows moderately quickly to a height of 1.0 m, forming a dense, rounded structure including numerous lateral branches. The inflorescences are small terminal panicles 8 cm in length comprising < 200 flowers, violet-blue with an orange corolla throat. The mature leaves are elliptic, < 9.6 cm long by 3.6 cm wide, green above and grey-green below. The shrub is male-sterile and female fertility is low, reducing random seeding to a minimum. The cultivar is claimed 'to attract butterflies in abundance' in North America.
'Blue Chip' is already widely cultivated in North America and Europe. Hardiness: USDA zones 5 - 7.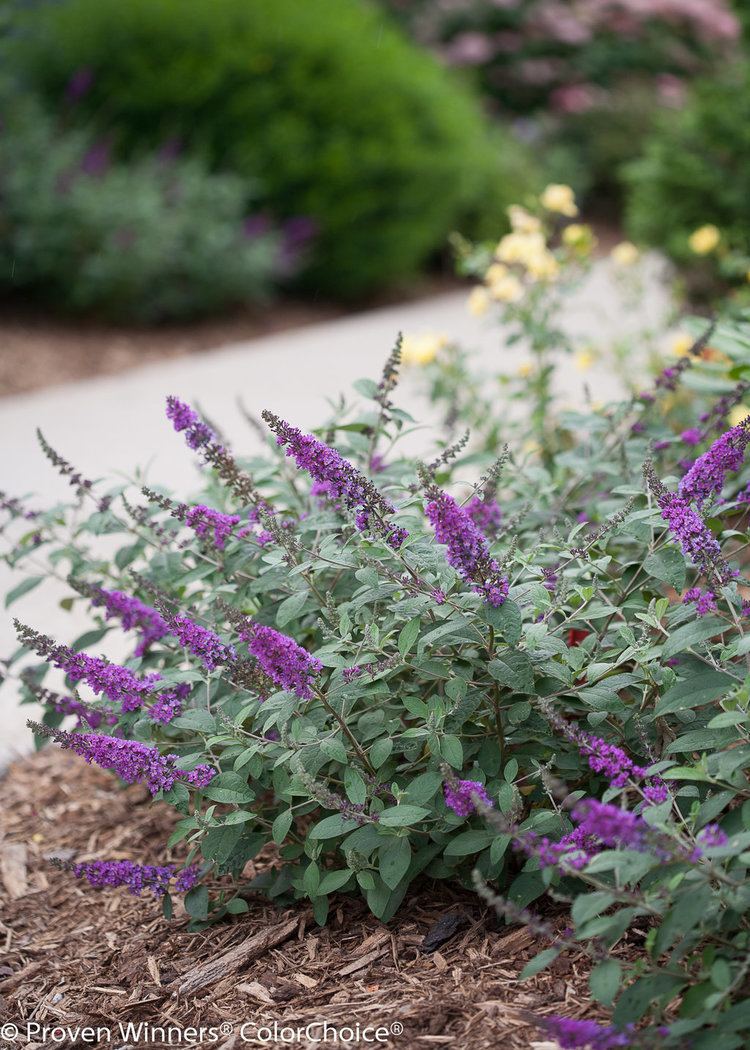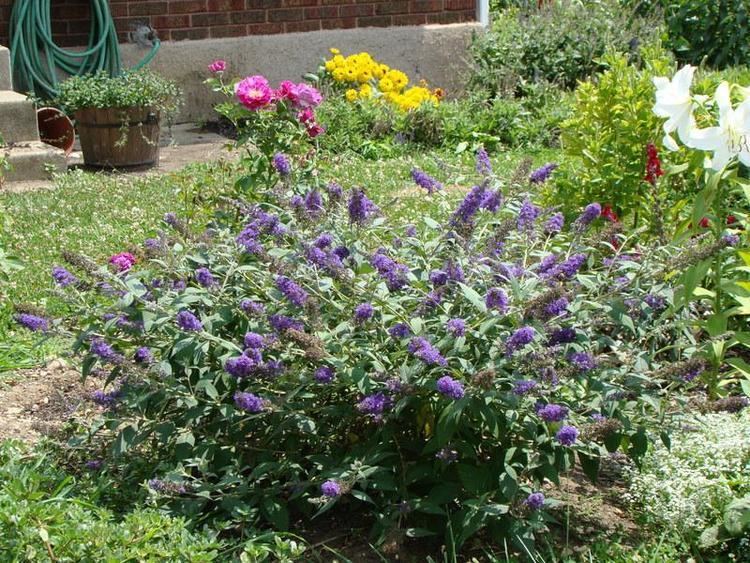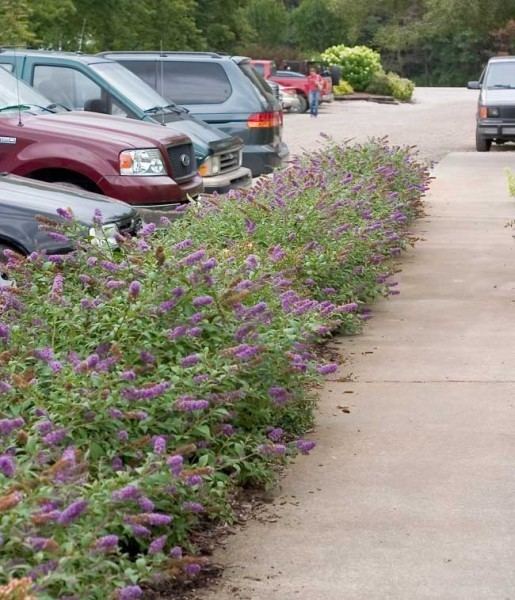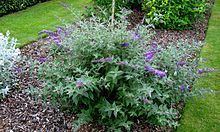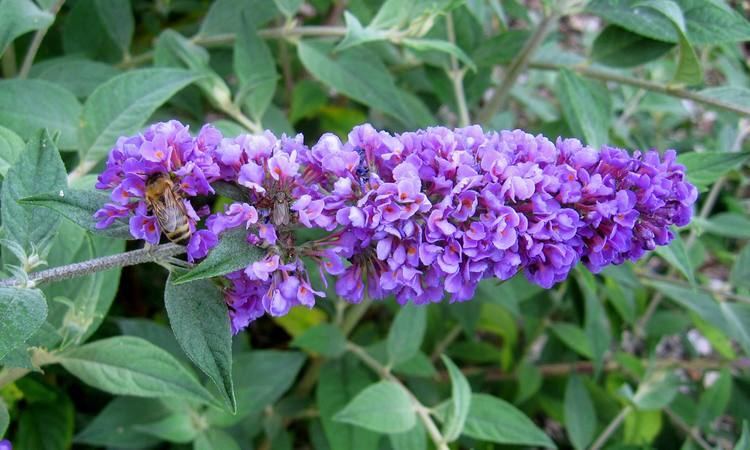 Buddleja Lo & Behold 'Blue Chip' Wikipedia