Covid-19
'Miss Ruby'






J C Raulston Arboretum, Raleigh, NC, USA.




Buddleja 'Pink Delight', Buddleja davidii 'Monum, Buddleja Lo & Behold 'B, Buddleja davidii 'Mongo, Buddleja davidii 'White Pr
Buddleja 'Miss Ruby' is a hybrid cultivar raised at the J C Raulston Arboretum, NCSU by Dr Dennis Werner and Layne Snelling. The cultivar is the result of the crossing of Buddleja 'White Ball' with Buddleja 'Attraction'. 'Miss Ruby' was released to commerce in 2007 and patented in 2009.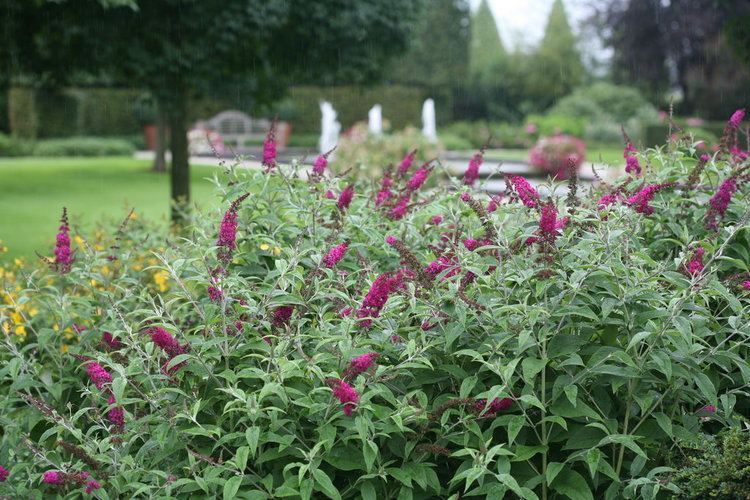 During the Buddleja cultivar Euro-trial held by the Royal Horticultural Society at Wisley, England, 'Miss Ruby' was voted the most attractive cultivar of the 97 on display in the 2008 public poll, and later accorded the RHS Award of Garden Merit (record 9299) in 2012. [1] [2]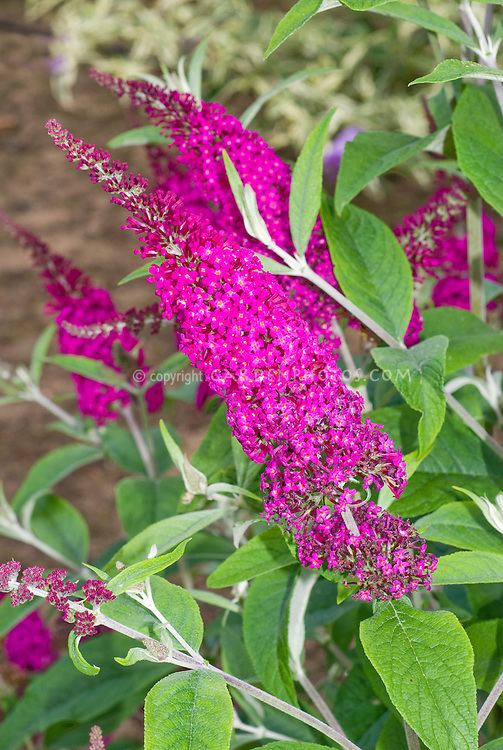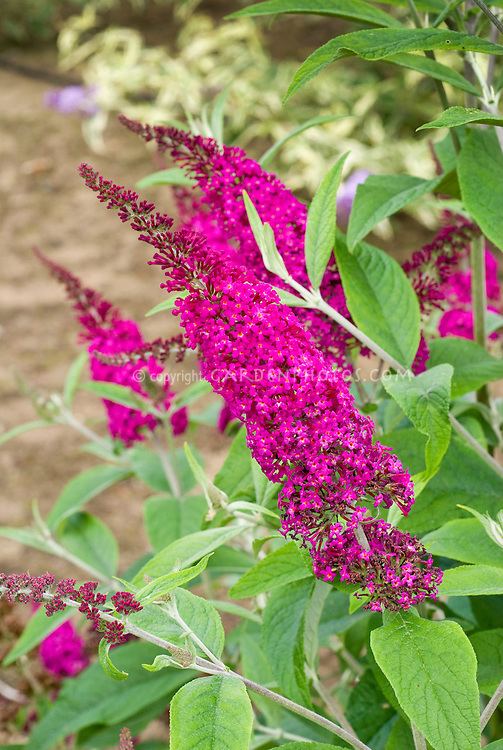 'Miss Ruby' makes a dense shrub, growing to an average height of 1.5 – 2.0 m, with an upright, globose habit. The green leaves when mature are elliptic, 7 cm long by 2 cm wide. The fragrant inflorescences appear in May in North Carolina, and comprise terminal panicles 11 cm long, each with an average of 160 red-purple flowers, orange within the corolla tube; the seed produced is moderately fertile. 'Miss Ruby' is claimed 'to attract butterflies in abundance' in North America.
'Miss Ruby' is already widely cultivated in North America and Europe. Hardiness: RHS H5, USDA zones 5–7.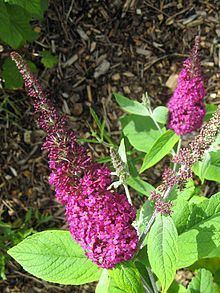 Buddleja 'Miss Ruby' Wikipedia