Buddies (Portuguese: Colegas) is a 2012 Brazilian adventure-comedy film written and directed by Marcelo Galvão. The film tells the story of three young people with Down syndrome working in the video library of the institute where they live. One day, inspired by the movie Thelma & Louise, they decide to flee in search of new adventures. It was shot in São Paulo, Paulínia, Bertioga, all three in São Paulo, Florianópolis and Laguna, in Santa Catarina, and in Torres, Rio Grande do Sul, as well as in Buenos Aires, Argentina.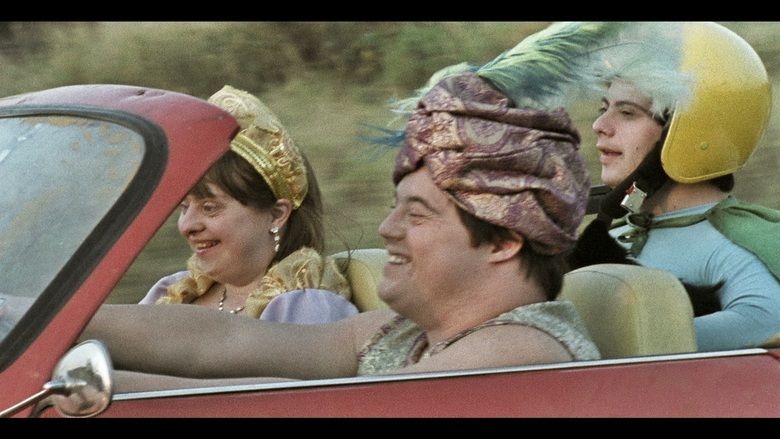 One of the protagonists of the film, Ariel Goldenberg, is a fan of the American actor Sean Penn and wanted to realize the dream of bringing the idol to watch the film's release at his side.
The promotion includes a video where is shown the story of Ariel, who has Down syndrome and has always been a cinema lover. According to the film's publicist, Aleksandra Zakartchouk, "the idea is to make the video becomes a viral and international news, to reach the hands of Sean Penn."
The video features several Brazilian personalities inviting the actor Sean Penn to go to Brazil, including the presenter Otavio Mesquita, actresses Juliana Paes, Gabriela Duarte, Juliana Didone and Tania Khalill, actors Sergio Marone and Lima Duarte, singers Falcão and Rogério Flausino, comedians Marco Luque and Danilo Gentili.
The film was shown at the Red Rock Film Festival in November 8, 2012. It was the feature film that opened the Amazonas Film Festival on November 3, 2012. It will be released in Brazil on March 1, 2013; and is due for UK Theatrical, DVD and Blu-ray release on Mr Bongo.
The film won the 2012 edition of the Festival de Gramado, winning the "Kikito" of Best Feature Film and Best Art Direction, as well as a Special Prize from the Jury, and was elected as the best Brazilian film in public shows of São Paulo International Film Festival.