John Shove "Bud" Palmer (September 14, 1921 – March 19, 2013) was an American professional basketball player. He was a member of the New York Knicks during the team's first three seasons in the Basketball Association of America, and was the leading scorer in the team's inaugural 1946–47 season. Palmer is considered to be one of the inventors of the jump shot.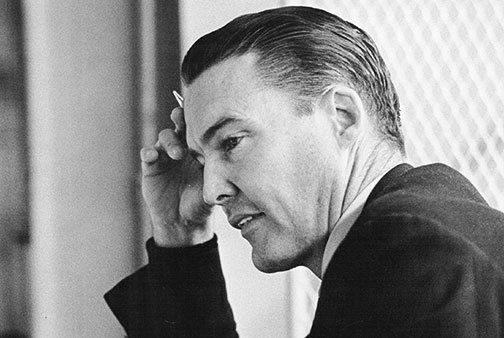 Born in Hollywood, California, Palmer was the son of footballer and actor Maurice Bennett "Lefty" Flynn and singer Blanche Palmer. Palmer was 5'4" when he started playing basketball at Hun School of Princeton, and started using the jump shot to compensate for his height. He grew a foot taller to 6'4" by the time he began playing college basketball at Princeton University, and played for three seasons before he enlisted in the United States Navy during World War II.
After his NBA career ended, Palmer went on to have a successful career as a sportscaster. He was Chief of Protocol and Official Greeter for the City of New York for seven years during John Lindsay's administration.
He died at 91 of metastatic prostate cancer on March 19, 2013 in West Palm Beach, Florida.