Eldred William "Bud" Byerly (October 26, 1920 – January 26, 2012) was an American professional baseball pitcher, who played for the St. Louis Cardinals, Cincinnati Reds, Washington Senators, Boston Red Sox, and San Francisco Giants of Major League Baseball (MLB).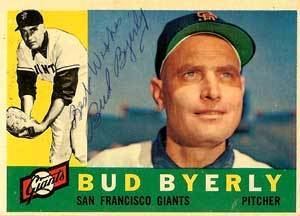 Although he never pitched more than 95 innings in a regular season, Byerly played for five Major League teams in a span of 11 years. He proved to be a valuable man on the Cardinals 1944 World Champion staff, relieving or filling in for injured starting rotation members when needed. His most productive season came in 1957 with the Senators, when he posted career-highs with six wins and six saves.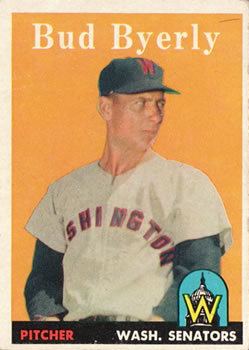 In an 11-season career, Byerly had a 22-22 record with a 3.88 ERA and 14 saves in 237 appearances.