Brynjulf Friis Bull (17 October 1906 in Oslo – 18 June 1993) was a Norwegian lawyer, Supreme Court advocate and Mayor of Oslo.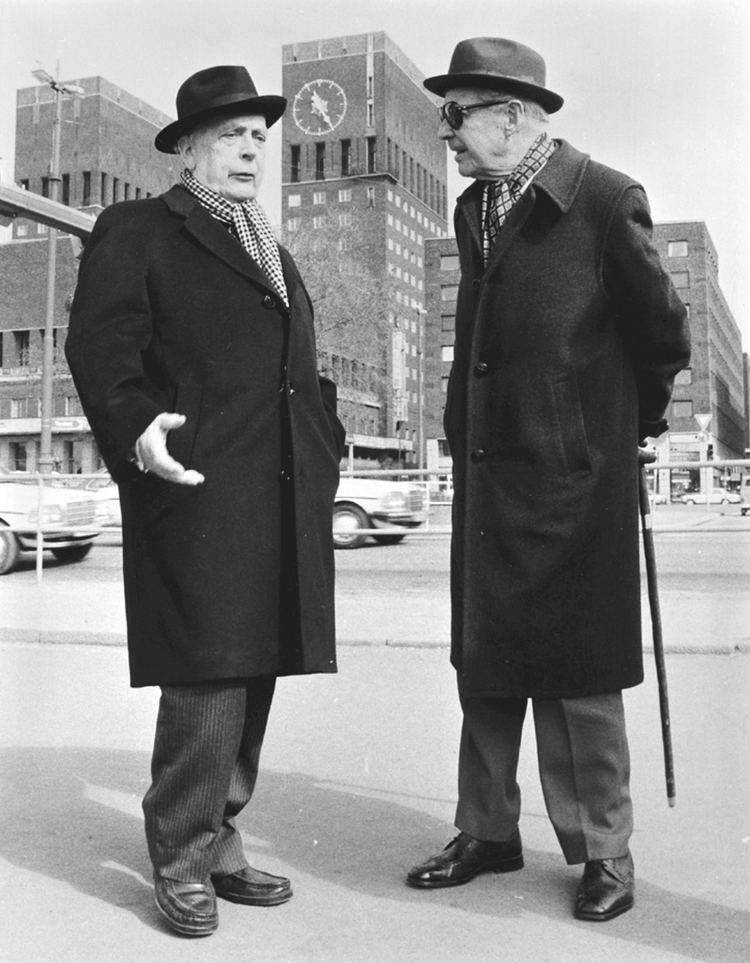 Brynjulf Bull was born in Kristiania and brought up in Alfaset in Oslo's Grorud Valley. Bull was the brother of the historian and politician Trygve Bull, and the father of Bernt Bull, former Norwegian State Secretary in the Ministry of the Environment and currently Senior Adviser in the Ministry of Health and Care Services.
He was a district attorney for cases of treason from 1945-47. As a politician he represented (with the nickname "Sitting Bull") the Norwegian Labour Party for a number of years as Deputy Mayor and Mayor in Oslo in 1951-55, 1960–61, and 1964–75. In 1966 he was a key figure in the resolution of the "theater strike." Bull was the driving force behind, and the first chairman of the board in Oslo Konserthus. In Oslo Brynjulf Bull's square, in the eastern part of City Hall Square of Oslo (Rådhusplassen), is named after him. In 1976, he received the Medal of St. Hallvard, the highest honor of the City of Oslo. In 1961, he was awarded the Petter Dass Medal (Petter Dass -medaljen) for his active efforts in the reconstruction of the Northern Norwegian Student Foundation (Nordnorsk Student- og Elevhjem).
Bull took his examen artium in 1925 at Oslo Cathedral School, and graduated in law in 1930.